Yesterday was Mom's birthday! She turned 63 years young. 😛
I think going out to eat, especially if you are a Mom, is the best way to celebrate your bday with your family. Who wants to cook and clean on your special day? I know I don't! LOL!
We usually go to The Mining Camp for her bday but it's kinda far and kinda pricey so we went to Outback Steak House instead. I think everyone was happy with this choice! 🙂
We had a nice time visiting and sharing a tasty meal together and sung "Happy Birthday" as loud as we could. It was a nice evening.

Mom & Dad have had a crazy year this past year. Not only did they move, but Mom has had some serious health concerns. Things are finally settling down now and she's feeling a bit better and much less stress. I'm so grateful for that. It makes me happy to see her happy!
Still in love after all these years! <3
Jared & I had noticed that we don't have very many pics of Mom & Dad together. For whatever reason they rarely are next to each other when the camera comes out…so we made sure to get a couple of pics with them together! 🙂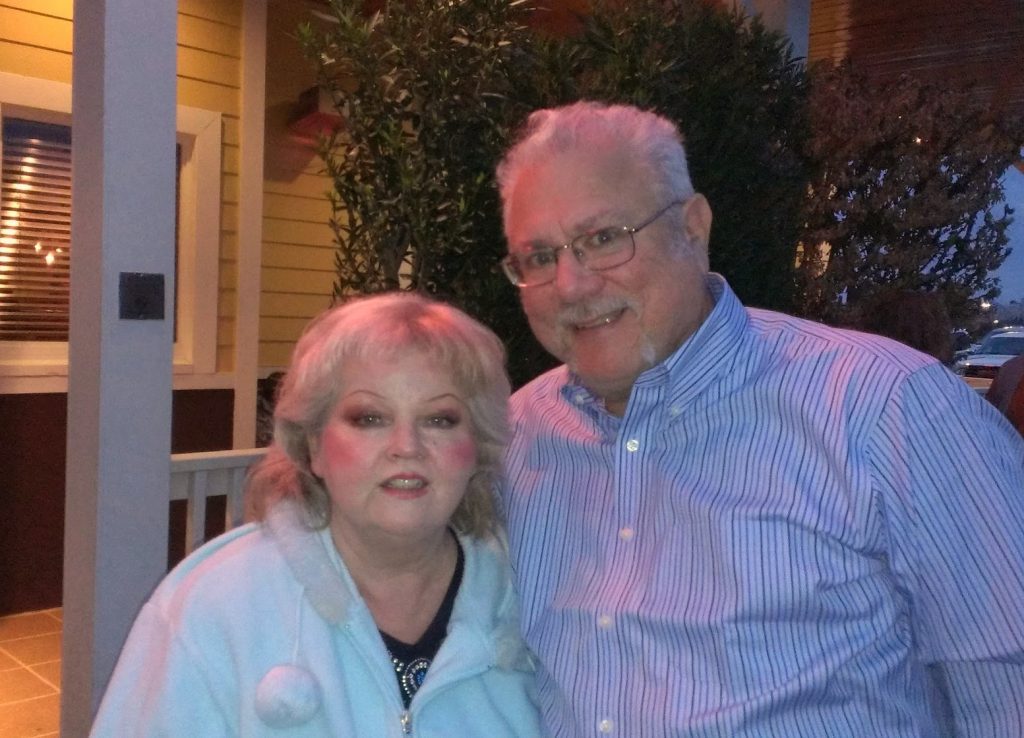 Happy Birthday Mom! Love you!