Alayna had a fieldtrip today to the Stuffington Bear Factory in Phoenix. This is actually my 3rd time here. Both the boys had this trip when they were in Kindergarten too. I wasn't blogging way back then so I'm glad I get to document all the fun and excitement this time! 🙂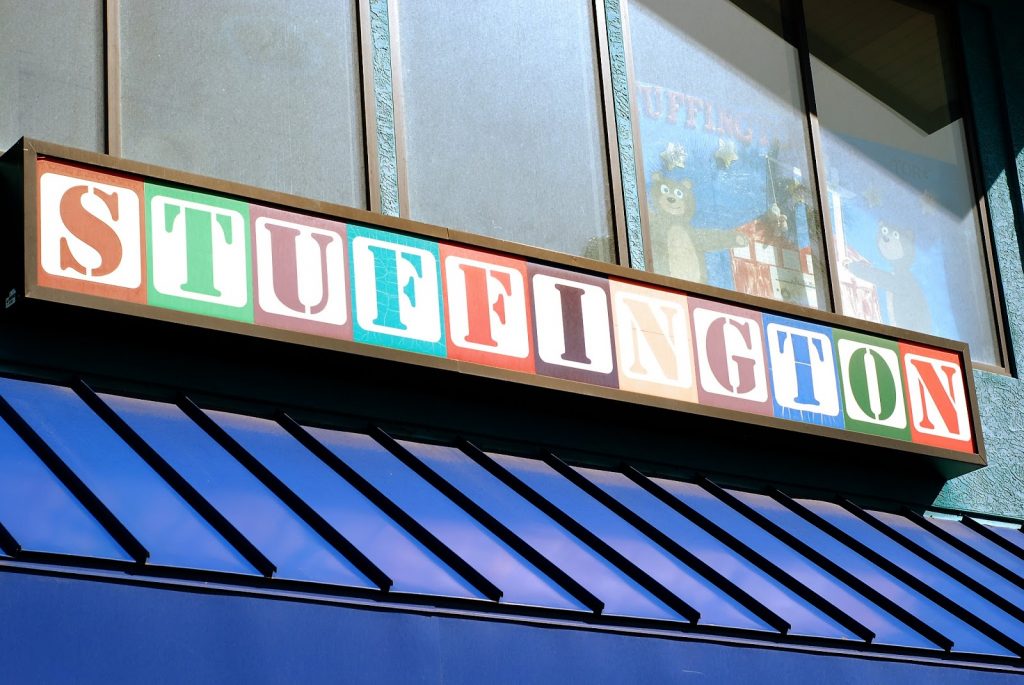 It was a long bus ride for these little ones but they were buzzing with excitement to see what lay ahead for the day!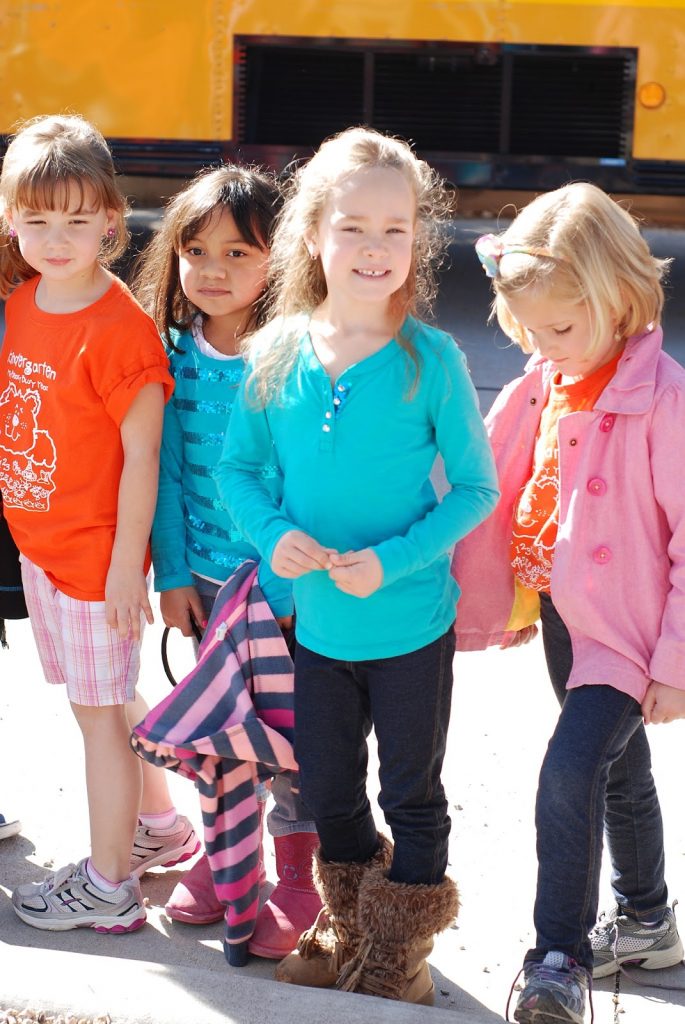 Alayna & and Meda (on the right) sweet little friends in class and church. 🙂
The 1st class they took us to was all about how Stuffington Bear Factory started.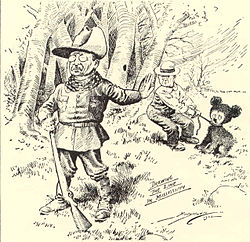 The name Teddy Bear comes from former United States
President Theodore Roosevelt, whose nickname was "Teddy". The
name originated from an incident on a bear hunting trip in Mississippi in
November 1902, to which Roosevelt was invited by Mississippi Governor Andrew
H. Longino. Holt
Collier, cornered, clubbed, and tied an American Black Bear to a
willow tree after a long exhausting chase with hounds. They called Roosevelt to
the site and suggested that he should shoot it. He refused to shoot the bear
himself, deeming this unsportsmanlike, but instructed that the bear be killed
to put it out of its misery, and it became the topic of a political
cartoon by Clifford Berryman in The Washington Post on
November 16, 1902.
Morris Michtom saw the drawing of Roosevelt and the
bear cub and was inspired to create a new toy. He created a little stuffed bear
cub and put it in his shop window with a sign that read "Teddy's
bear," after sending a bear to Roosevelt and receiving permission to use his
name. The toys were an immediate success and Michtom founded the Ideal
Novelty and Toy Co.
They of course made this story a bit more "kid friendly"….lol…
The next class was a tour of the factory. They showed the children all sorts of stuffed bears, pillows, cats, dogs, you name it they make it and stuff it! 😛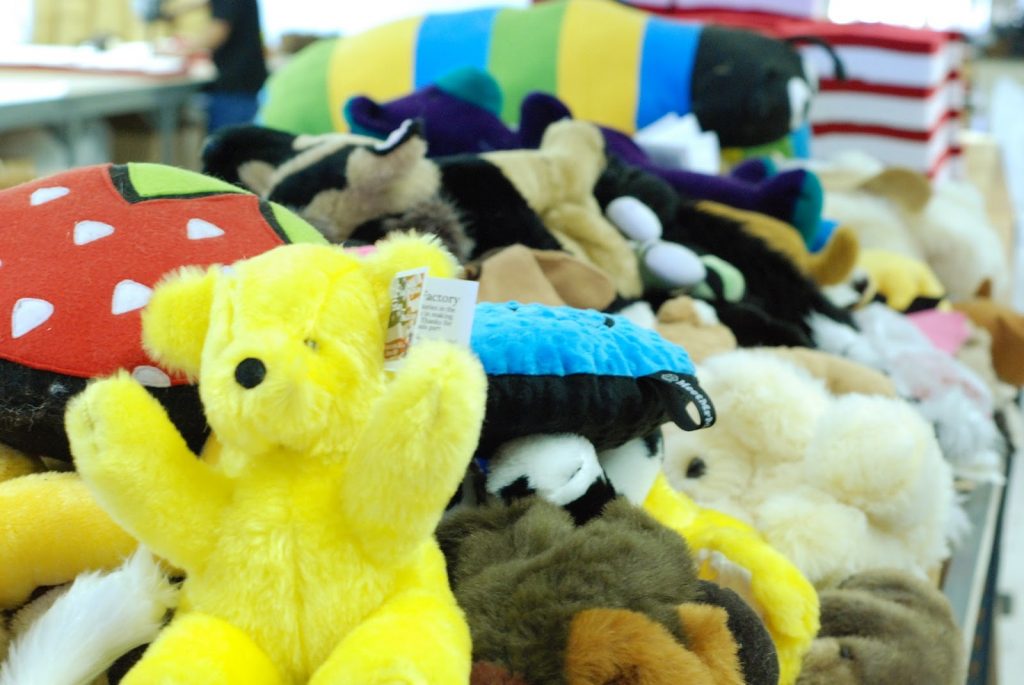 They showed them all the different fabrics and how they sew them together "by hand" no massive assembly line automated machines here. Just a few women, a sewing machine, and lots and lots of hard work!
Once we saw how they sew the bears they took the group over to see how they are stuffed and "washed".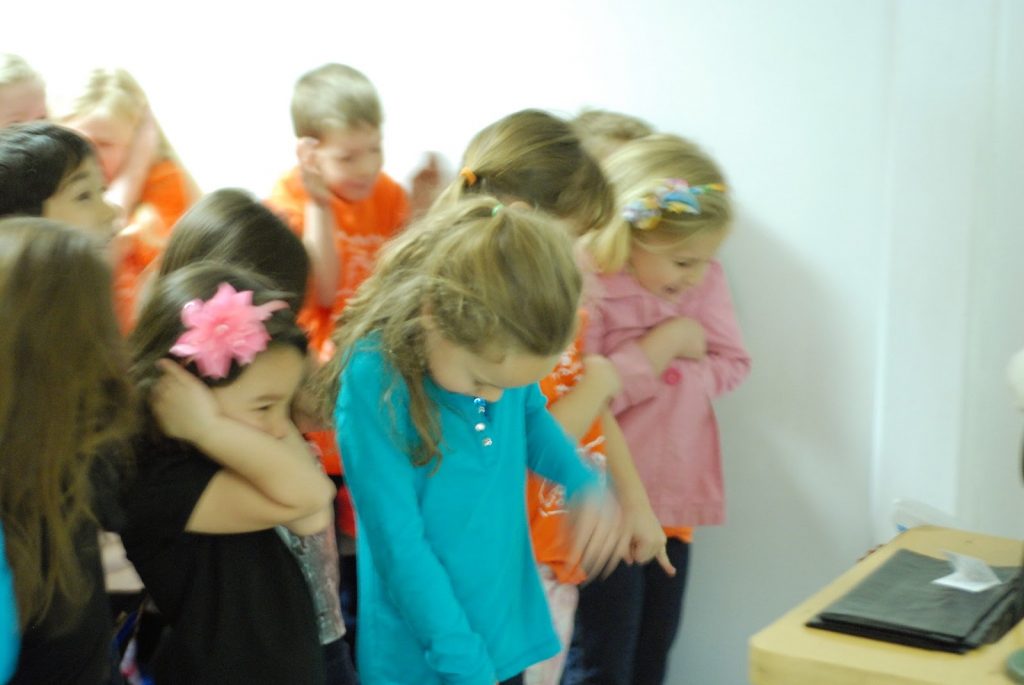 Of course they don't use water to wash the stuffed animals but the kids didn't know that. She asked them if she should show them how she washes them and sprayed the class!!! I wish it didn't come out so blurry but it was so funny to see how they all reacted to a little bit of "air". It helps fluff the fur and clean off any bits of fluff that might be left over. 😛 LOL!
The last class was the best. Each child was able to choose either an elephant, grizzly bear, brown bear or and orange bear to stuff and take home! 🙂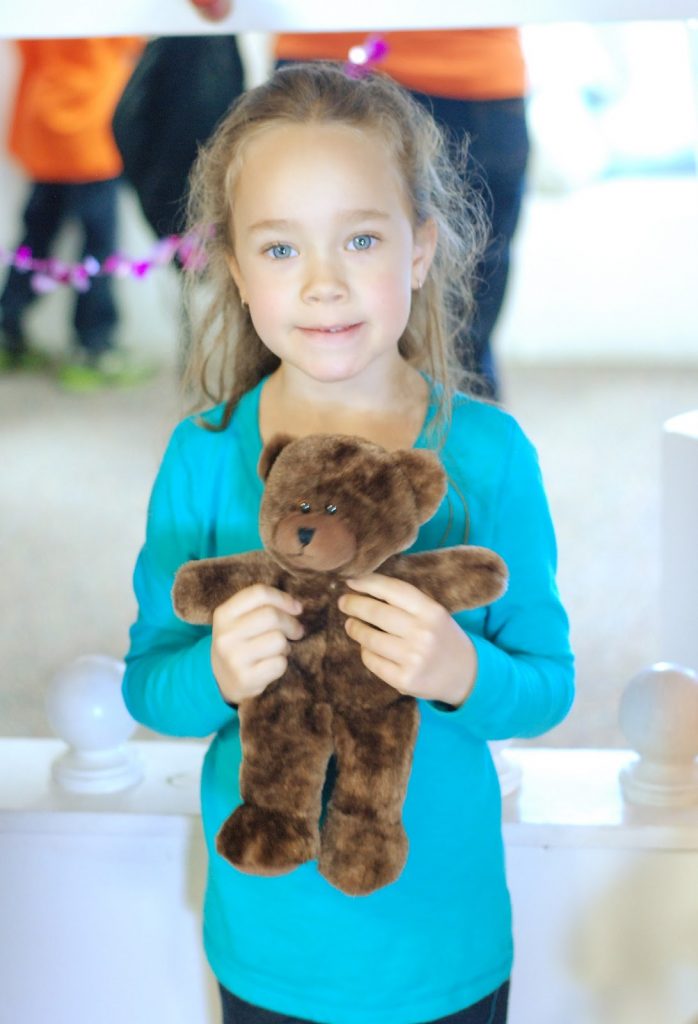 Alayna & her new brown bear she named Cherries! 🙂
Alayna chose a brown bear. I was rooting for an elephant but I have to admit the brown bear is pretty cute too. 😛 Cherries isn't stuffed yet that's why she looks a little thin. 🙂
After stuffing she gets all sewn up to keep her squishably cuddly!
Alayna giving her new friend a nice and tight squeeze. 🙂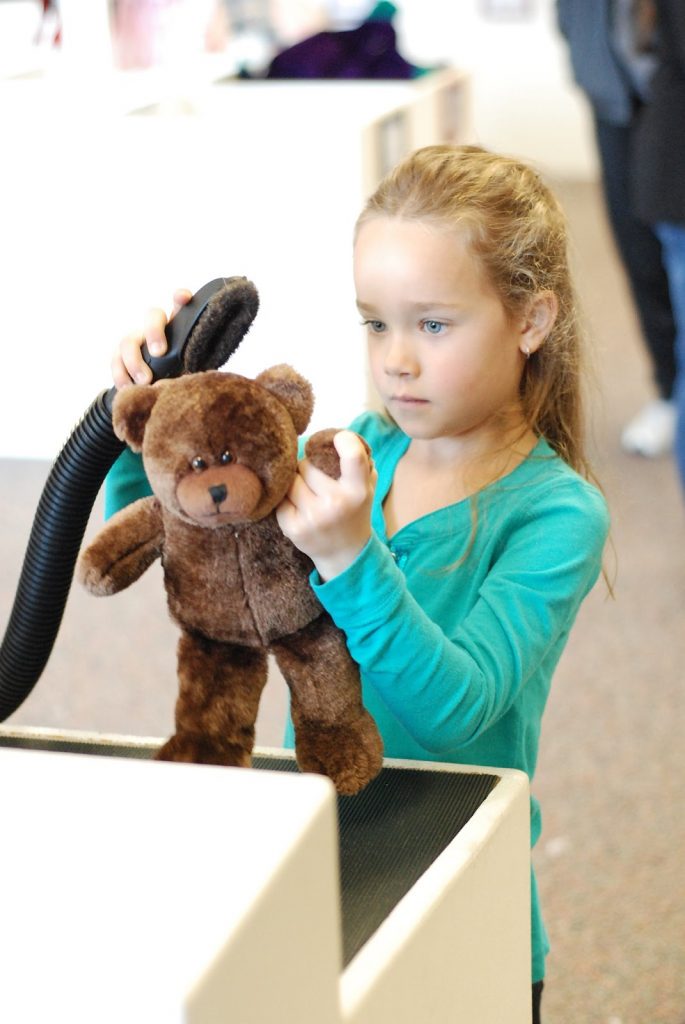 Then it was time for a brushing.
And finally a bath! They all got to choose 2 colors of ribbon to tie around their animal's neck. She chose pink and yellow for Easter. 😛
After all that excitement they got to sit down and color a coloring page and fill out a birth certificate with their stuffed friends new name and date of birth.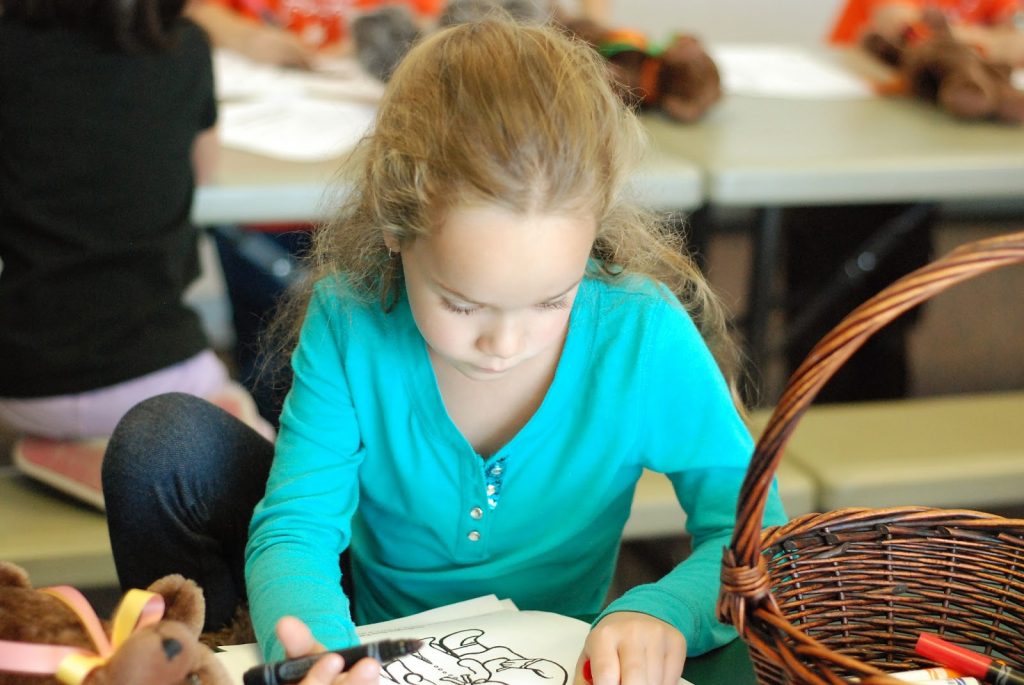 Alayna is hard at work on her coloring page. That girl LOVES to color and draw! 😀
After everyone was finished we had lunch and then it was time to head back home.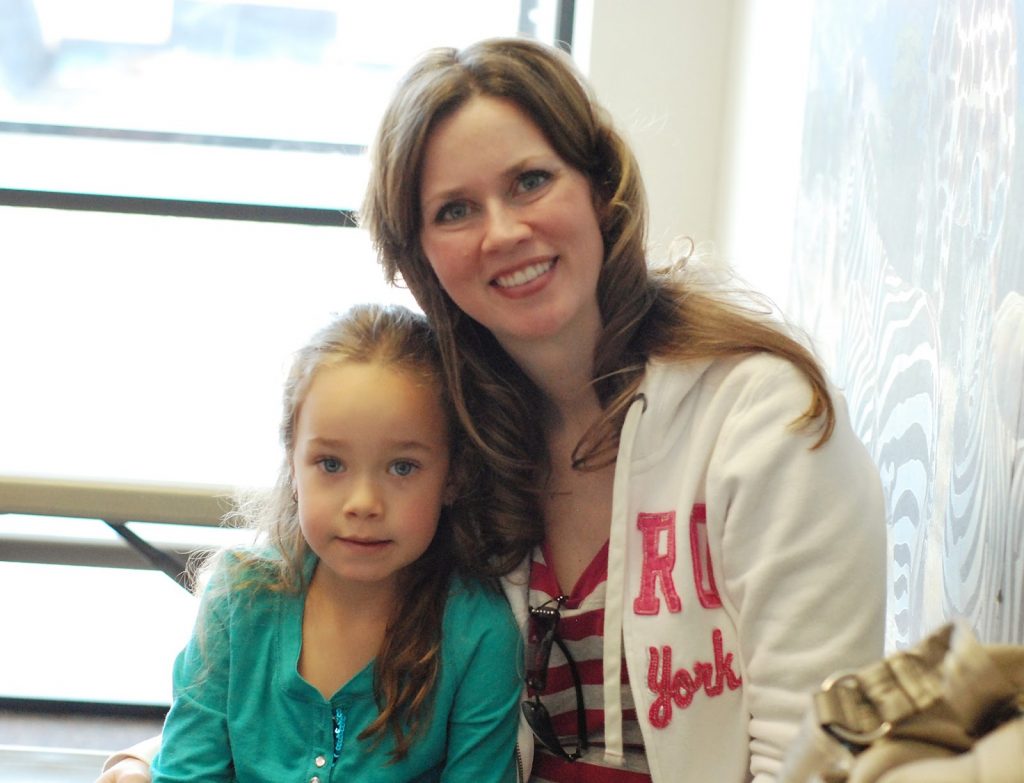 Alayna & I had a such a great time together! I love that I get to go on these trips with my kids. It's a blessing!