This post is bittersweet.
Due to several financial hardships my parents have gone through over the years, and especially this year in particular, they had to walk away from the home they've lived in for the past 30+ years.
It was a long road in making this decision, but after Jared gave my Dad a blessing a few months back, we knew this day was inevitable. The "hard choices" had to be made for the good of the family.
I grew up in this house. I was in Kindergarten when we moved in. There are so many memories there.
Due to my Dad finally getting a new job just a few months ago and not being able to take much time off of work, and that my Mom's Lupus is getting worse and she practically has no use of her hands, I went to the house for 2-3 hours every day over the past month to sort, pack, move, donate, and yard sale their belongings.
Last Thursday they got the keys to the new rental house and the moving out process began.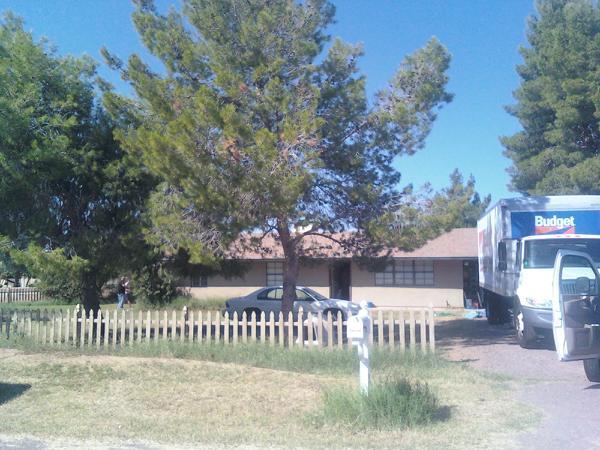 My visiting teacher Sis. Krahn came to visit me earlier that week and I was updating her on everything. After she left she called me and told me that she has some friends that own a moving company and she wanted to arrange and pay for them to move my parents. She wouldn't take no for an answer. I can't tell you what that meant to me! It had been a LONG month packing and getting ready for the move by myself, and this was so overwhelmingly generous all I could do was cry and say Thank You! However, thank you seemed too insignificant to fully express my gratitude. She is an Angel on this earth! My heart is so full of appreciation for her kindness.
Friday the movers came, and I admit that all day long I found myself getting choked up and crying. It's hard to say good bye to your childhood home. It's hard to see your parents leave the home they built together and have worked so hard on over all those years. It's hard to see your parents age and realize it's time to downsize because their health is poor and finances are tight. It's also hard because they are moving quite a ways away from me…and I happen to be the one that helps them the most with whatever they need. It all just hit me smack dab in the face throughout the day.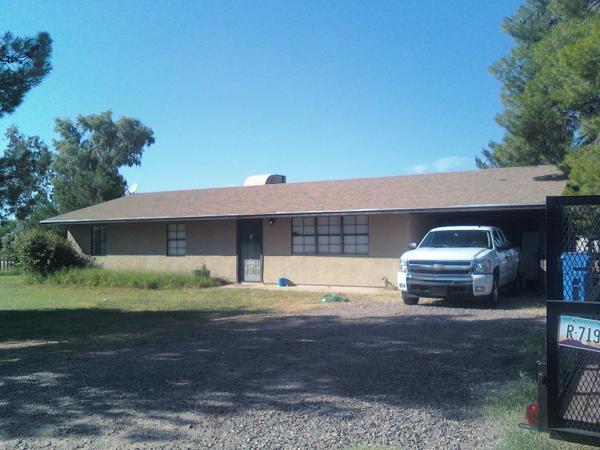 The Old House in Gilbert.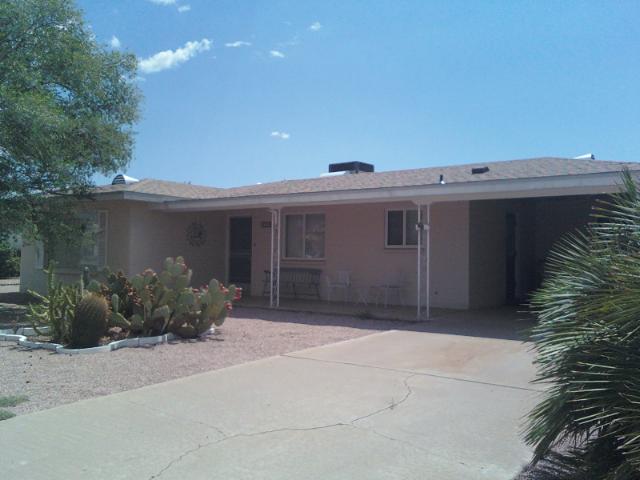 The New House in Mesa.

After a long 4 days we finally got them out of the old house and into the new one. Over the weekend Jared, the kids, and myself were able to get them 90% unpacked and set up by Sunday.
I know this move is for the best. The yard is low to no maintenance which is good for Dad. The house is much smaller which is good for Mom. It will be easier for her to clean. The house payment is 1/2 of what it was on the old house, and that will help them tremendously, since Dad's new job is paying him 1/2 of what he was making before at Milano Music. I just wish it wasn't so far away.
Right now they are renting. So maybe in a year or two when their credit bounces back, they might be able to get into a home that is closer. I know they wish they were closer too.