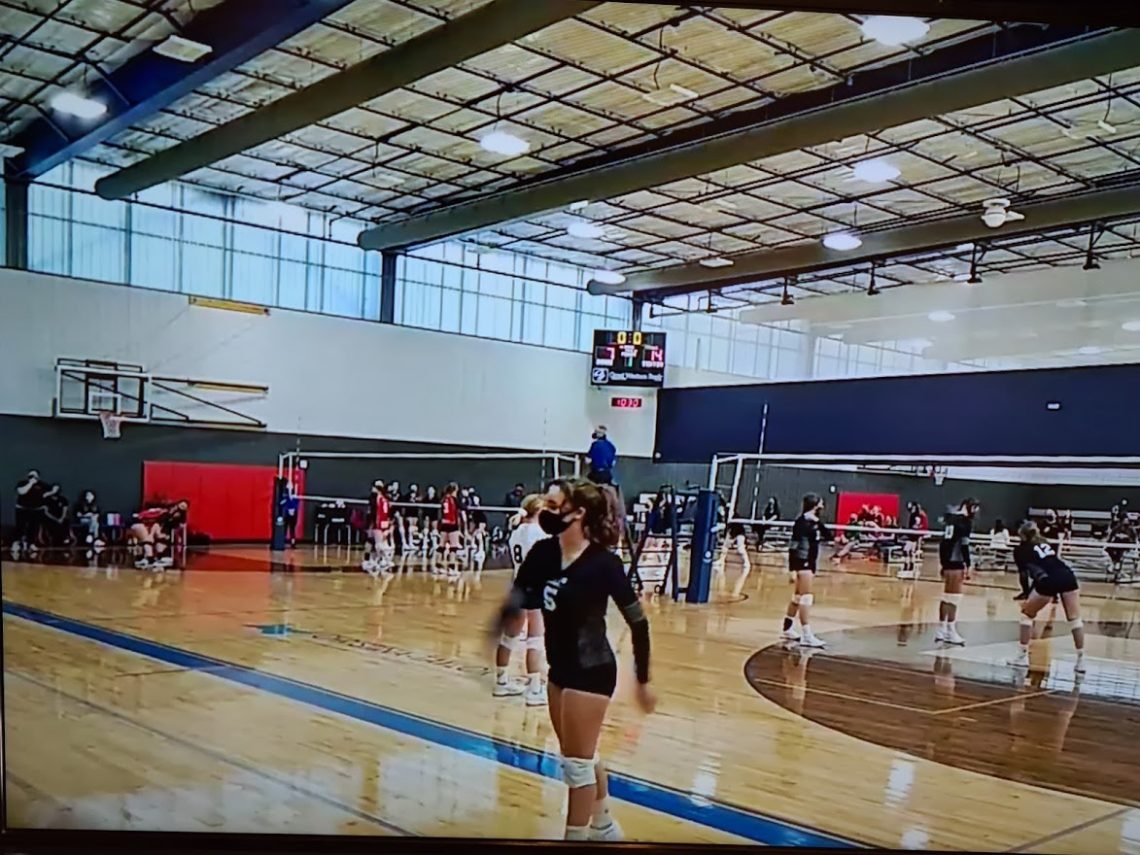 Alayna had her first seeding tournament on Saturday. Bright and early at 7am in Tucson. Jared and her woke up before the sun and headed down together.
COVID is still messing up everyone's life and only 3 parents total from the team can attend each tournament. Everyone will get to attend at least one possibly two.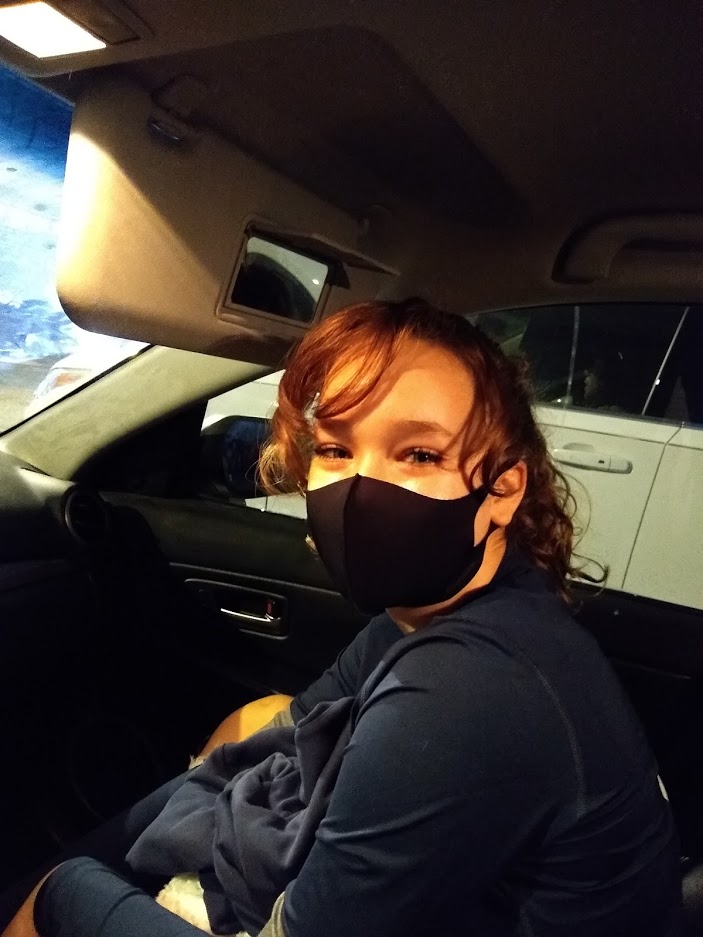 Jared is a little obsessed with going to watch and videoing the games so it worked out that he got to be one of the parents going to the first one. He streamed the matches for the team's parents to watch from home. I'll say, it's a lot more comfortable on my couch than on those bleachers. LOL! But I did miss being there. It's just not the same.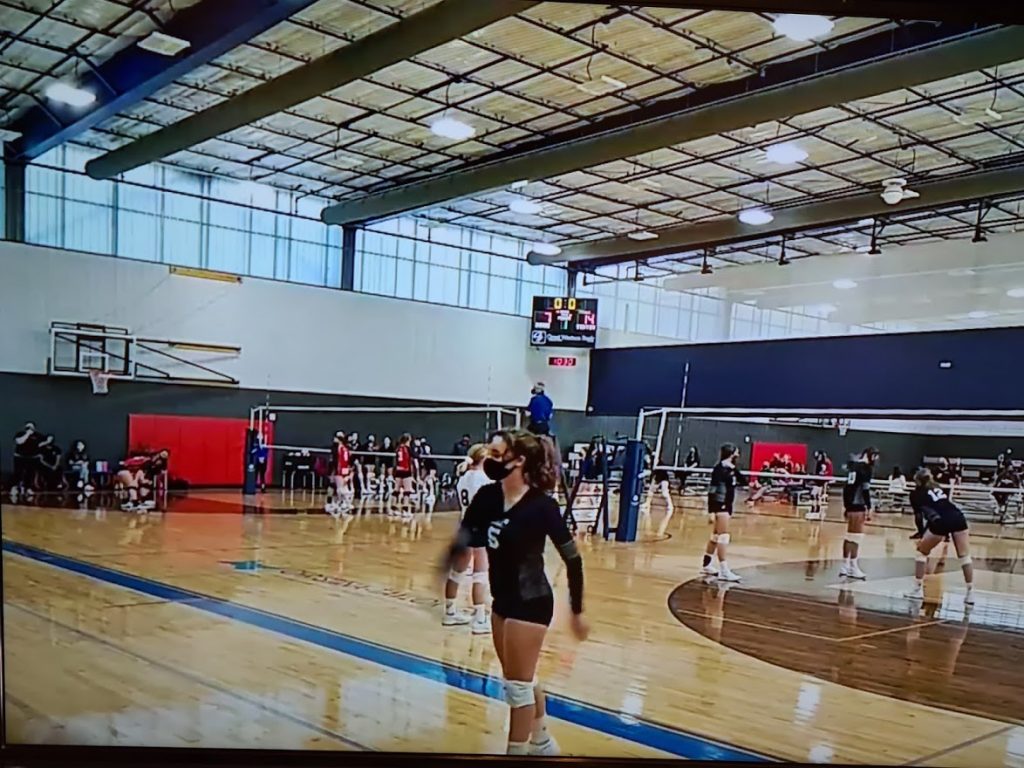 I took a pic of her off the TV. 😛
They won their first game and lost the 2nd and 3rd. But the third game was an insane nail biter and it honestly could have gone either way. Unfortunately, it wasn't in our favor. It was cRaZy!! LOL!
Looking forward to a fun season! Even if it is from home.