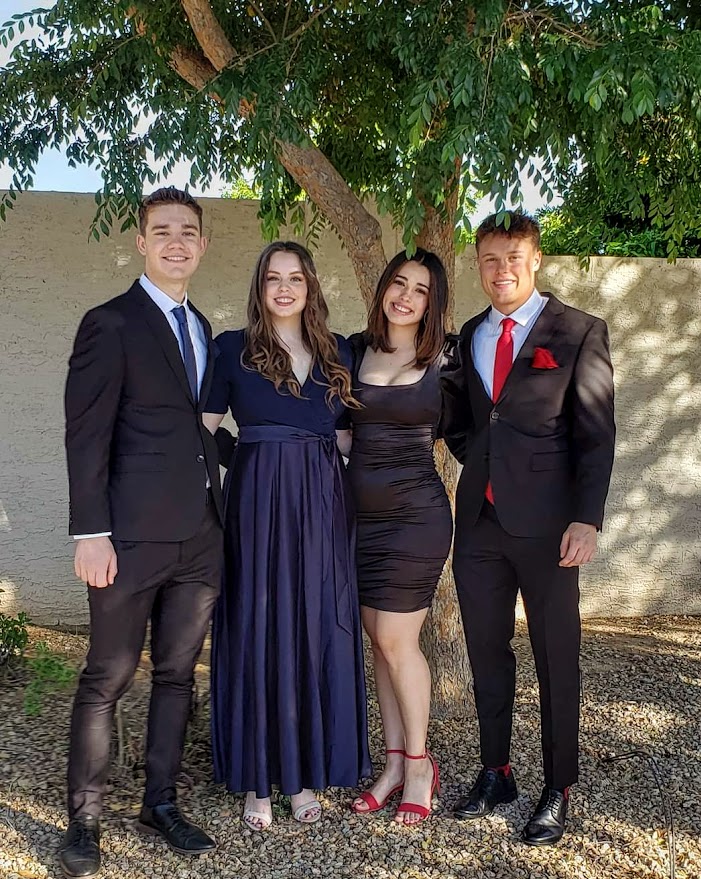 Dining out is an event for AFROTC Cadets, Cadre, their families, and special guests. It is an annual banquet held every spring to celebrate the detachment and present awards to outstanding Cadets.
Eli took his girlfriend, Brynne. And his wingman Johnny took, Ashley, who's been a long time friend of theirs.
Eli had to purchase a new suit (which he learned are quite pricey). He never went to any high school dances so this was the first formal event he's ever been to.
The girls also got to get dolled up. So fun! And they all look so great!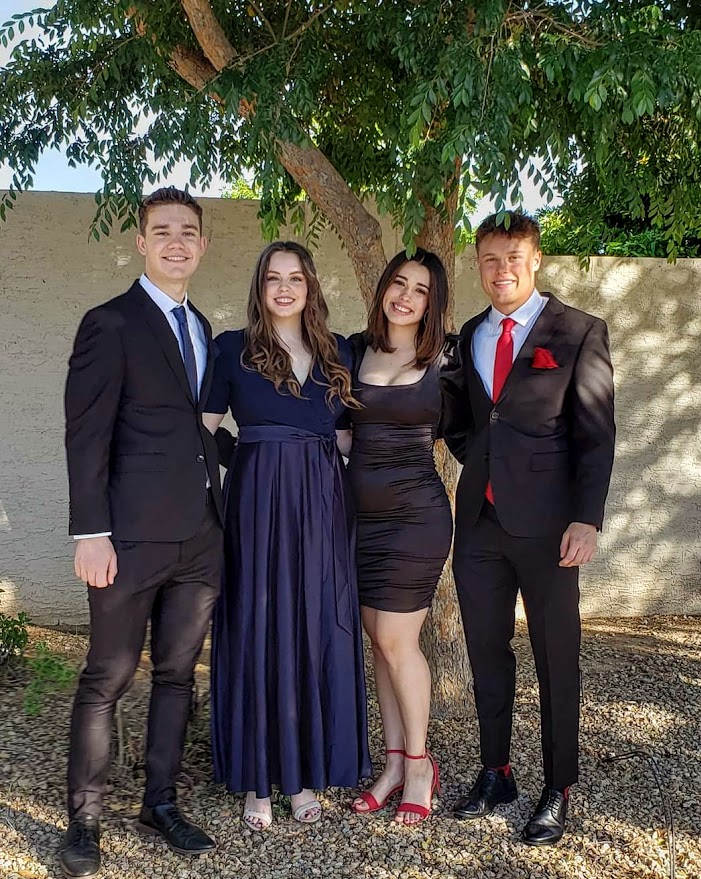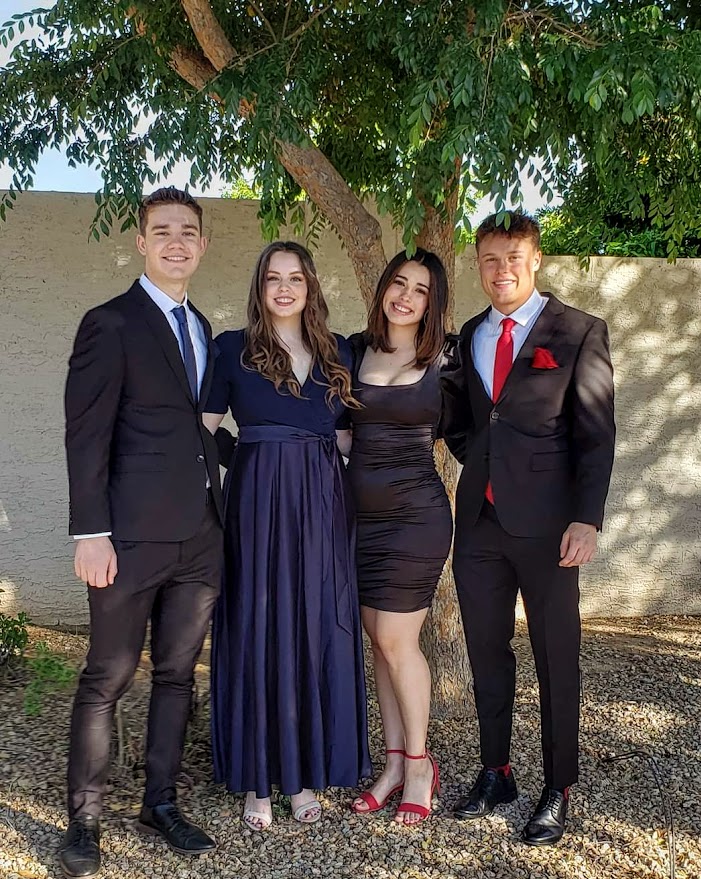 Table honoring fallen soldiers and soldiers missing in action.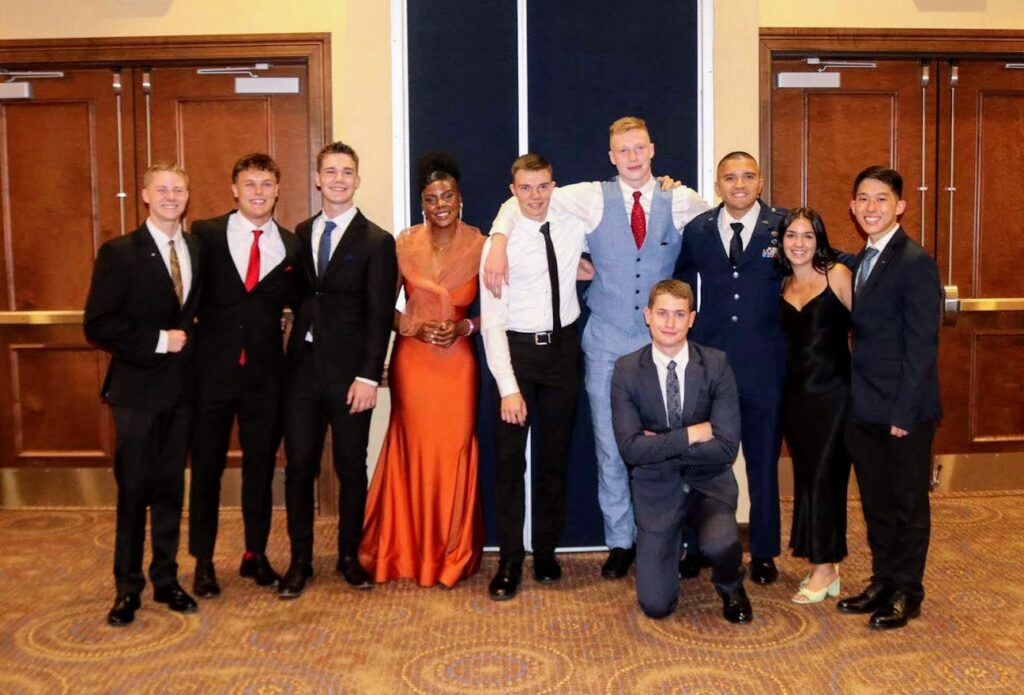 The kids said it was a nice evening. I love seeing Eli with all of his fellow Cadets and Commanders. Very proud of the sacrifice and hard work he's committed to this year with everything he has on his plate. Being a Freshman and going to school full-time, homework, working part-time (which he's come to find isn't the norm. for most students or cadets), AFROTC, Arnold Air, and trying to have a social life is no easy feat!
The school year is winding down quickly! I know he's ready for some down time this summer. He definitely deserves it. <3