Eli's Kindergarten class went on a field trip on Friday to
Stuffington
Bear Factory in Phoenix. It's one of only two bear factories in the United States. The other factory is in Vermont!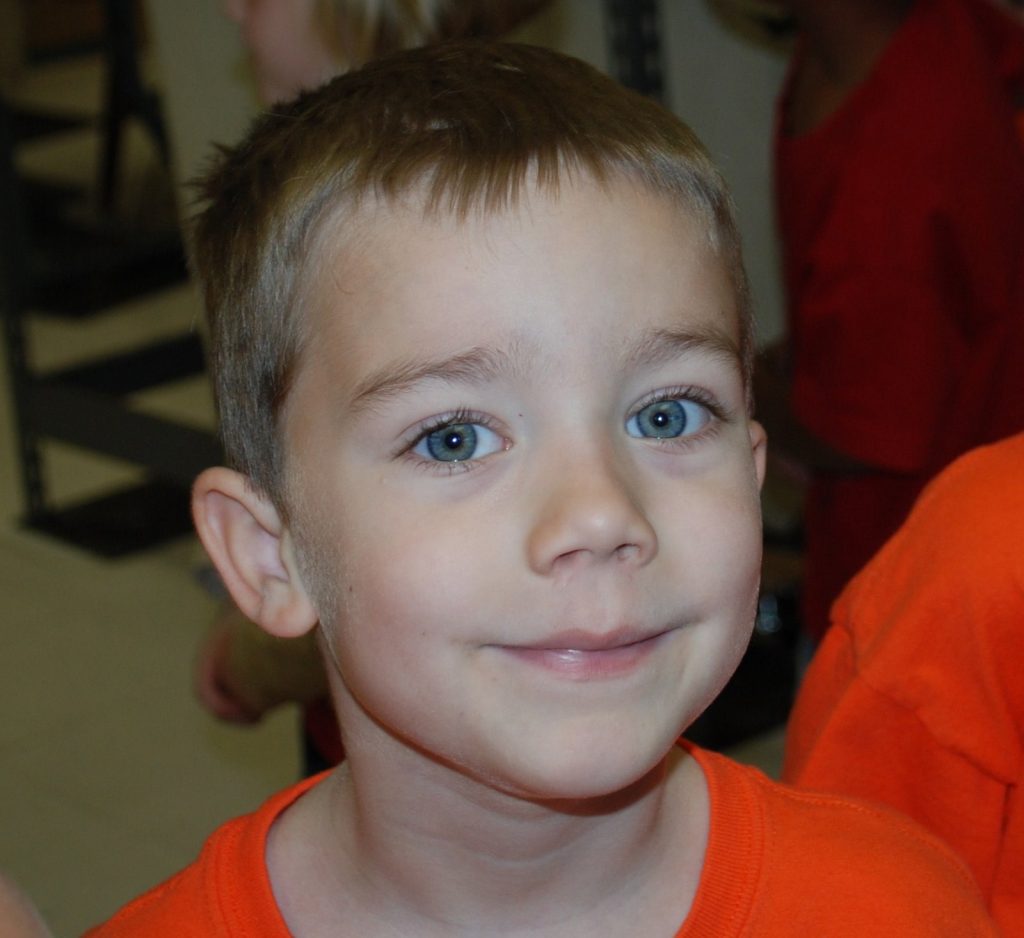 The kids were able to walk through the factory and see all the different fabrics the animals are made from. Interestingly the main fiber is polyester, which we learned is actually just plastic. That's some soft plastic!
They also saw the giant saw they use to cut
hundreds
of layers of fabric at once, the sewing machines, and "big blue"..sorry no picture of him. It's a giant blue machine that blows the stuffing at an insane speed into the animals. 🙂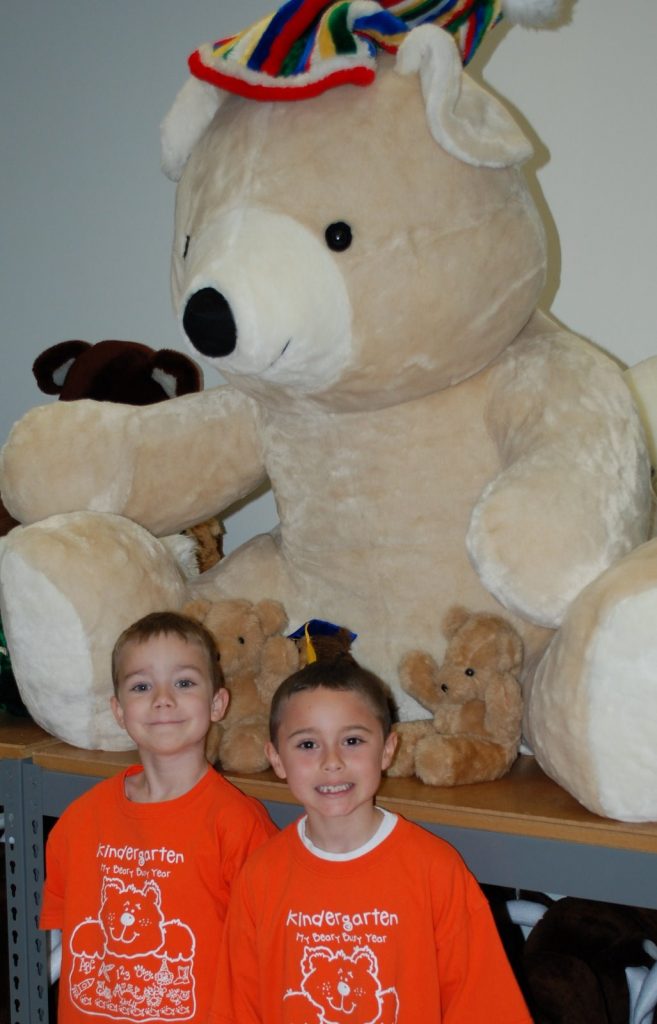 On our way out we saw this big bear and had to snap a picture with Eli's buddy Jeremy.
Eli's class was able to make their very own bear. He choose the purple bear (note this is before they were stuffed) and we chose the white bear for
Alayna
.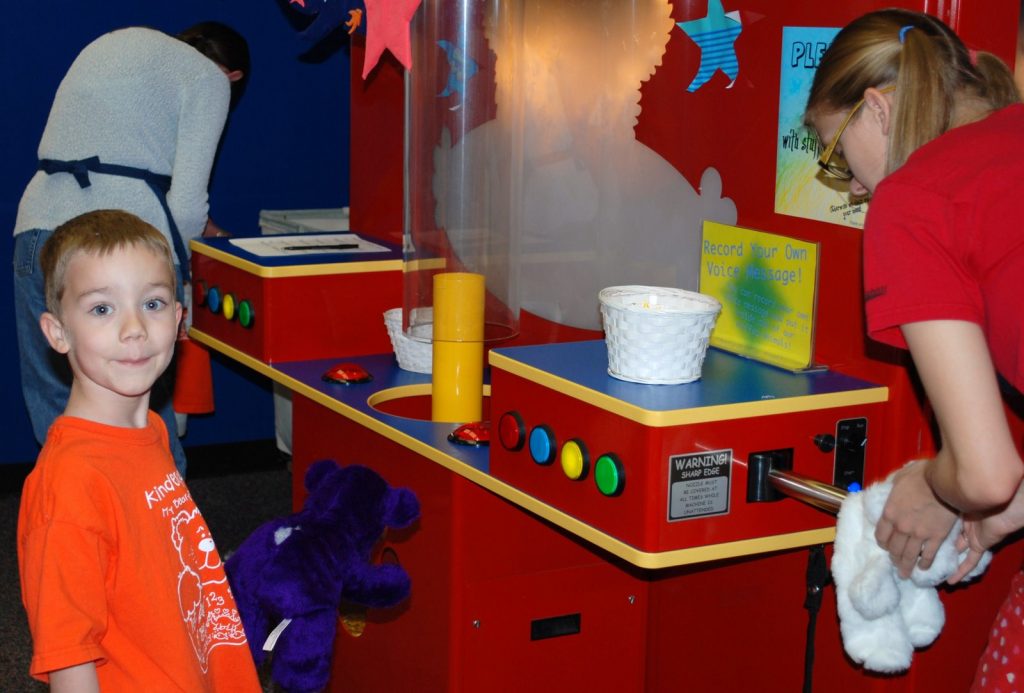 Here's Eli getting the bears full of their cuddly soft cotton. This machine is similar to "big blue" but it's red, lights up with pretty colors, and is much, much, much slower at filling the animals.