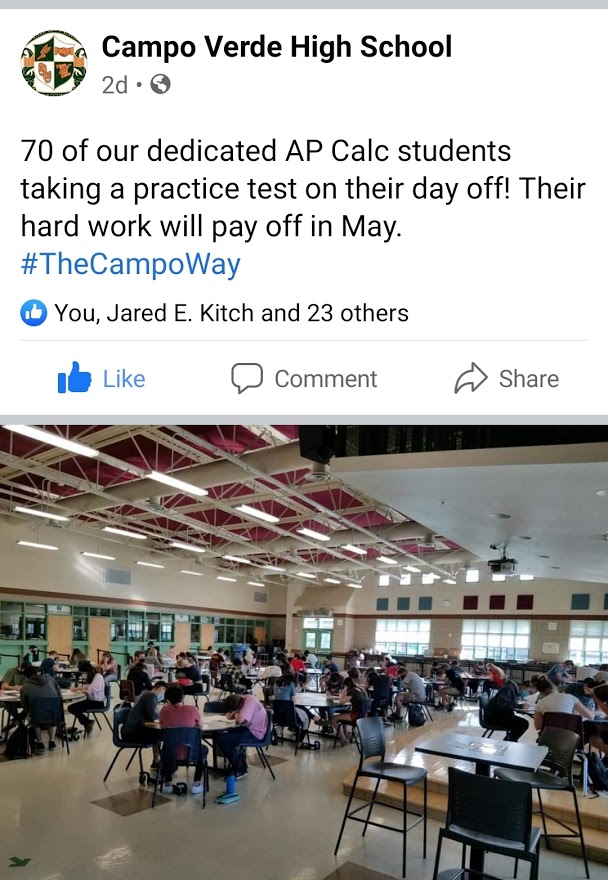 Eli has been working his tail off this year in Calculus. It's BRUTAL! I see some of the homework he has to do and it doesn't even look like math. It's just a bunch of random characters! Haha!! He had to go in on his day off from school to take a practice test on Good Friday and made the school Facebook page!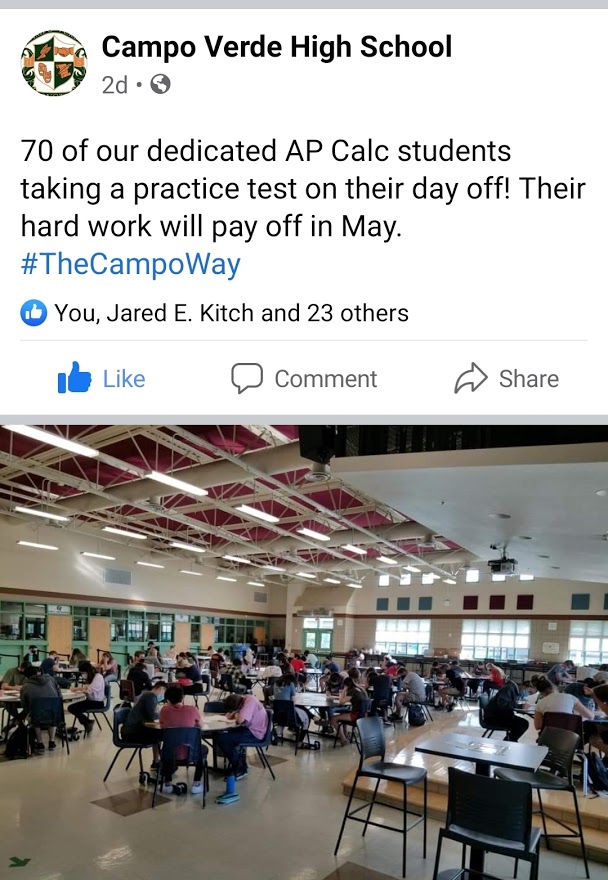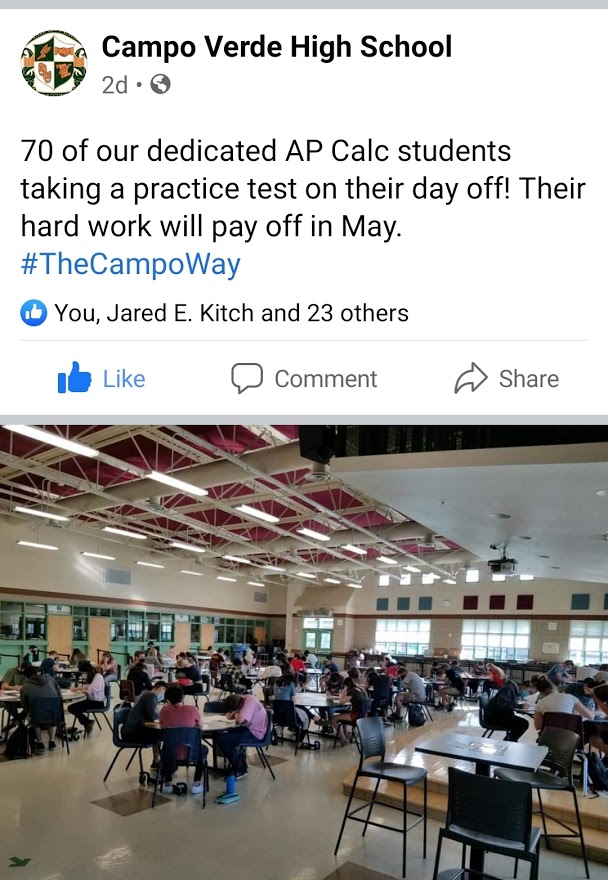 You can see him if you squint REAL hard! Haha!!!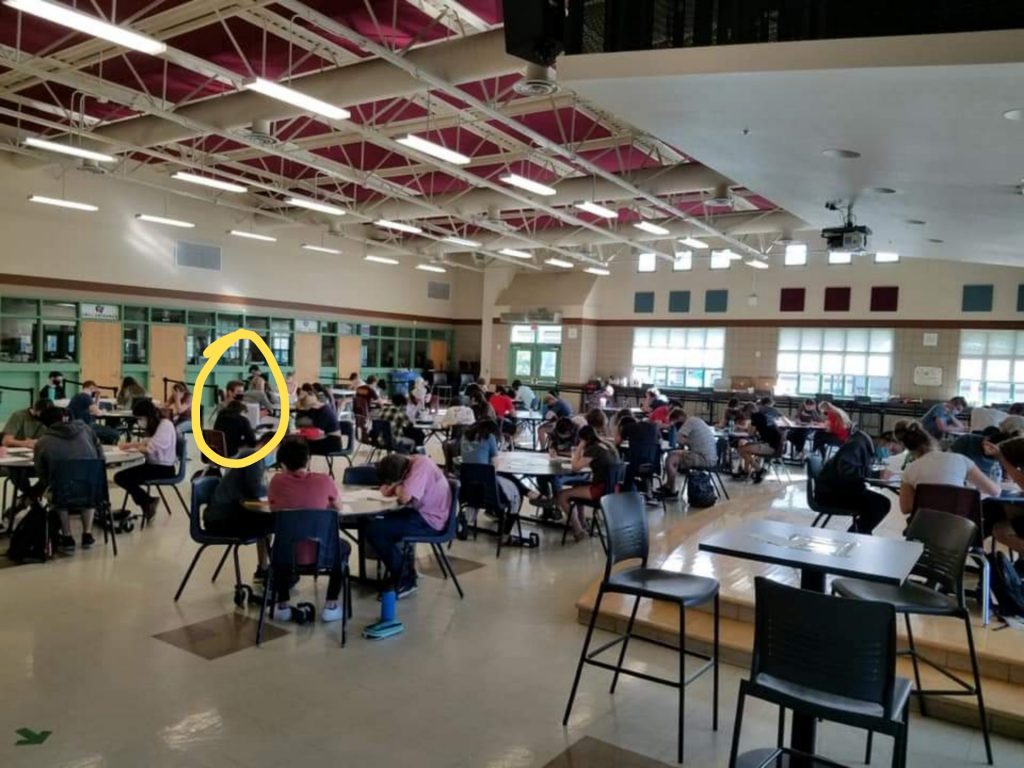 Let's zoom in closer…..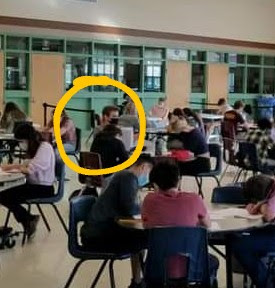 There he is! Love it!!! <3 Proud of his hard work and dedication. He constantly amazes me!