Alayna is going to Jr. High next year! Crazy Town!
Last night all of the 6th graders that feed into the Jr. High, the Jr. High, and the High School orchestra students came together for an Orchestra Festival. It's a great way for the younger kids to see what they have to look forward to, and a chance for them to play together, with the Jr. High Director. It was a nice evening. Each group showcased one song and kept it short and sweet which is always appreciated by parents. 🙂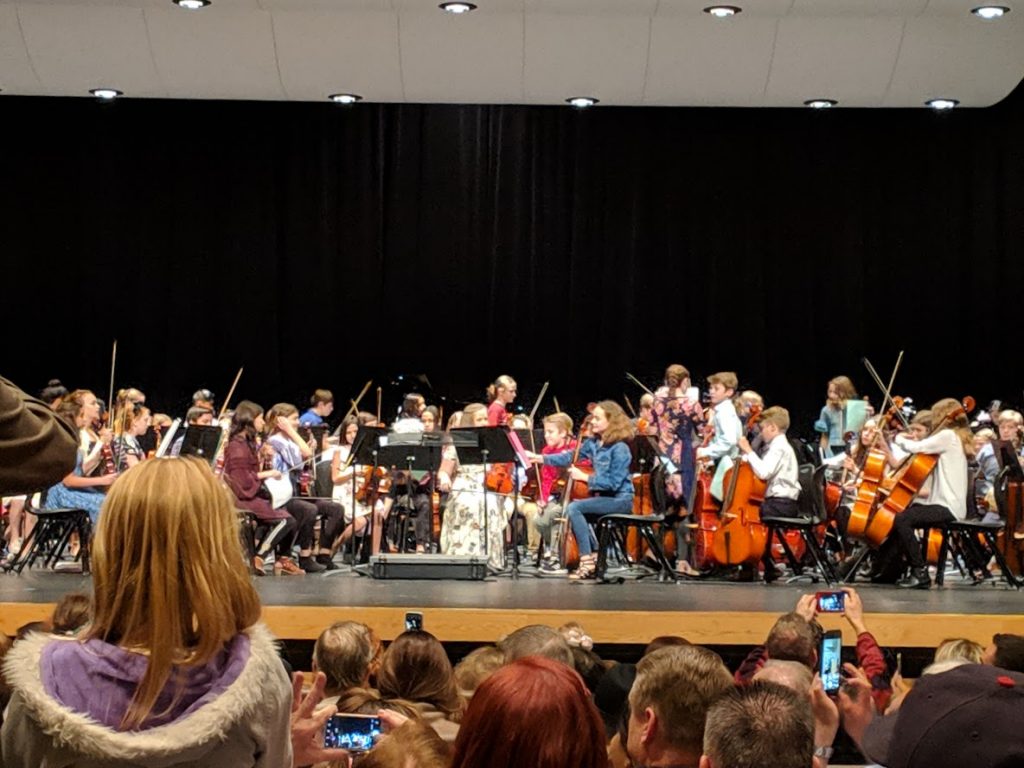 I actually got a decent picture of her before it began. My kids seem to always be hidden in big groups like this. LOL! She's in the jean jacket on the right.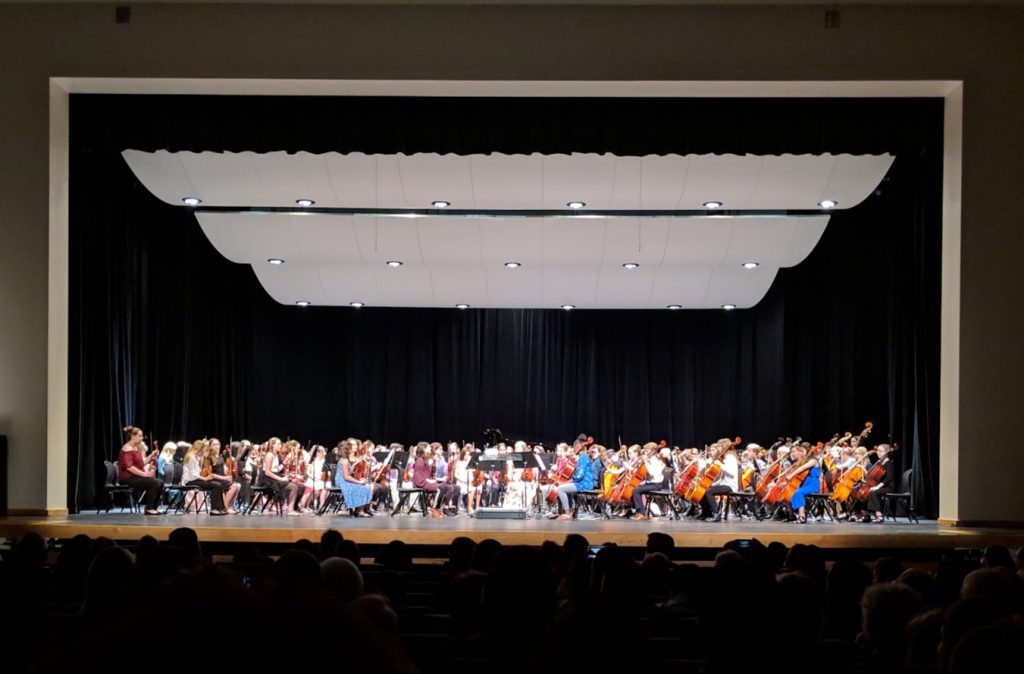 Lots of kids in orchestra! We have been a band family up until last year. It's definitely different. But it's also really fun to watch Alayna grow in abilities. The cello is such a beautiful instrument!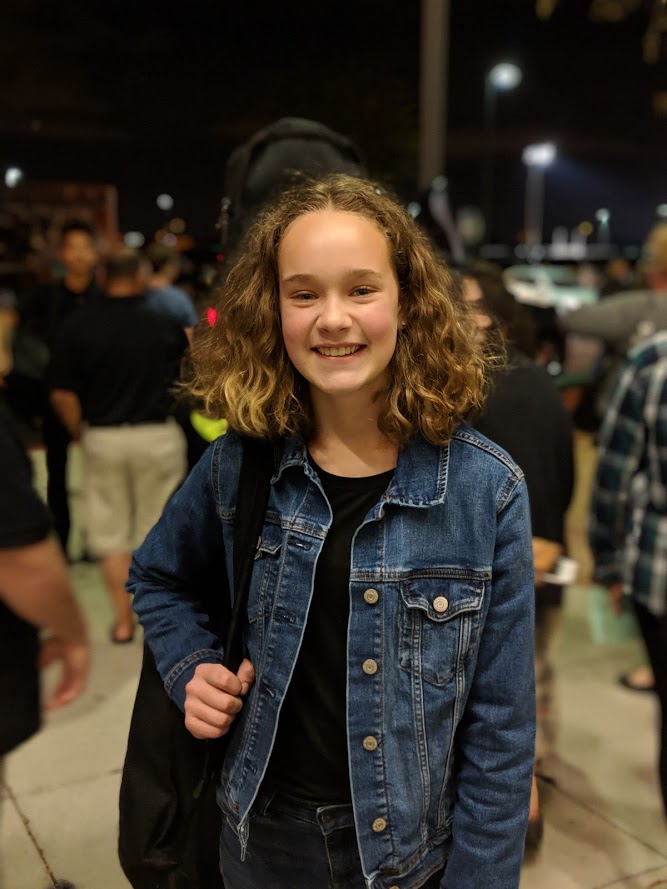 She said it was so much fun playing up on stage with other students who know how to play and enjoy it! I think she's hooked! 🙂