Eli's Christmas Band Concert
Last night was Eli's Christmas Band Concert. He is so musically talented. It all comes so naturally for him.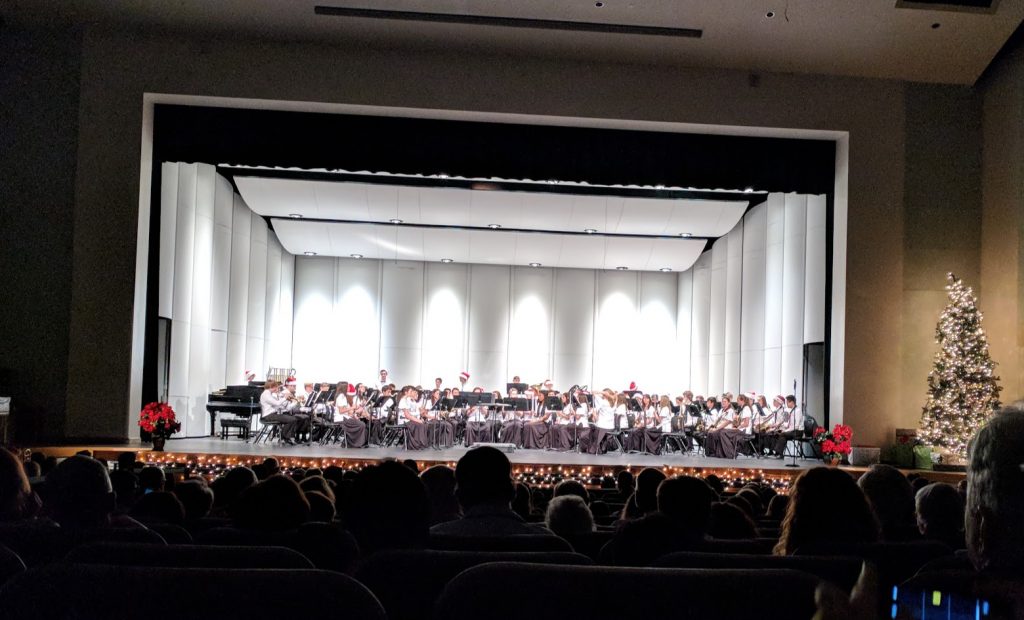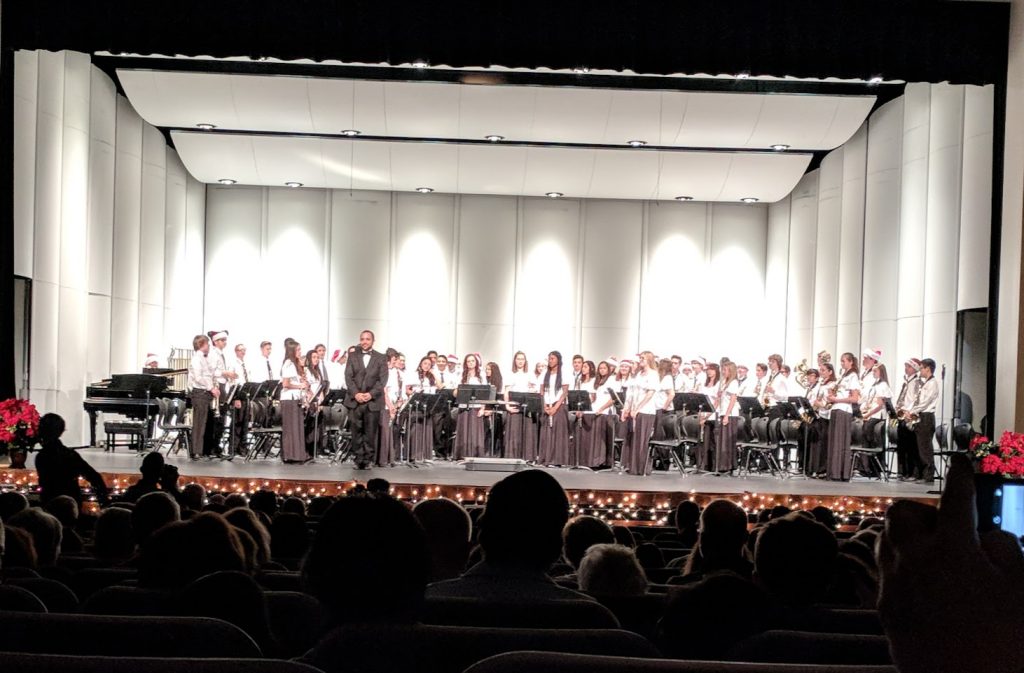 It's always a treat when I can actually see my kids when they perform. For whatever reason it's very rare. But this time he was easy to see and that made it even more enjoyable to watch! He's on the right side of the stage, second row from the back, fourth from the end…the tall guy in the sax group. 🙂
Jared actually just got his old sax refurbished and cleaned up for Eli to use. He's been using a beginner model we purchased when he first started in elementary school. Jared's is a semi-pro model that his step-dad bought him when he was in HS. It's really nice. It's so neat that he was able to pass it down to his son. <3 Eli was thrilled!