Ringing In 2013 with a BANG!
We had a last minute New Year's Eve party at our house!! Our friends from Texas, the Gabbard's and Adam's were in town and we had to ring in the new year right! 🙂
I think there ended up being close to 30+ people that came to celebrate with us. We also had a few of the kids' friends over too.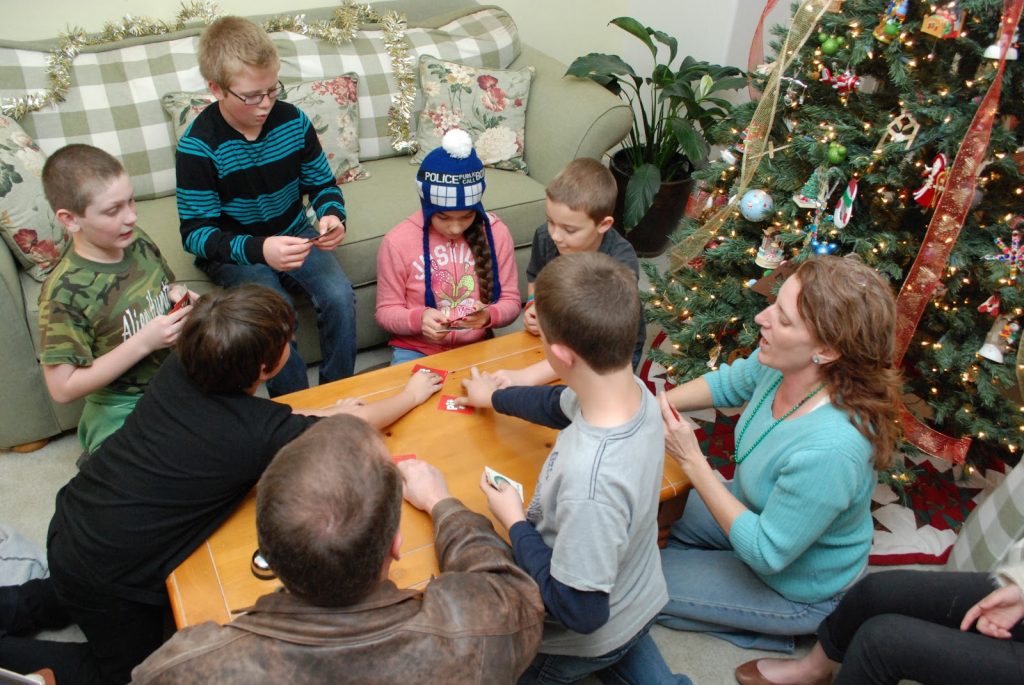 'Pit' was a crowd pleaser!

There were games and excitement in every room of the house and outside too! 😛 It was too cold for me but the kids went outside to play in the backyard on the swing-set and trampoline, we had the fire-pit out there to 'try' to help fight the freezing cold away.
The bedrooms were packed with people playing computer games and hanging out.
Karaoke
seemed to be the biggest hit! Everyone took at least one turn singing their favorite tune. 🙂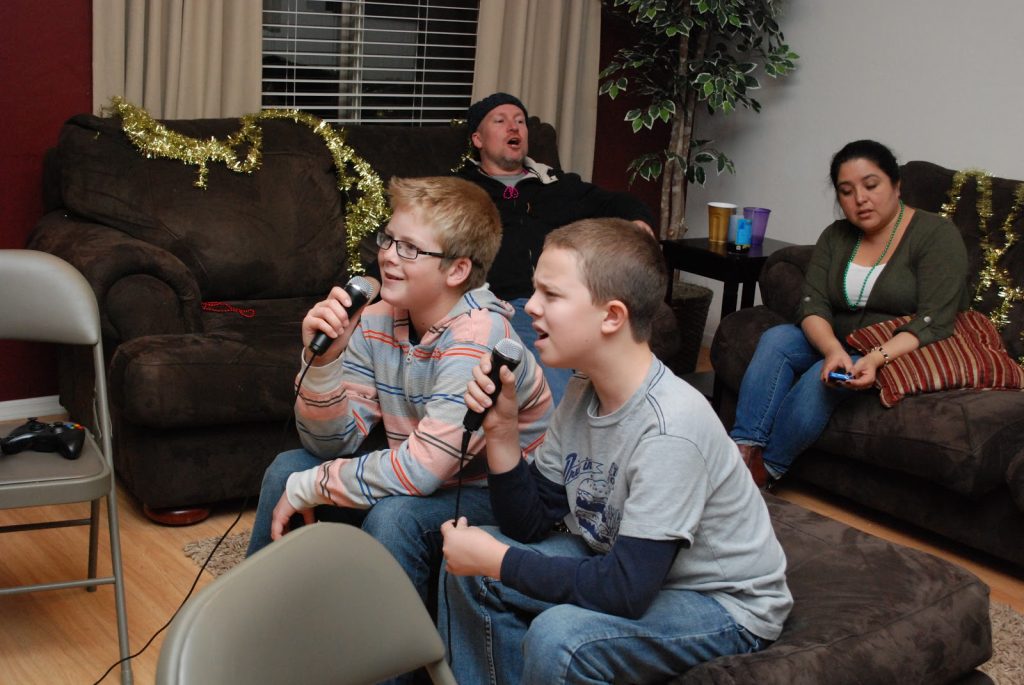 Look at the passion! LOL!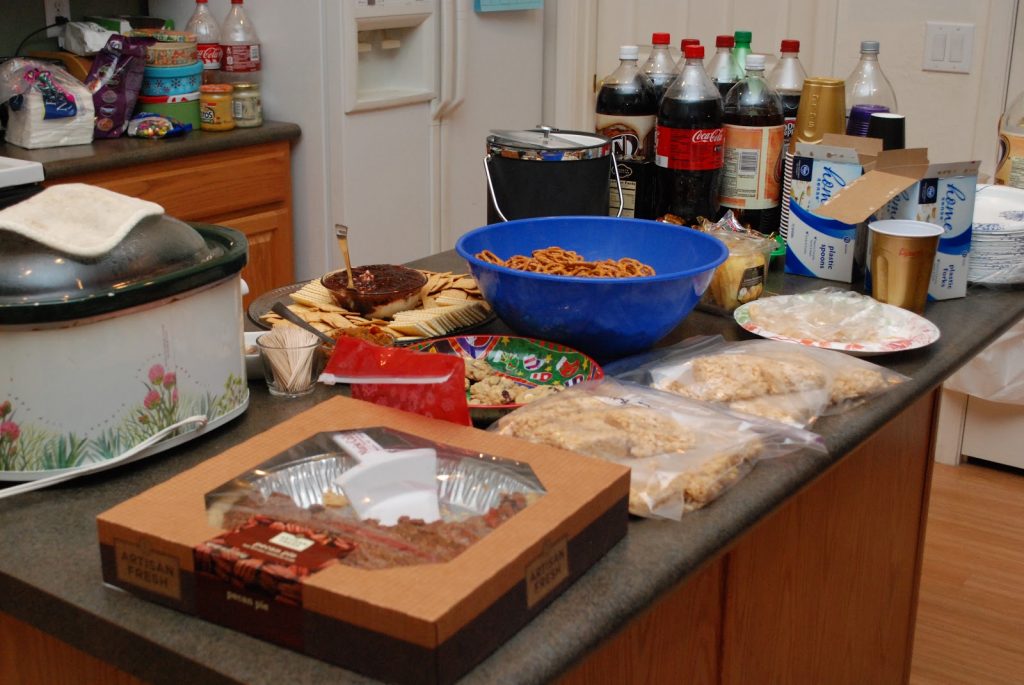 There was SOOO much food!! Every counter and table was covered with snacks, desserts, pizza, you name it!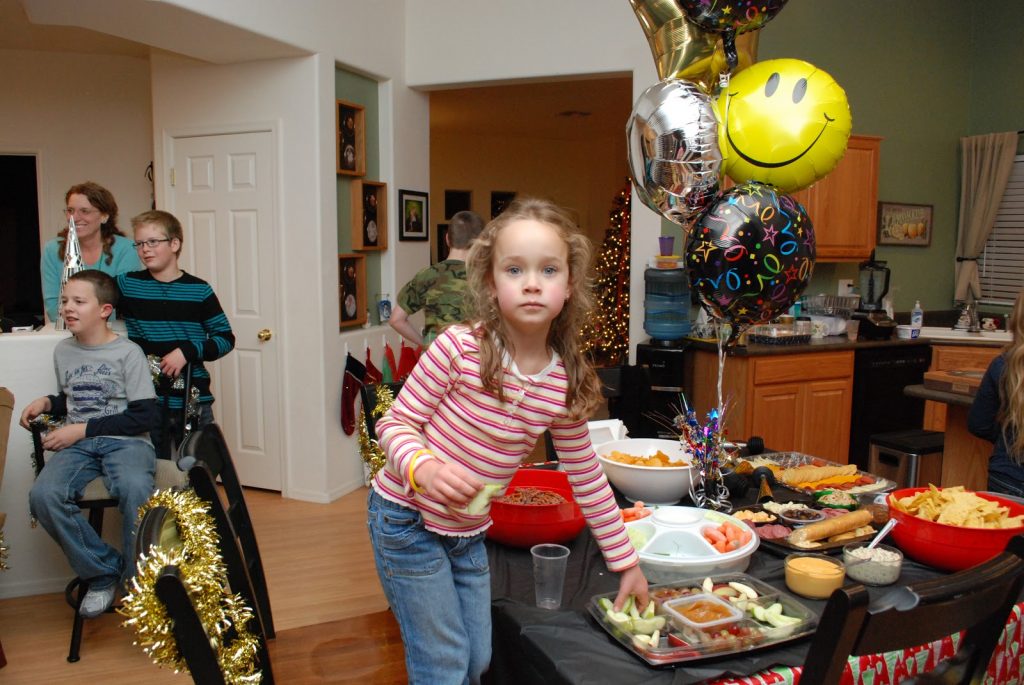 All kinds of goodies and she picks apples…lol..she's my healthy little eater. 😛
Ben's family brought literally an arsenal of fireworks from Texas. Every kind you can think of….small sparklers up to giant ones that you see at the city firework shows!! (Ya we know they are illegal here but it didn't stop them..:P )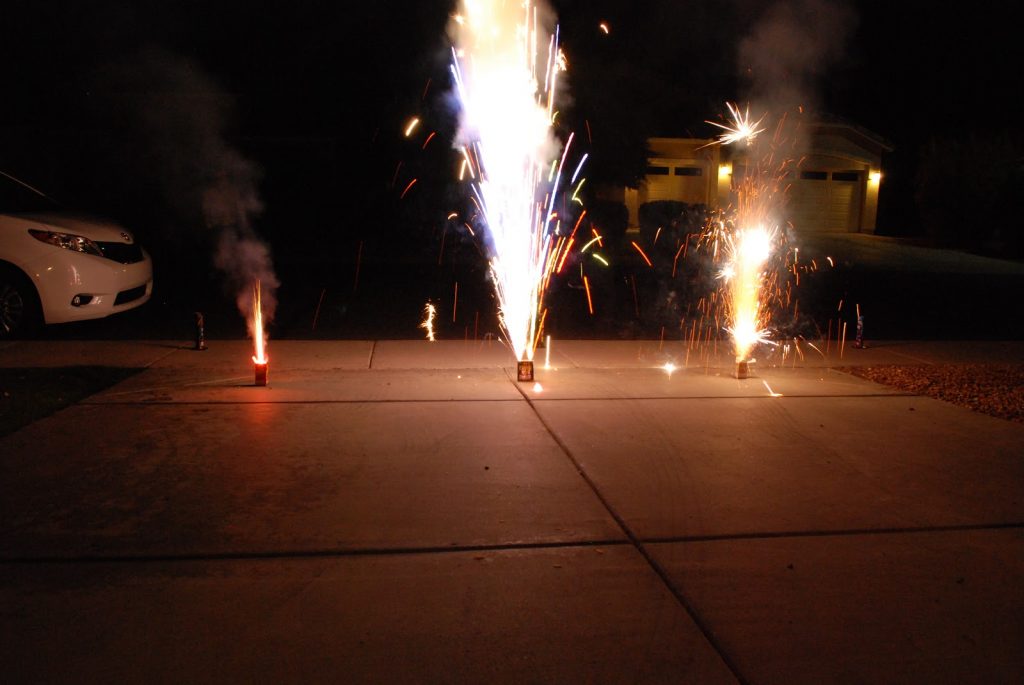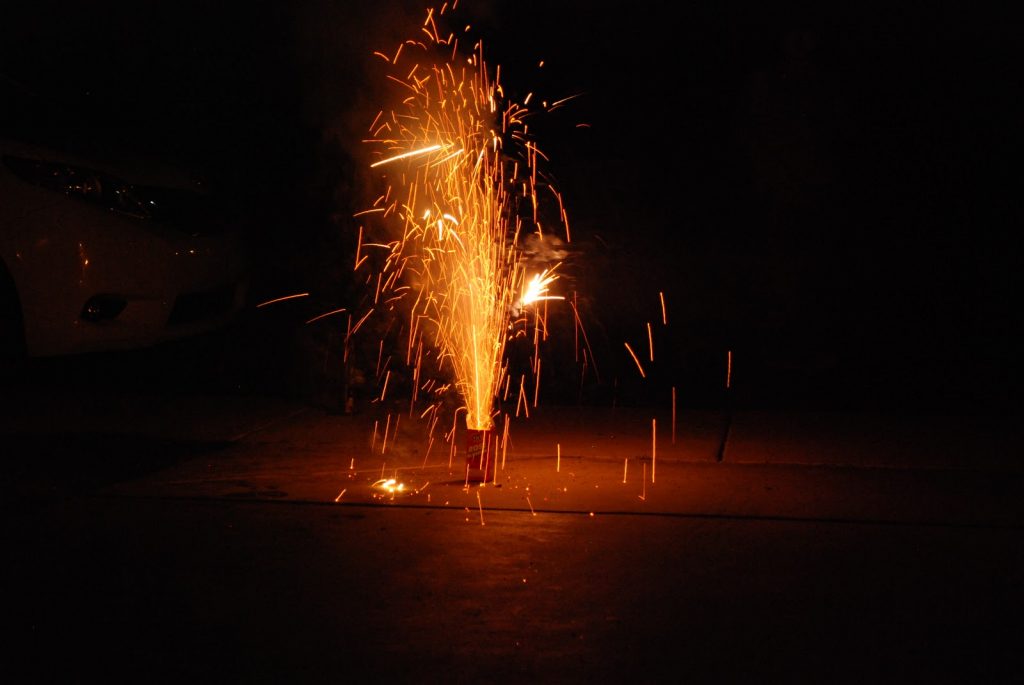 About every hour we went outside and set off a round of fireworks! The kids..aka the men..and the real kids loved it! 😛
There was one casualty with all that pyro fun..it was minor but painful and a little scary…more on that later…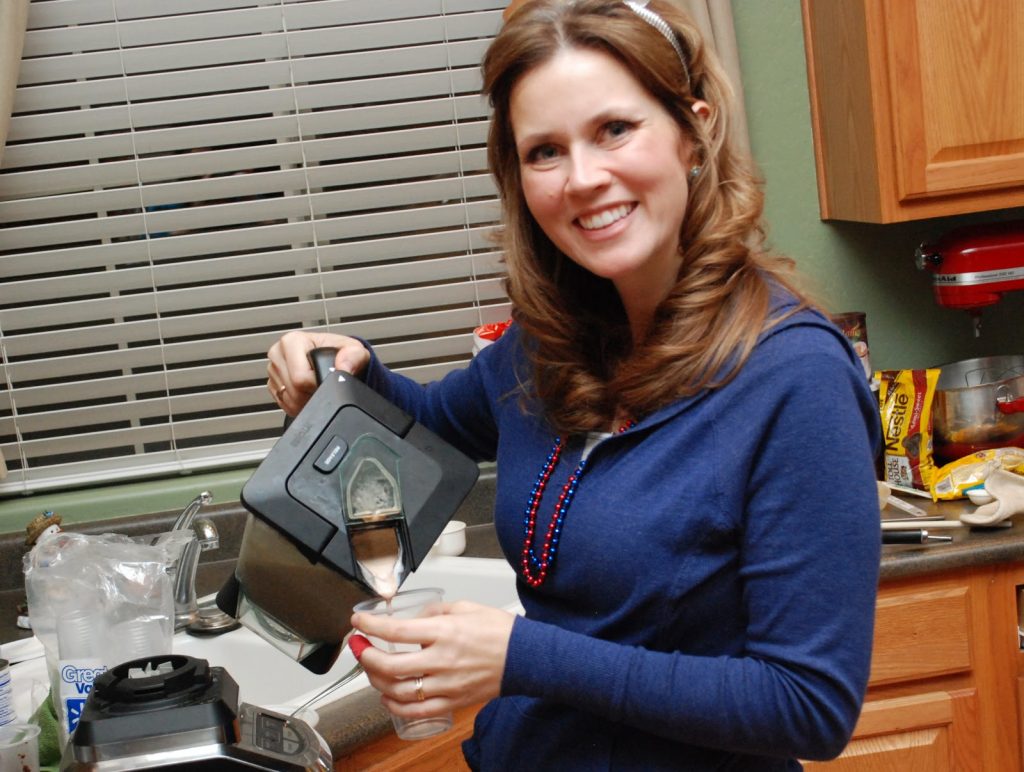 I made frozen hot chocolates for everyone..they are our new tradition this year! They are amazingly scrumptious and hard to drink just one!! 😀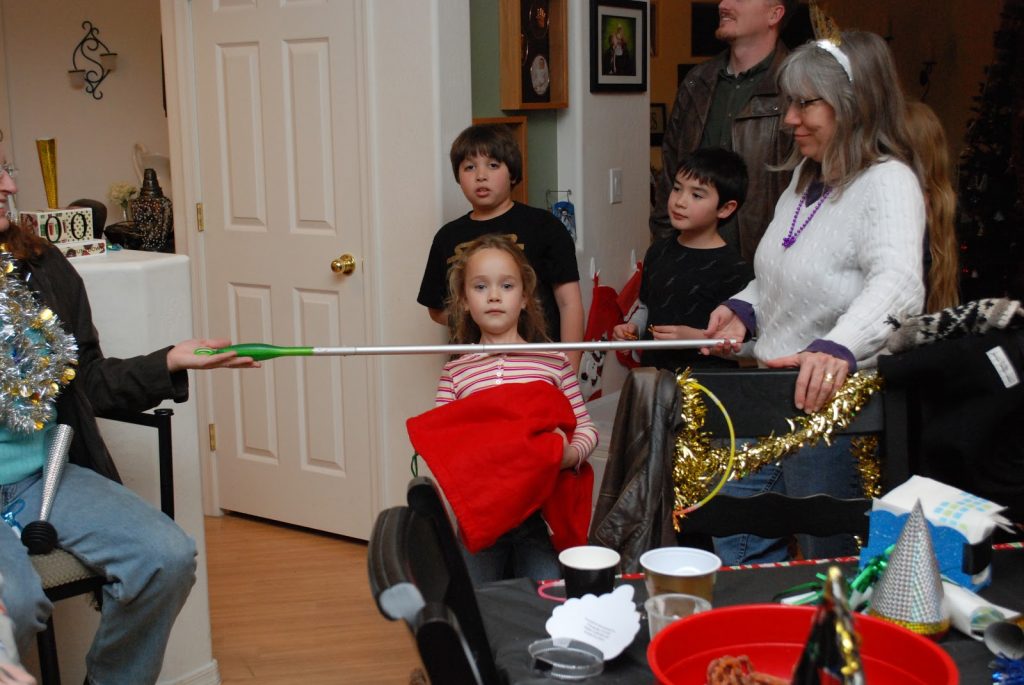 And no party is complete without a limbo!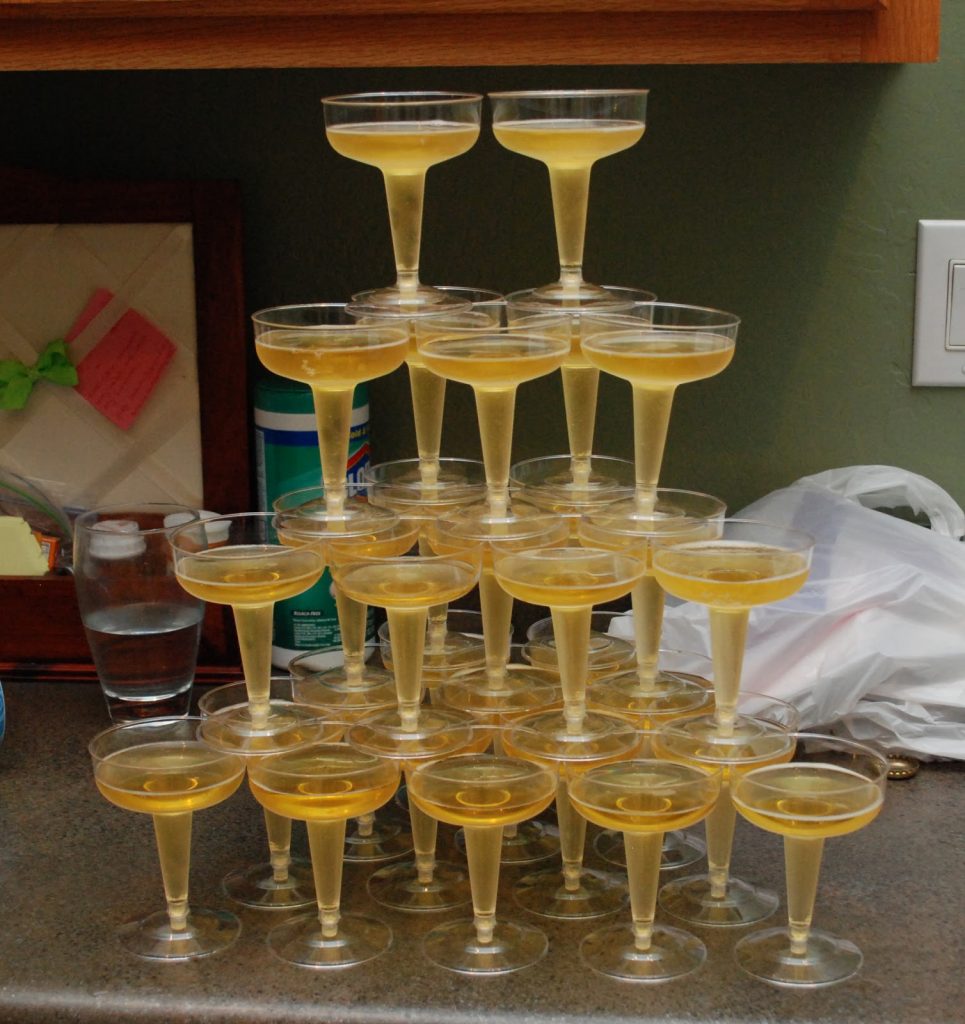 Milt made a Sparkling Cider tower right before the count down! 😛
The time came and we counted down to 2013…10..9..8……3..2..1…
Happy New Year!!!!!!!!!
We cheered, we kissed, we hugged, and we went outside and set off a copious amount of fireworks!! I was actually very surprised the police didn't show up! LOL!!!
It was a great party!!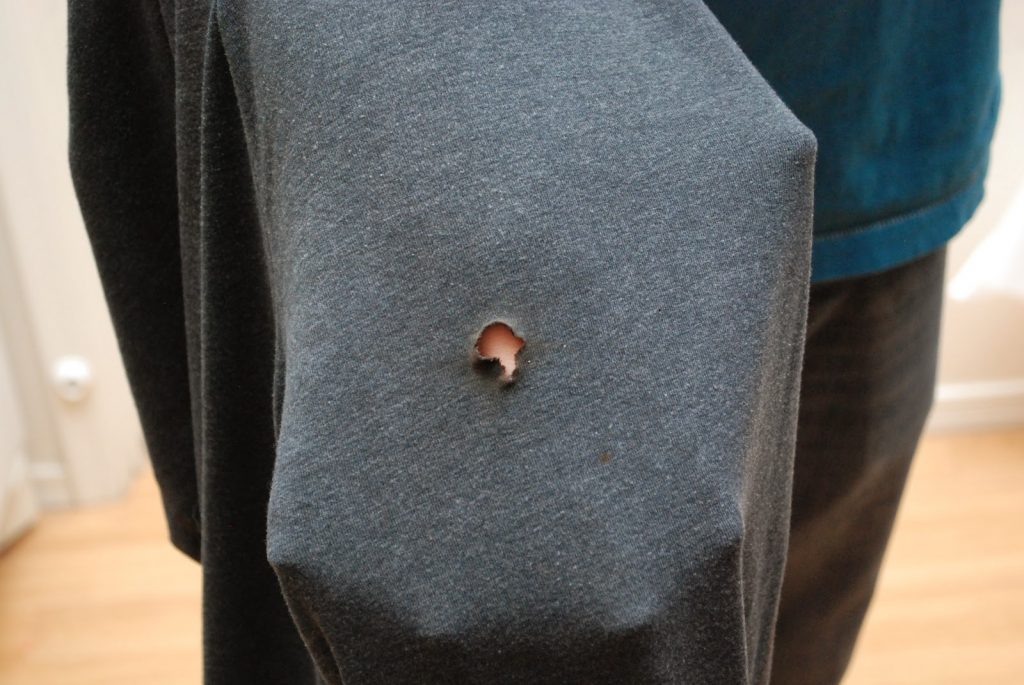 Ok so I mentioned earlier there was a casualty …I was the casualty… Everyone was standing around in the driveway waiting for the action and I was sitting on the ground trying to get a steady shot in the dim light. They lit the fireworks and one of them came shooting towards all of us. People scattered and I couldn't move fast enough and a flaming piece flew and caught my backside and burned a hole clear through my pants and my skin! It hurt like the DICKENS!! Apparently one of the fireworks was loaded upside down and became a bomb! My rear is pretty tender but nothing life threatening. I'm just glad no one else..especially the kids got hurt!
We like to ring in the New Year with a BANG!!!!! This one will go down in history for sure!