Alayna has been attending tons of Clinics and Camps this summer for volleyball. And it's just in her nature to make friends everywhere she goes. Even if she doesn't know anyone there she leaves with at least one friend! 🙂
She made a friend at Court One, her name is Audra. She plays for another Club called Club One. They are on their Club One Platinum National Team. Their club was putting on a 4 on 4 tournament and they didn't have a setter for their group and asked Alayna to join them.
Of course Alayna jumped at the chance to play!
Abby, Alayna, Audra, and Alex
They signed up and gave their team name as The 4 Amigos. Jared said they should have been
The 4 A-migos! LOL!
Alayna was the only one who wasn't on their Club team. She easily fit right in and played really well with them! She wasn't sure at first how well she'd do since they had all played on a higher ranking team than she did last year. But she looked AWESOME and the parents and Club
Jared kept sending me the updated scores. 🙂 He's a "little" obsessed with watching Alayna play. He also "might" be verging on the "weird" dad title or the equivalent to what a "stage mom" would be. LOL! He just really loves to watch her and he gets super excited! He's not in anyone's face or anything he's just a good dad who is really involved. <3 We just like to tease him about it. 😛
So throughout the tournament these were his texts:
Win. 23-9
Win. 26-10
Win. 16-15
First game of the match is a loss 12-15
Win 15-13
Came back with a vengeance in game 3 15-1, to win the match!
Game 1 win 15-9
And a loss 6-15. 2nd Place!
Just sucks cuz they dominated all day and d then lost to someone they beat.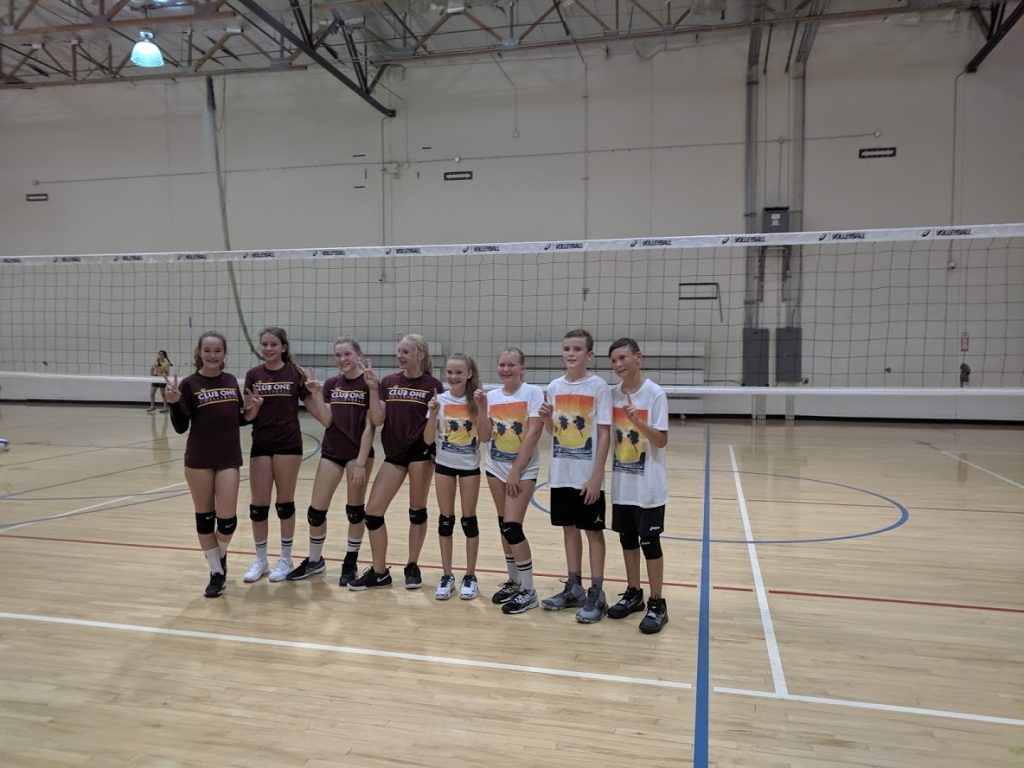 They were bummed but honestly it wasn't really fairly matched. The other team had two boys and there is a reason at this age they don't play co-ed teams anymore. I'm really proud of them!
Way to go 4 Amigos!