We had Stake Conference over the weekend. Our Stake Presidency was released and a new Presidency was called. President Layton has been a WONDERFUL Stake President and has been working so closely with Walker getting him ready to leave. But one thing about the church is that change is the constant. So we embrace it and sustain our new leaders.
Our new President is Jared Everton
1st Counselor, JJ Martinez – current bishop in Ashland Ranch
2nd Counselor, Paul Cardon- current bishop in Vintage Ranch
Pres. Everton will be the one to set Walker apart as a Missionary before he leaves.
Stake Conference can be a little hard to sit through and even though Walker is almost 19, when he gets around Alayna (who's 12) they both act 12! LOL!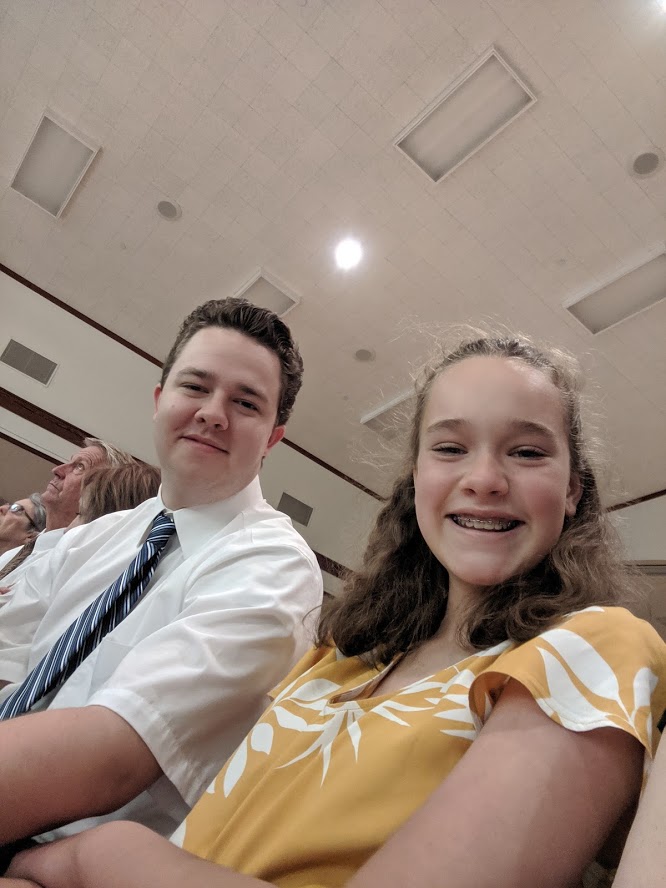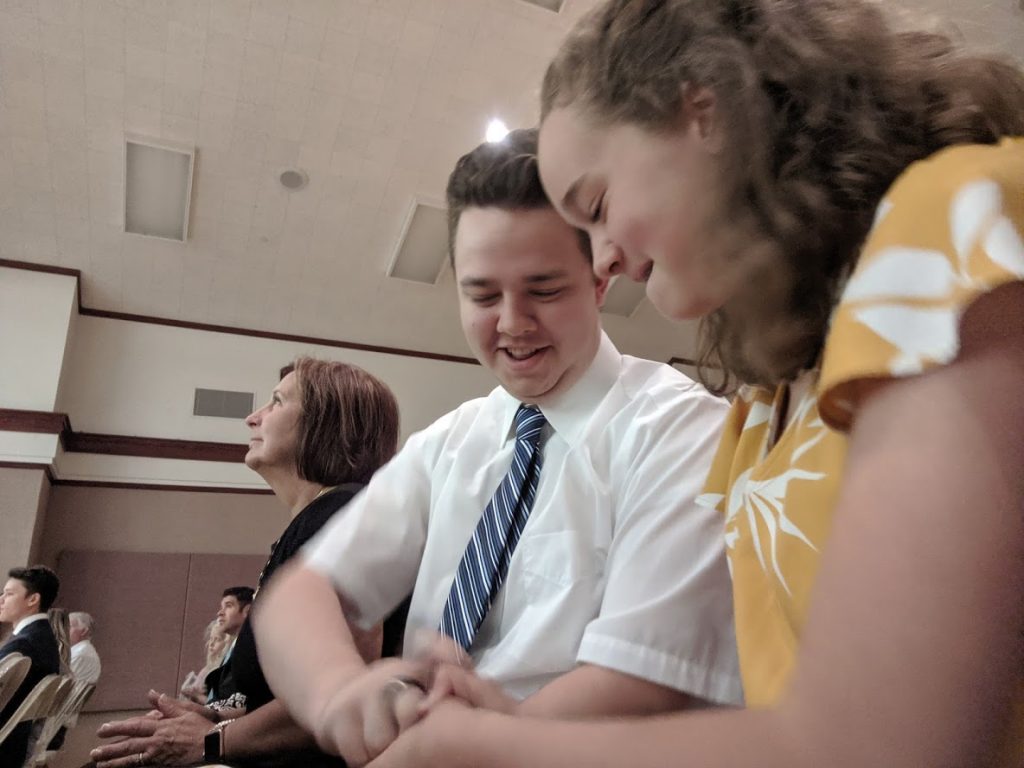 I have no idea what game they were playing but that woman was cracking up next to them almost the entire conference. Thankfully she was amused and not annoyed! Haha! 😛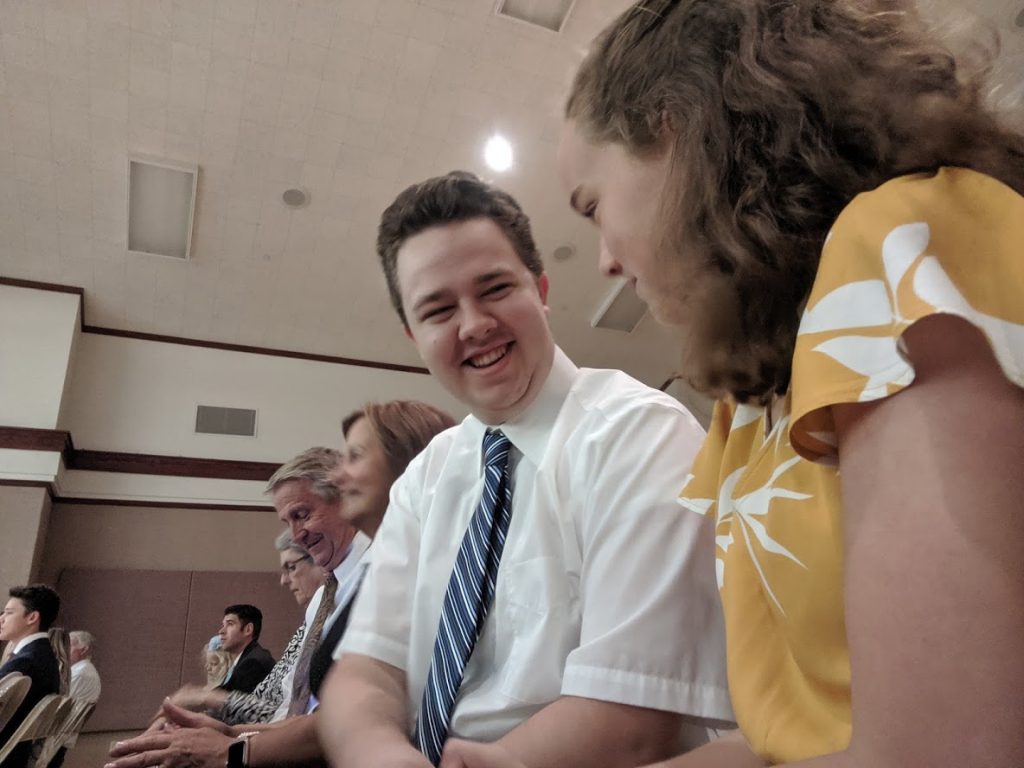 But honestly I'm so grateful my kids get along so well and love goofing around with each other. We're going to miss that boy!