Our Ward has the best Primary Chorister! Brother Richins makes the kids Sunday every week! He comes up with the craziest, wildest, and most fun ways to teach!
Yesterday was no exception! He made these cute cut out posters and helped the kids learn how to say "Thank You" in several different languages!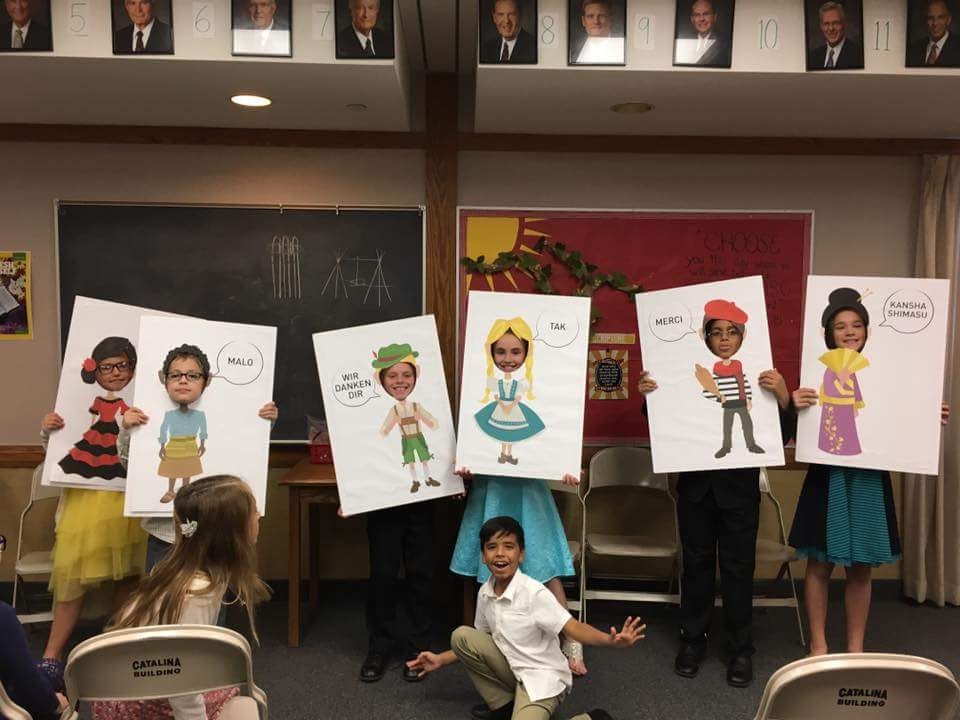 Alayna is on the far right.
Alayna came home practicing all the new ways to say thank you! I'm so grateful for leader who put in so much time and effort to teach my kids! She will remember this lesson for a long time! Thank you Bro. Richins!