7th grade has not been kind to Eli. 🙁 He's been battling his chronic IBS and he's missed so much school, scouts, and church activities because of it, it's really becoming a BUMMER!
Over the weekend he and Alayna went to Grandma & pa Morrison's and they took them roller skating. He was being an awesome brother and was skating next to Alayna and she fell. When she went down he tripped over her and he fell and twisted his ankle.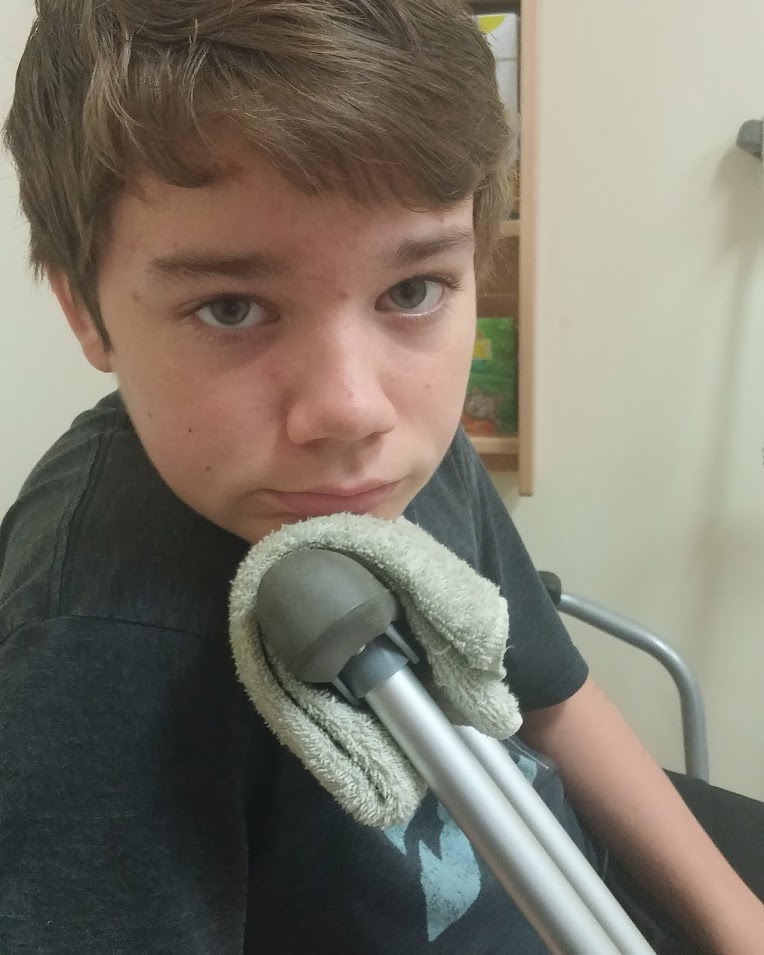 So we went to get it checked out and it was confirmed he sprained it. He needs to stay off of it and use crutches until it heals. Poor kid! 🙁
Not only is he dealing with a bad ankle, his stomach pain has been through the roof the past 2 weeks. He's been out of school the entire time. This week is also finals week. I had to take him in to at least finish those. We had to make arrangements to take them in the office so he could be near the nurse's office in case he needed her facilities and he just couldn't get around very well being on crutches too.
The school has been hit and miss as far as helping us with his condition this year. The front office receptionist needs to find another job. She is awful!!!! It took everything in me that day to not reach across the desk and strangle her!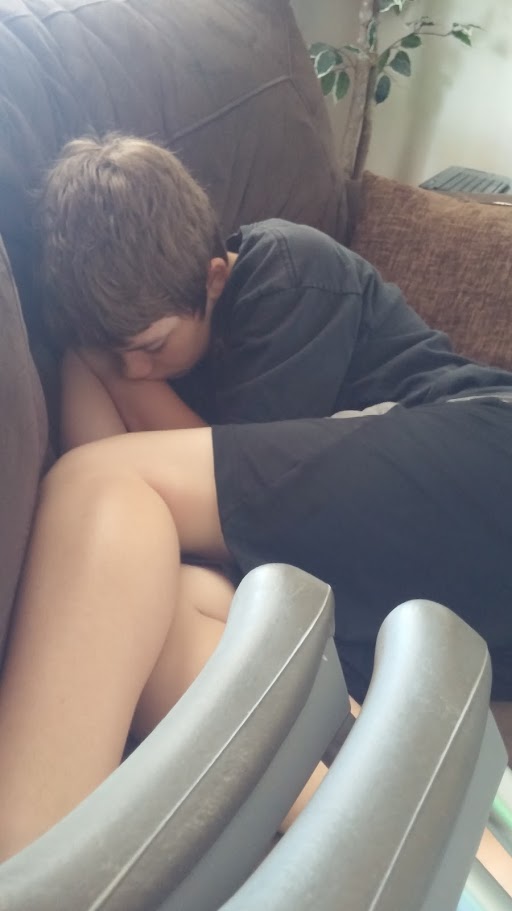 We got home later that morning and Eli crashed for several hours on the couch. I think the stress of his ankle, finals, and everything just has taken a toll on him. 🙁
That night he was in excruciating pain. He was in agony. His stomach pain was so severe. I was considering taking him to the hospital but I felt prompted to tell Jared we needed to get him a Priesthood blessing. We called our friend Chris to come over to help administer a blessing. He is such a great friend!
The blessing assured him that he would be better soon and that his Savior loves him and knows what he's going through. I won't go into too much more detail about what was said since blessings are sacred and personal. But it was lovely.
That night he finally was able to sleep all night with out pain. He was pain free all day the next day too. His mood was up and the color in his face was much better. The Priesthood is an amazing gift!!! I'm so thankful for worthy Priesthood holders in my life!!
We are hoping Eli will be able to go to school on Thursday. It's the last day of school and he has his Golden Scholar Award Ceremony. We are so close with putting this school year behind us!!!