Just because you're sick doesn't mean you get to get off the hook for school projects. Eli had a Shark Tank project he had to complete for Language. He had to come up with an original idea for an invention, make it, and market it.
Oh…and we found out the night it was due!!!! Ya…gotta love that!
He came up with the "Hiker Helper". It's an all in one device that cools you down with it's built in fan and mister bottle, holds your ID and money, built in headphones to plug in your favorite tunes, an arm strap for your cell phone, reflective material to help others see you better, a light to help you even when it's dark, and it floats!!!
Here are a few pics that he used for his advertisement! 😛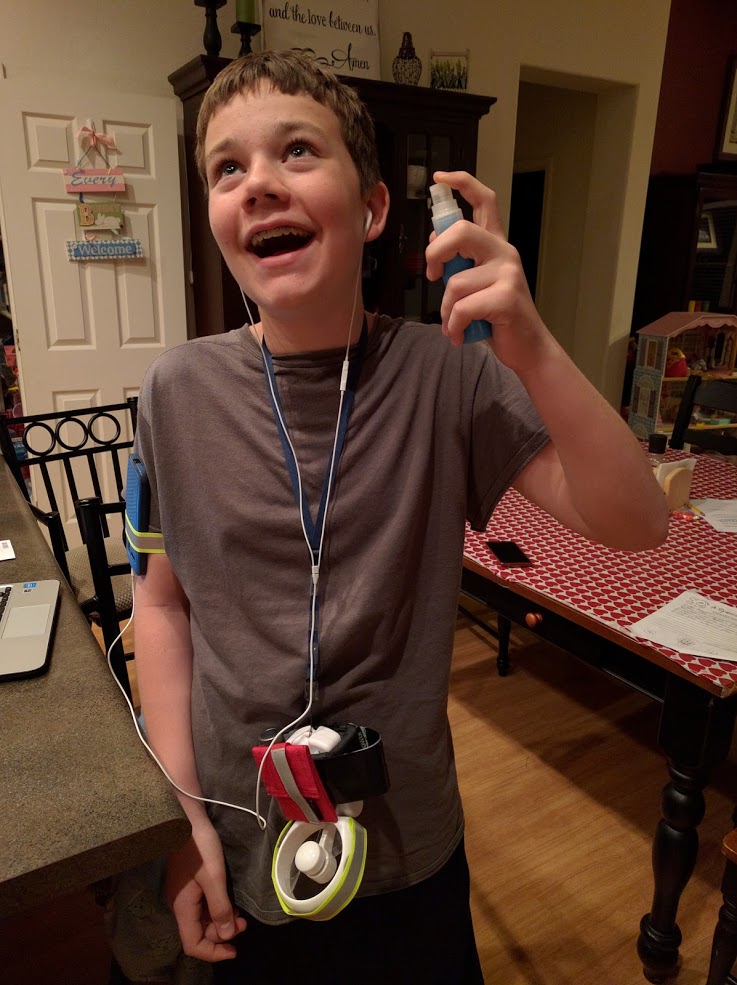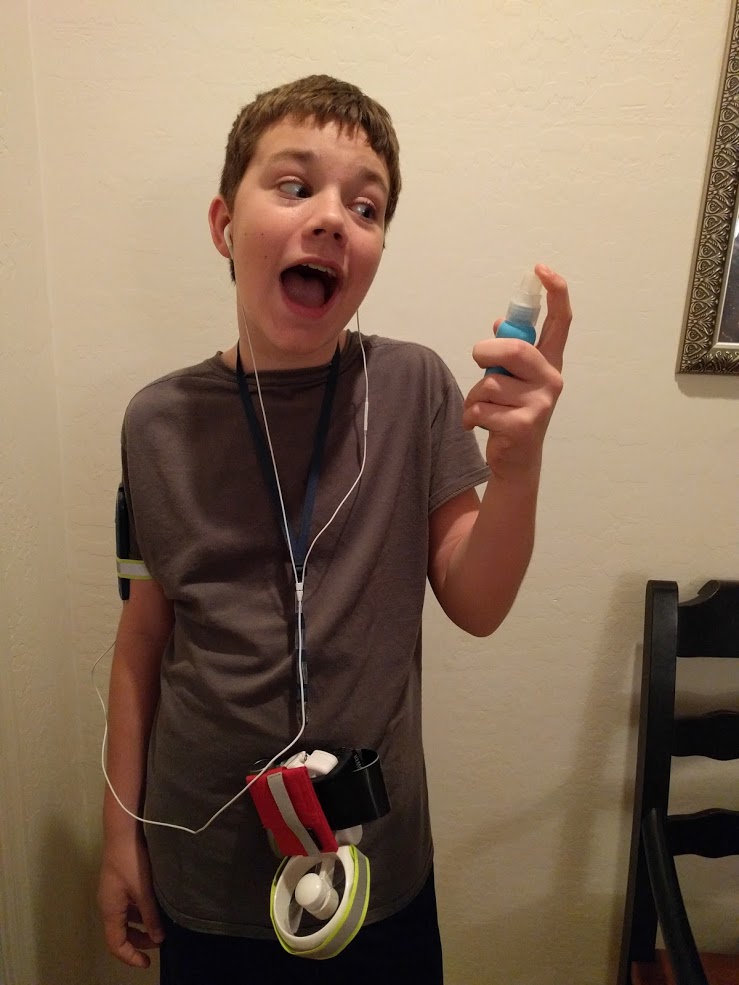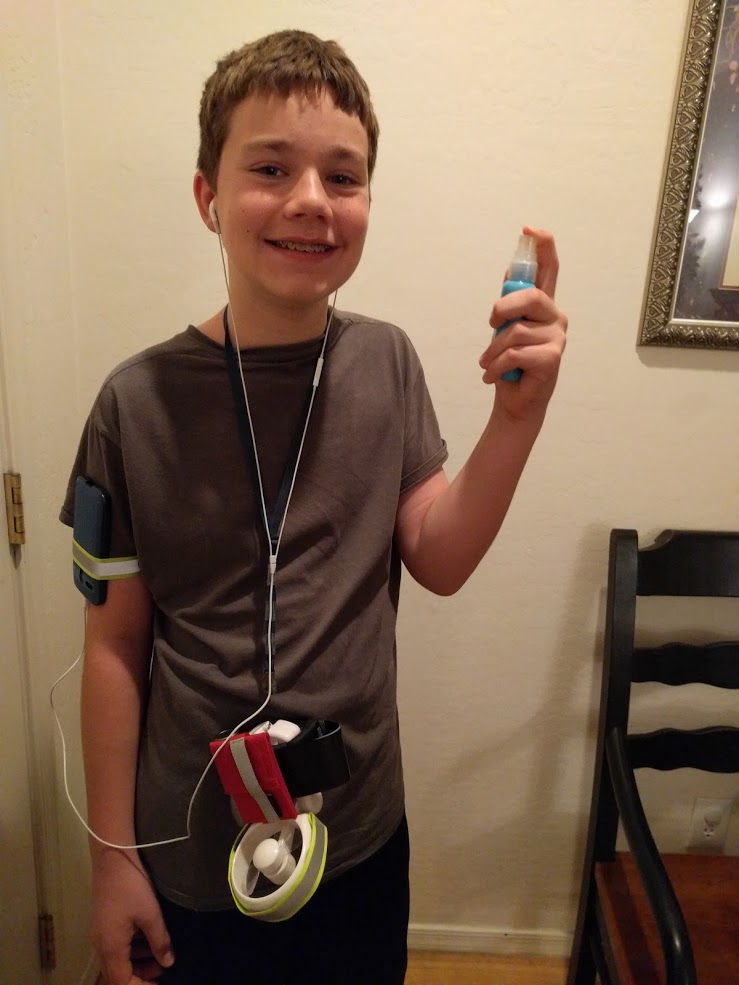 It ended up turning out pretty great. He was able to submit it in time and do a video of his presentation that he uploaded to youtube. Technology is super helpful sometimes! 😛
Another project in the books!!!
Update: We just got his grade back. He got an A+!!! Woohoo!!!