Now that Walker passed his permit test he's legal to drive on the open road!!!
He's driven me around the church parking lot and our neighborhood but this was his 1st time going over 20 mph. LOL!!
I needed to get water on Saturday so he drove us down to Water 'n Ice on the corner. I have to admit I was a little nervous…so was he…but he did great!!!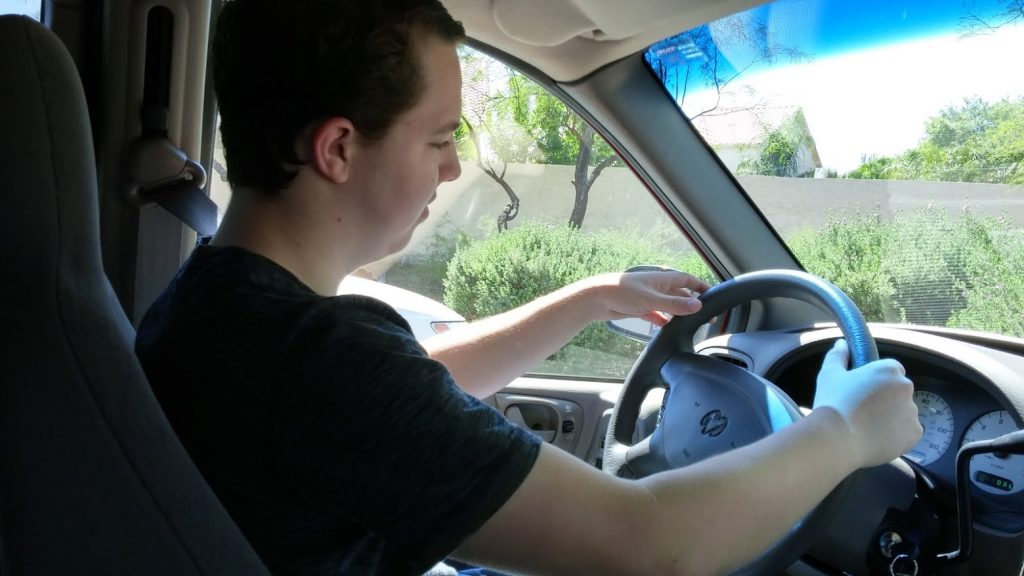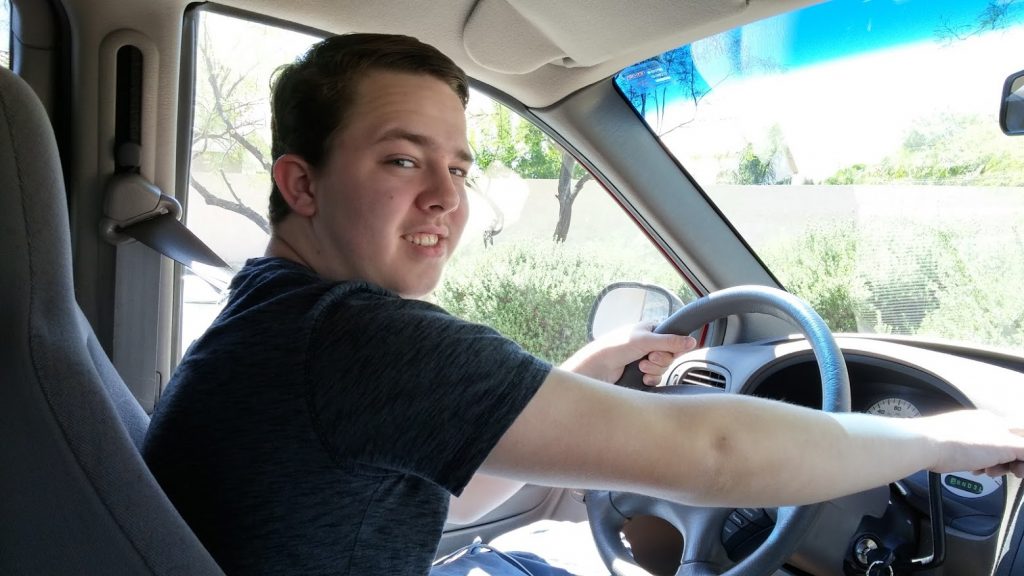 We ran our errand and made it home safe and sound!
Yesterday he drove the whole family over to my Mom and Dad's in northeast Mesa which is about 12 miles. It was a good long stretch of time for him. I think that's the best way for him to learn.
It just takes time behind the wheel so he can get a real good feel for everything and get more comfortable with it. Exciting times!!!!