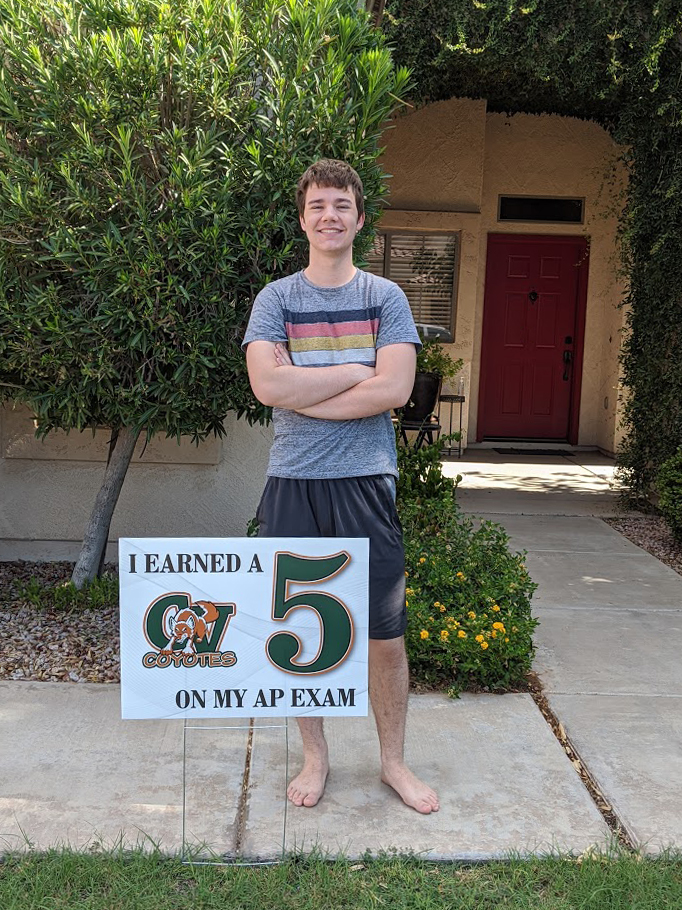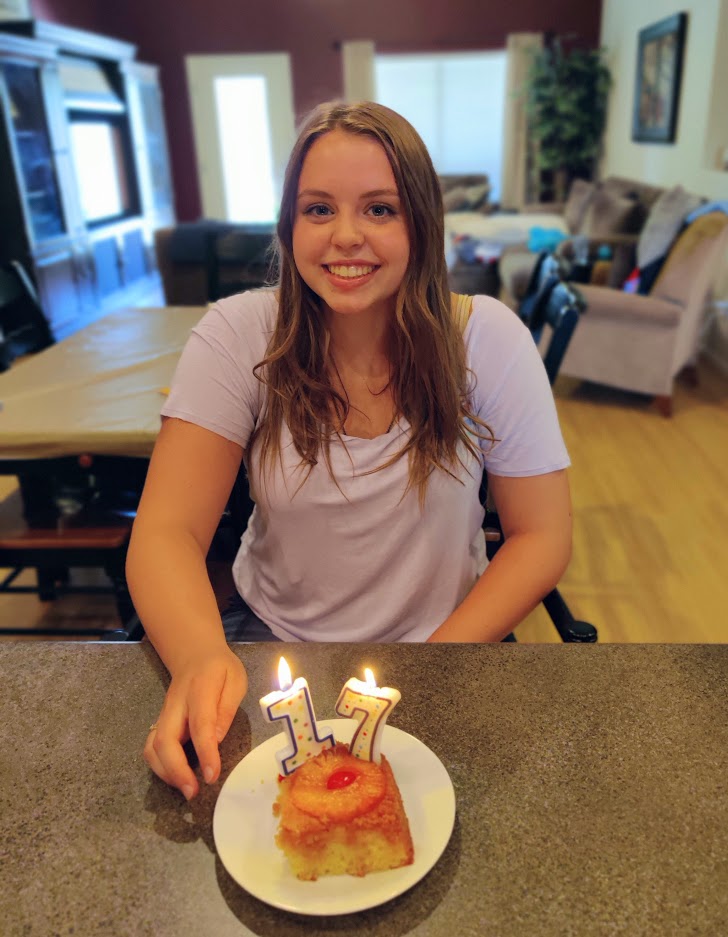 Eli's girlfriend, Brynne, celebrated her 17th Birthday on the 17th! We feel like she's part of the family. They've been together since Jr. High and I was her Young Women's Leader for a couple of years. She's a great girl and we love her. It was fun to spoil her on her special day! <3
We woke up to this awesome surprise posted in our yard Friday morning! 💙 Eli got 5's on his History and Language AP Exams and a 3 on his AP Calculus! Proud Momma moment! 👏👊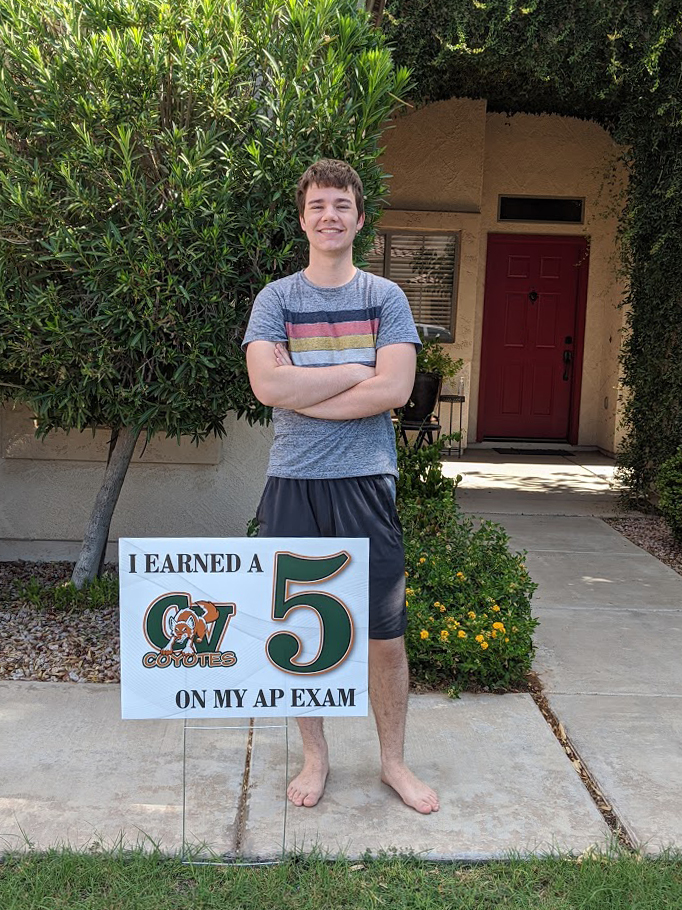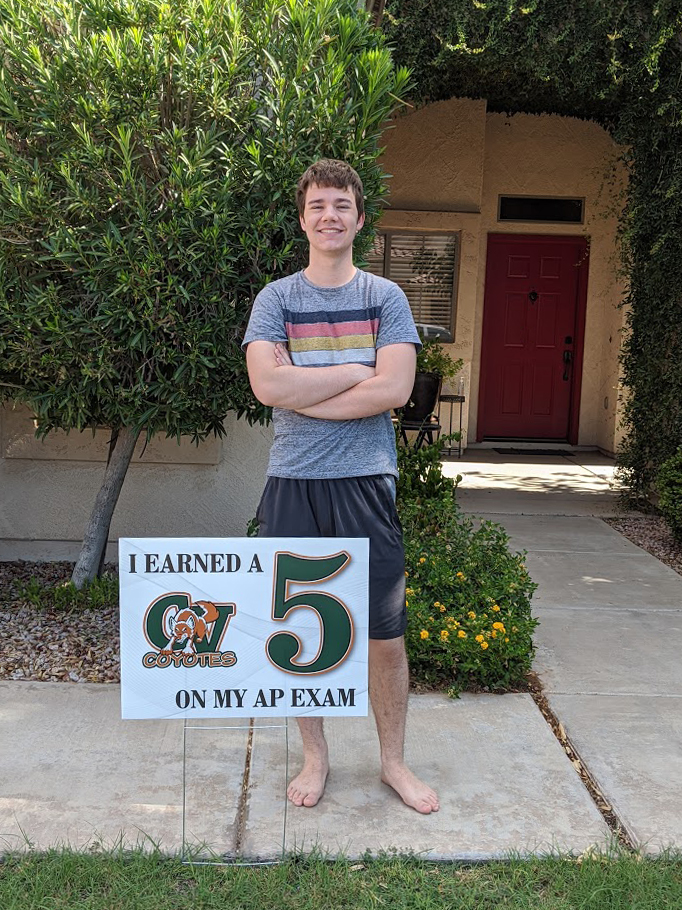 It's pretty difficult to get 5's. A good friend of ours is a retired teacher and he commented, "I taught Senior AP English for several years, so I know what is involved to get such a score and then to get 2 such scores is beyond impressive. Hats off, you have earned a high degree of respect."
Eli is a smart kid! He has a real gift for writing and persuasive arguments. His mind is always going a 100 miles a minute. Always thinking, always problem solving. It's hard for him to sit and be still. I think he's honed in on productive ways to manage it and turn it for his benefit. But I'm often surprised at how quick he is and how he's always observing what's going on around him. He's always assessing and thinking about responses and trouble-shooting. I know he's going to go far in life.
Saturday we FINALLY had a Monsoon roll through!!! It was magical! It was the first rain we have had in over 100 days. Plus, the monsoon brought down the temperature a little bit and the high only got to just over 100. This week, the temperature will get back above 110 degrees every day.
Arizona hands down, has the most beautiful sunsets and storms! The panoramic picture above was taken by someone here in Gilbert. I love she captured the red, white, and blue!
We couldn't stop taking pictures either! LOL!
Alayna and I were home alone watching musicals together (Grease & Westside Story) when we heard the thunder and rain! We ran outside as fast as we could. I know we must seem silly reacting like this over a little water. But in the desert, it just doesn't come that often. We celebrate it when it comes! LOL!