For our family Valentine's we decided to take the kids out to a new fondue place called Everyone Loves Fondue. It's a quick service type place and you can choose what cheeses you like, and what you want to dip. They also have different chocolate dips and sweet things to dip in them as well.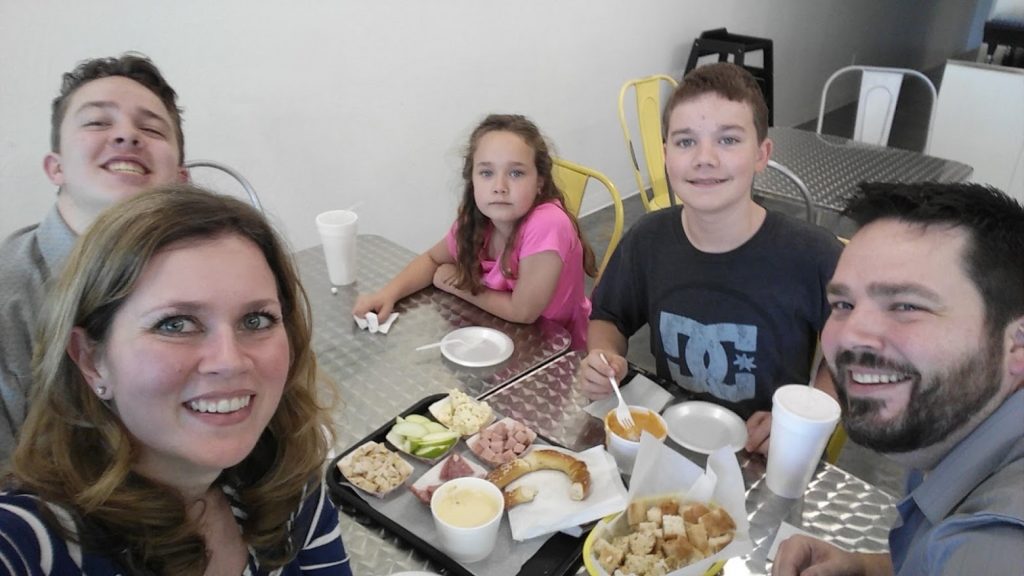 Alayna doesn't look too happy but trust me she was thrilled to be there! 😛 It's just impossible to get everyone to cooperate all at the same time…LOL!
We stuffed ourselves silly!!!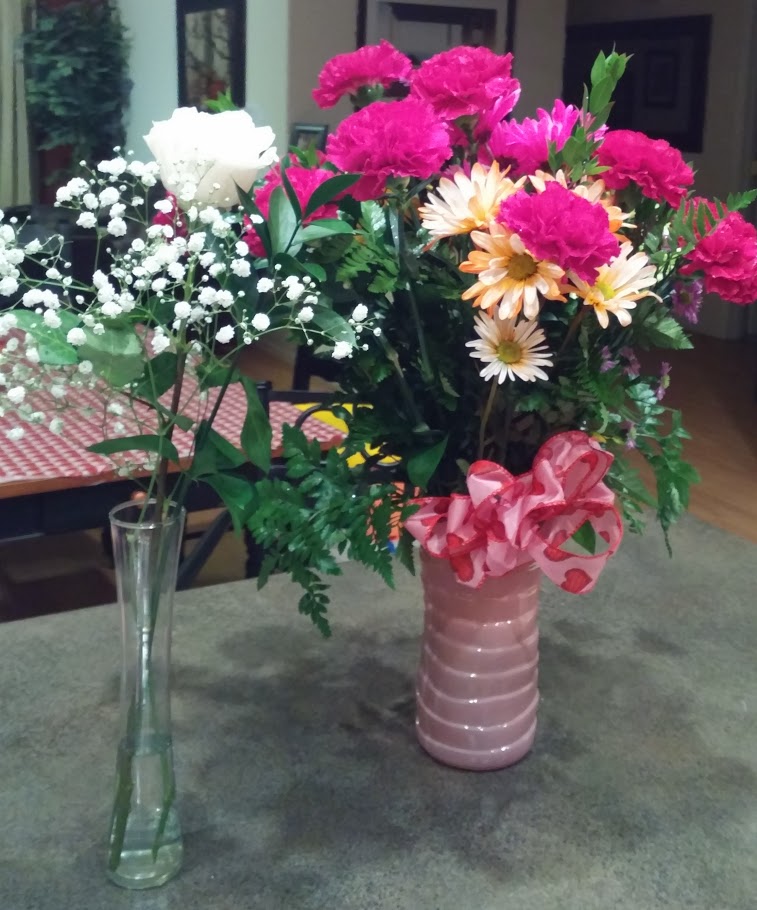 Jared was so thoughtful and got me a bouquet of flowers and even got Alayna a rose! 🙂 They were beautiful. I wasn't feel well at all over Valentine's. I had the flu of the century…it was pretty bad. But he really took care of me and made sure I knew he thought of me.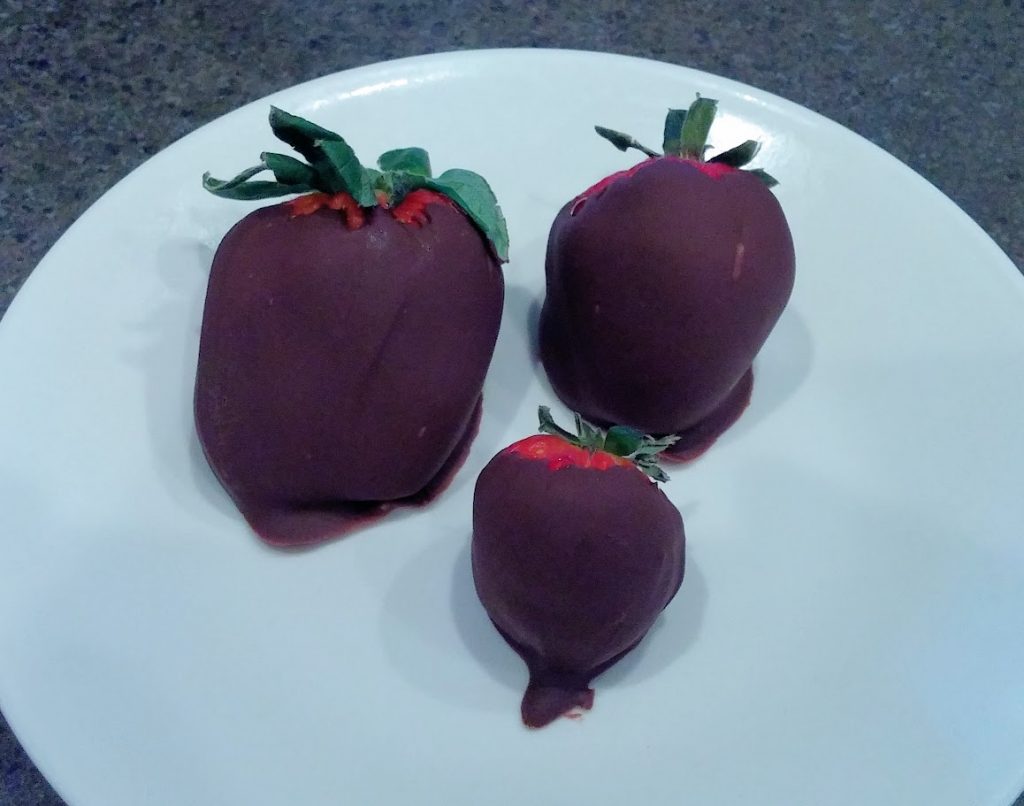 And it's just not Valentine's unless we have our chocolate covered strawberries!!! YUM!!!!!
We had a nice weekend. So thankful for my sweet family. They are my loves!!!!