Mommy Daughter Makeovers!
Yesterday after church Alayna asked if we could do makeovers…. How can a mom say no to that sweet face?
I know I couldn't so we got right to work! She gave me about 4 different looks. This was the only one I thought to take a picture of unfortunately. I had some pretty sweet color pallets happening too. You really missed out! 😛
Don't you love the hair? Love it!!!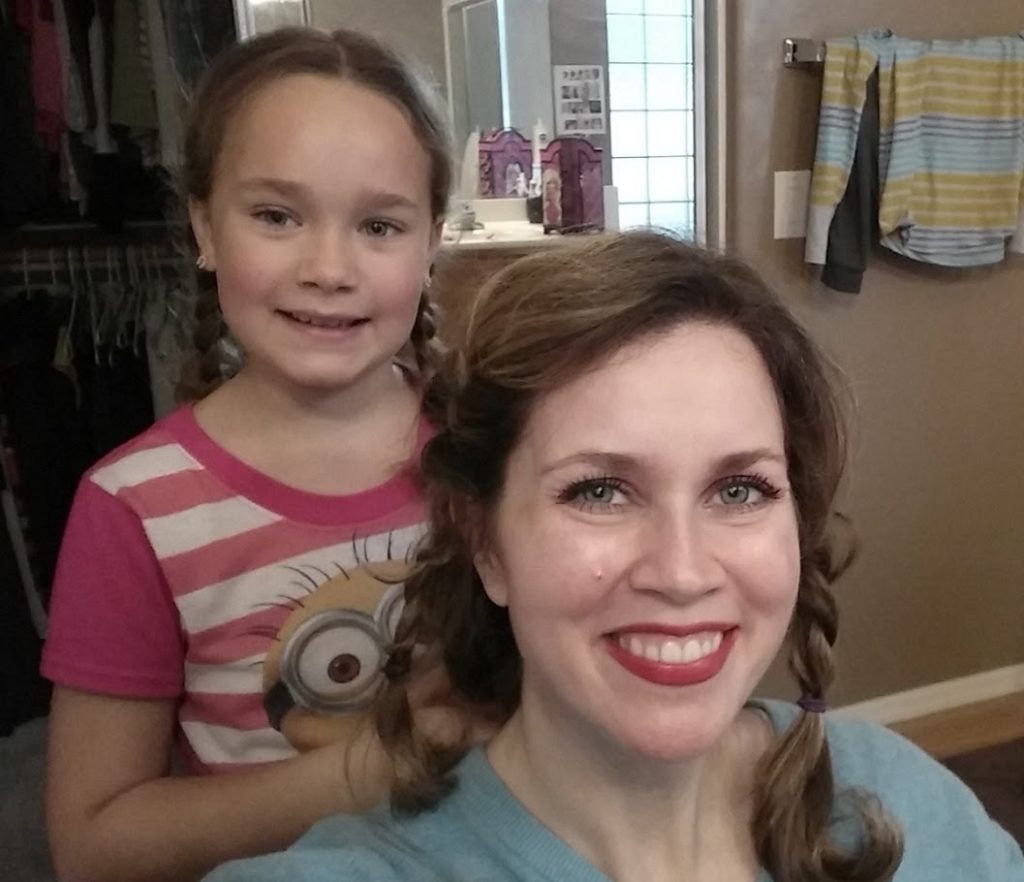 By the way please ignore my crazy cluttered bathroom! LOL!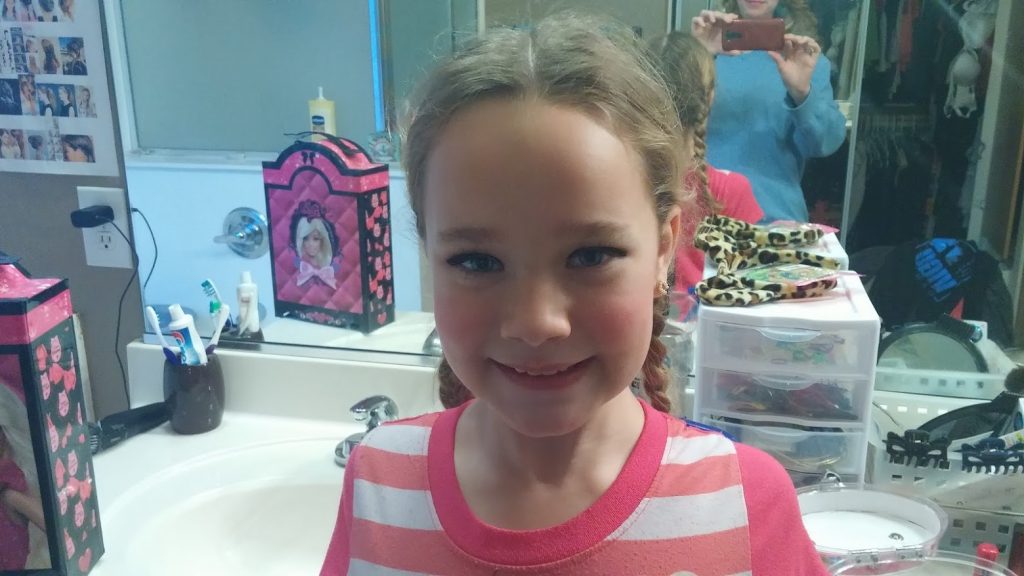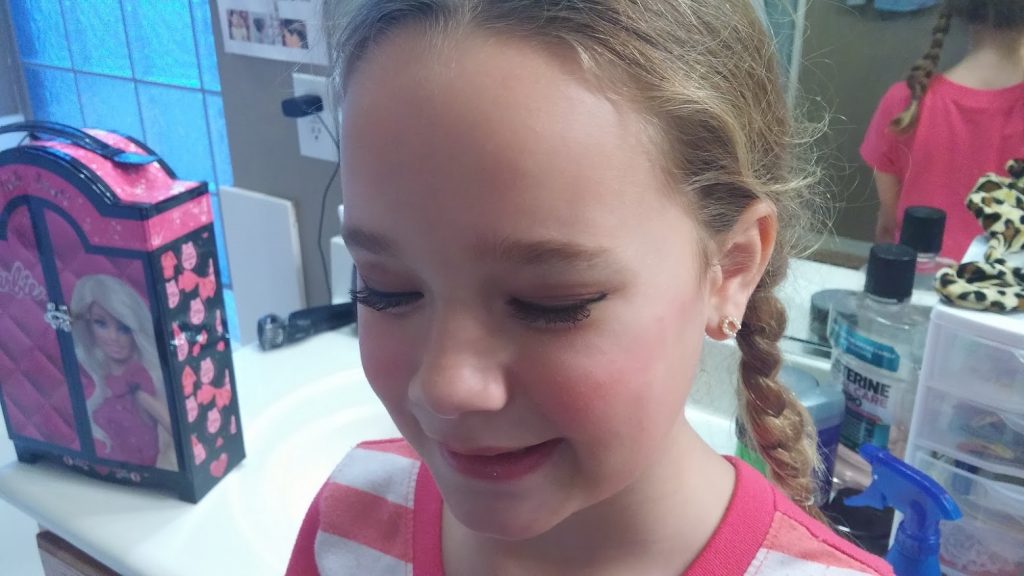 Look at those lashes!!! Every girls dream! Watch out Jared….those boys are going to be beating our door down! 😛
We played for a few hours trying different styles, colors and tools to see what it would look like. It was so much fun! We will definitely be doing this again soon!
Thanks for the makeover Alayna!