We took the family to see the new live action movie, "Cinderella". I have been anxiously waiting for it to be released. I was uncertain of what to expect since I didn't really care for "Maleficent".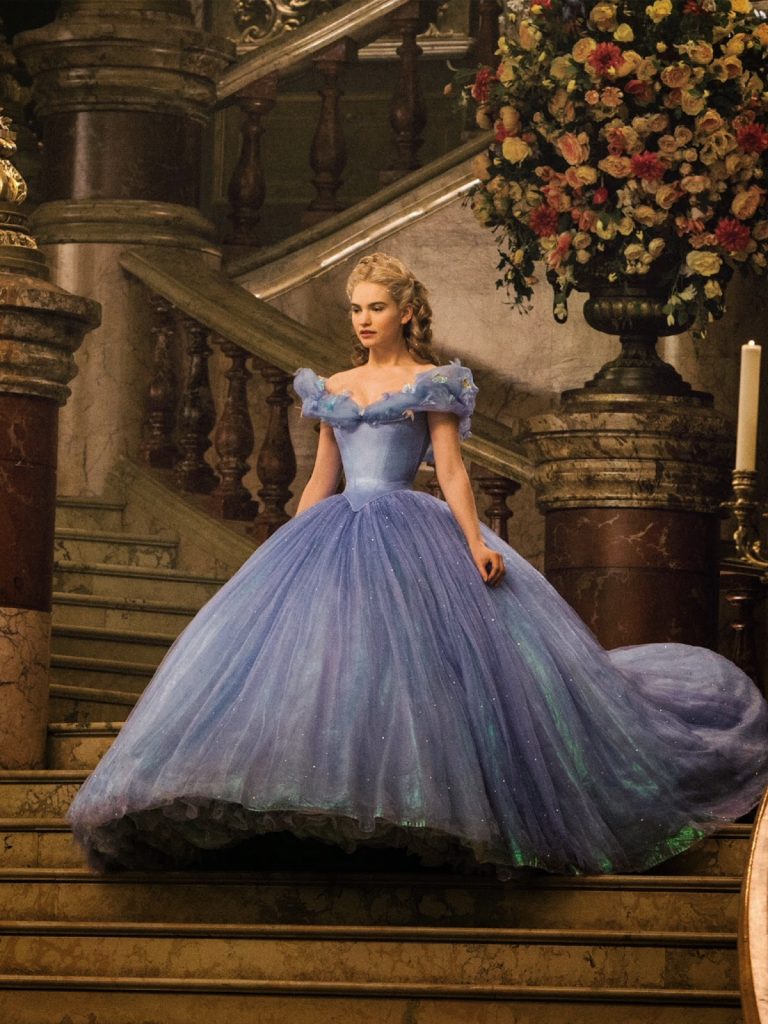 However, "Cinderella" did NOT disappoint! It was excellent! One of the best movies Disney has put out in a while! 😀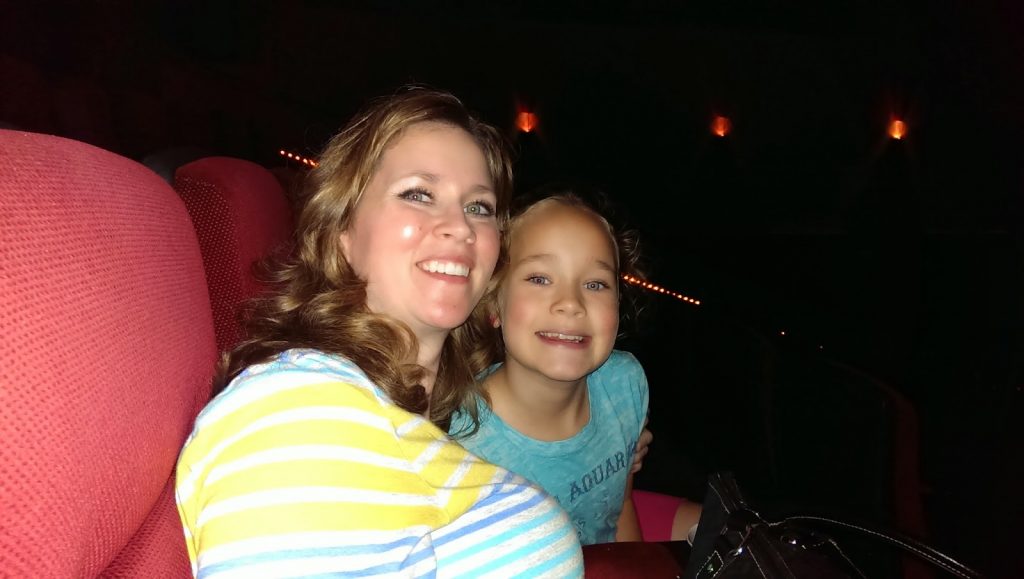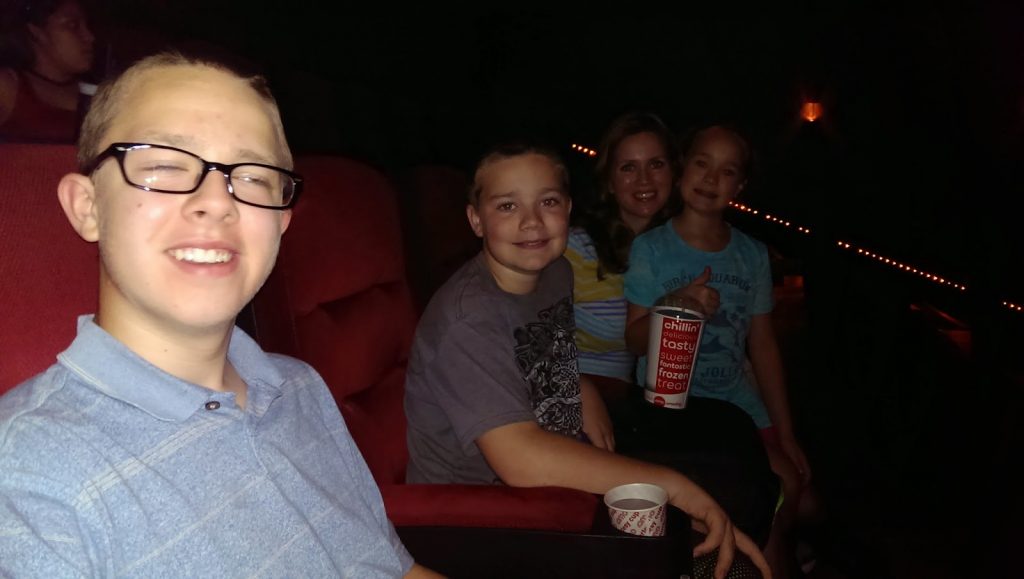 We tried to get some pics before the show started. That plan didn't work out so well..LOL! Oh well! 😛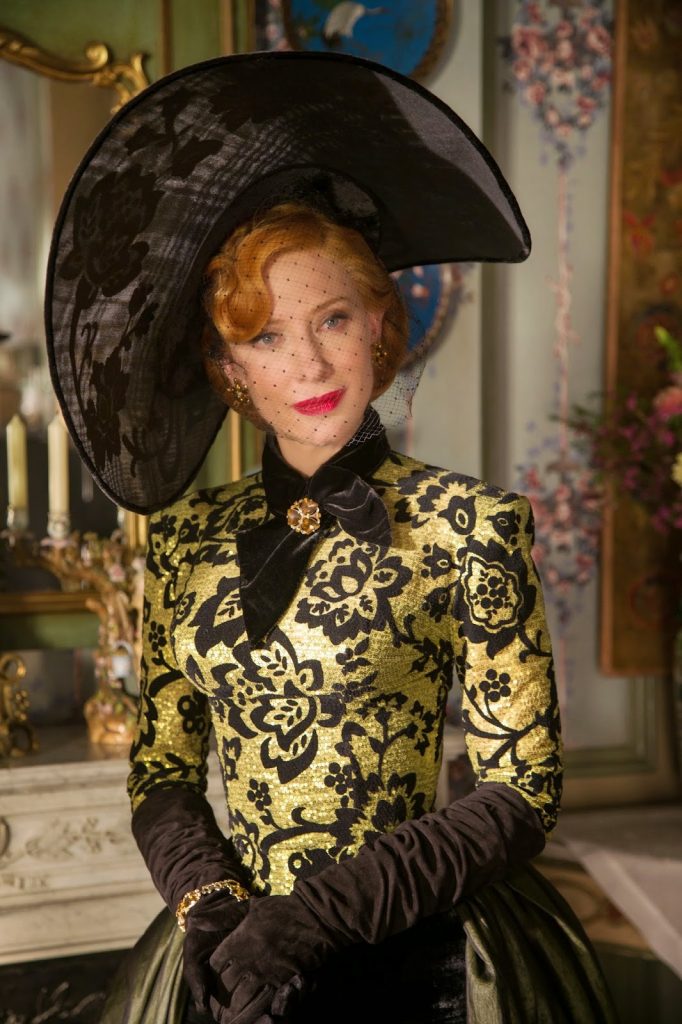 The Wicked Step-Mother (Cate Blanchett) was perfect. All of the costumes in the movie were gorgeous! When the Step-Mother got out of the carriage and walked into the house, Alayna said…"She's beautiful!"
She was every bit as beautiful as she was wicked! She played the role so well!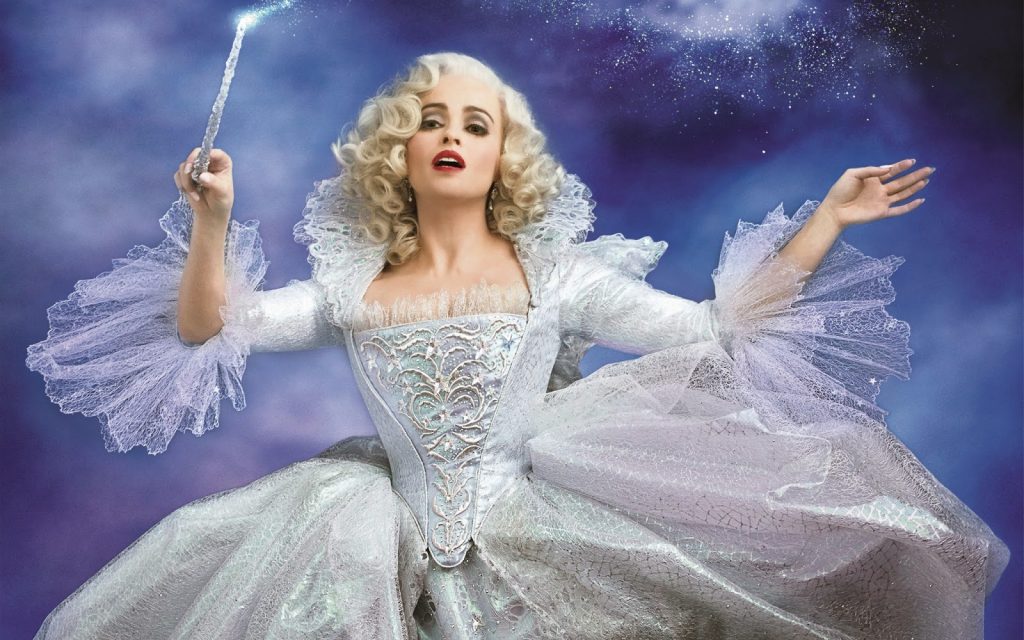 The Fairy Godmother wasn't the classic elderly woman portrayed in the animated feature, but she was great! She brought some light hearted humor to the movie, which was needed after the horrible scene between Cinderella, her Step Sisters and Mother. Her dress I read had thousands of LED lights on it powered with battery packs underneath. It was perfect!
They did such an outstanding job with the transformation scene and the Ball. Alayna was blown away….so was I! She said, ""Oh, she's beautiful!", "I have to have that dress!", "Those shoes are amazing!" LOL!! It was awesome! 😛
I'll admit I choked back tears several times through out the movie. Some of the scenes were so heart felt and gave a great message about family, kindness, and courage. I won't spoil it for anyone who hasn't seen it by giving too many details. 🙂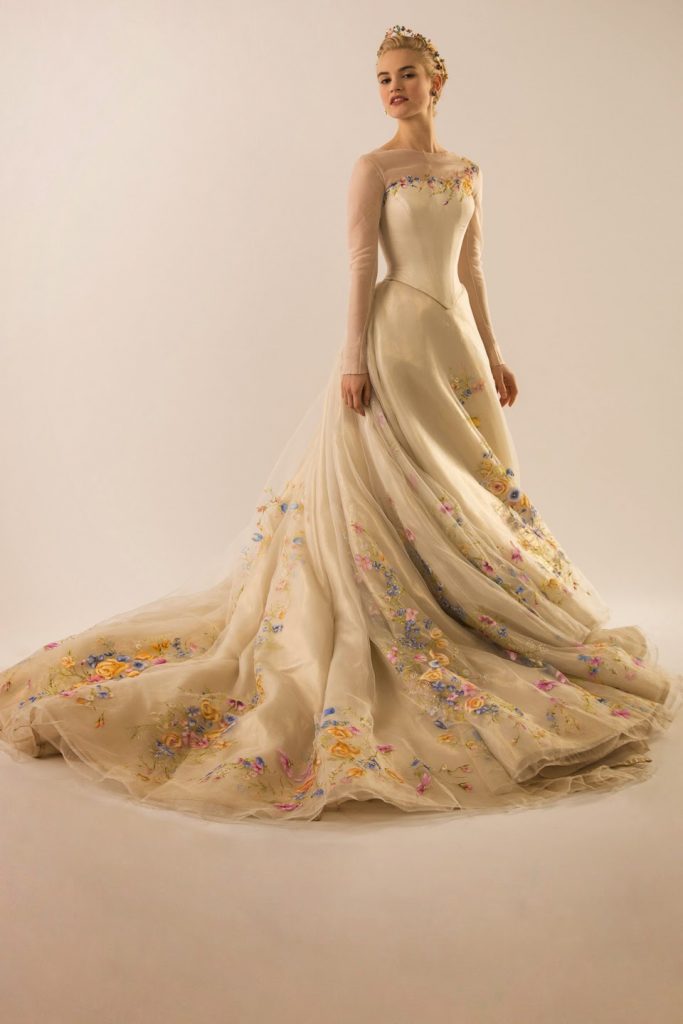 Jared loved the movie too. In fact, he loved the wedding dress. 😛 It was quite stunning I must agree! 🙂
We had a great time as a family. It's so nice to take the whole family to a film and not have to worry about covering anyone's eyes, or worrying about the language. Good job Disney for doing a well loved Classic justice!!!!