Eli & Walker had their Court of Honor tonight. Unfortunately we forgot to take pics at the meeting. Darn it!
Eli has been working hard and earned 10 new merit badges!!!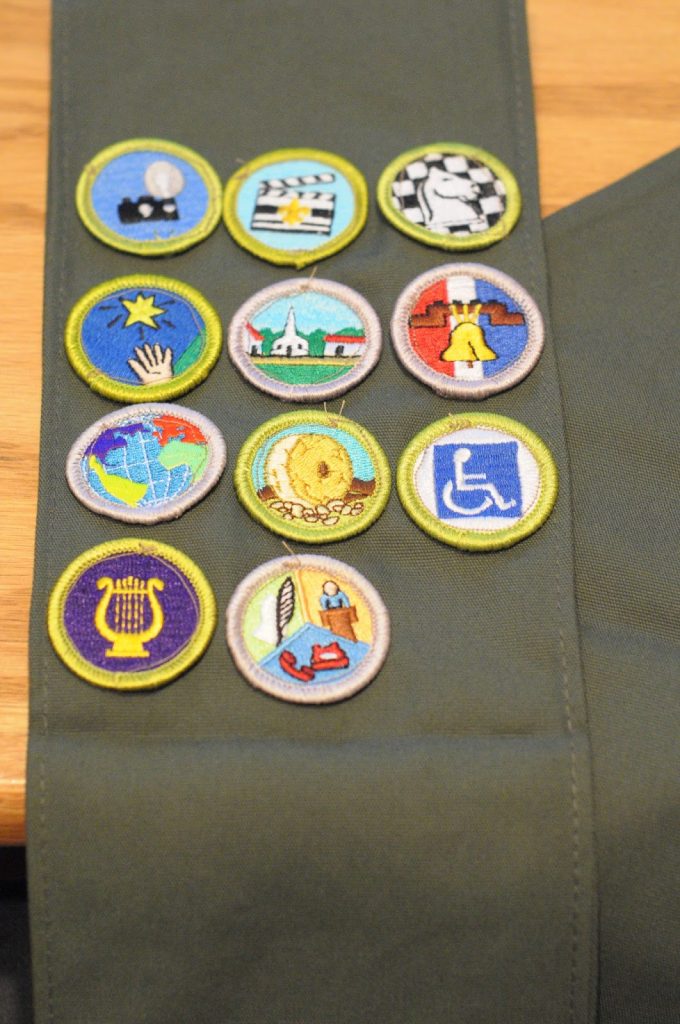 He had the photography & cinema one already. All the rest are new and there is actually one missing…the computer merit badge. Apparently they are discontinuing that badge, but the boys that have earned it prior to their announcement will still receive it, they just didn't have any left in stock and they will have to order it. 🙂
Walker earned a really cool award as well.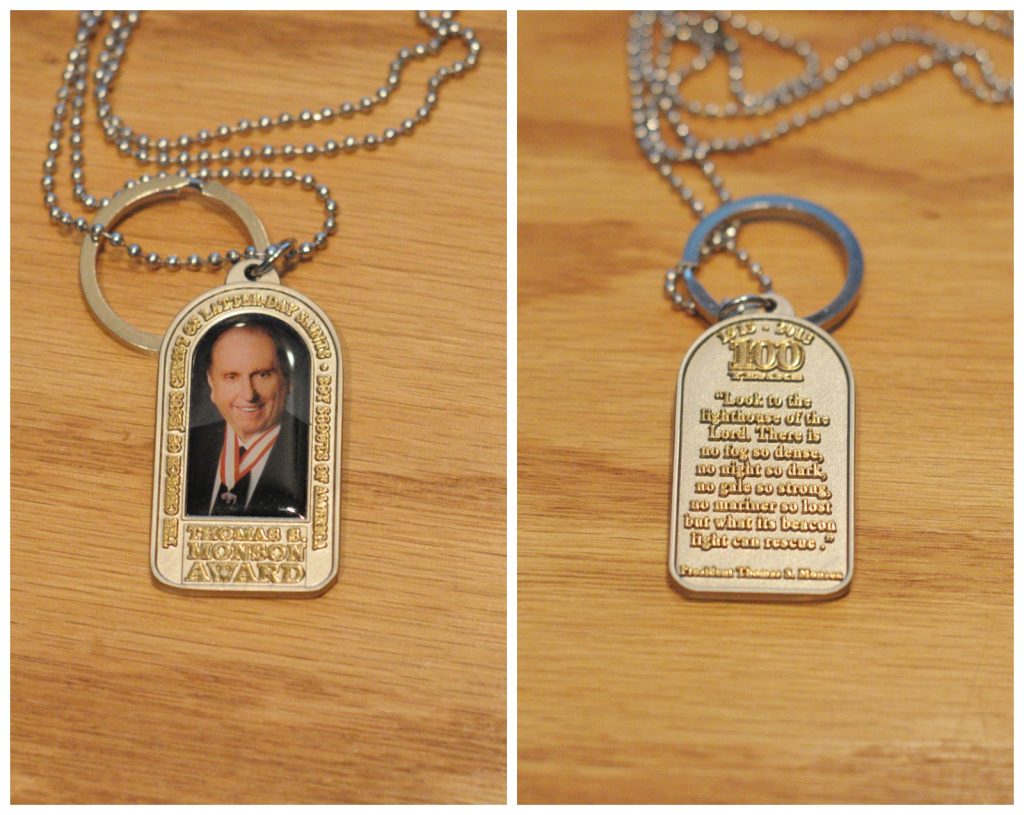 The Thomas S. Monson Award. It is an award they did in celebration of the 100 year anniversary of Scouting in the LDS Church. There were specific dates you had to complete everything by and once they ran out of awards that was it! They are no longer available.
So proud of my boys and that they continue to work hard in Boy Scouts!!! Way to go guys!