We had Eli's friend bday party today! He really wanted to a swim party and it was still a little chilly last month. He decided he'd wait another month for it to warm up and have all of his buddies over. He said it was definitely worth the wait!!! The pool was a BEAUTIFUL 84 degrees, it was the hottest day of the year so far, and he reported it was his 'best birthday party ever'!!! 😀 Success!!!
This is what boys do…they swarm around video games…LOL! 😛 All you see is back of heads….Once lured with treats, they realized there is a big world "outside"…Hehehe!! 🙂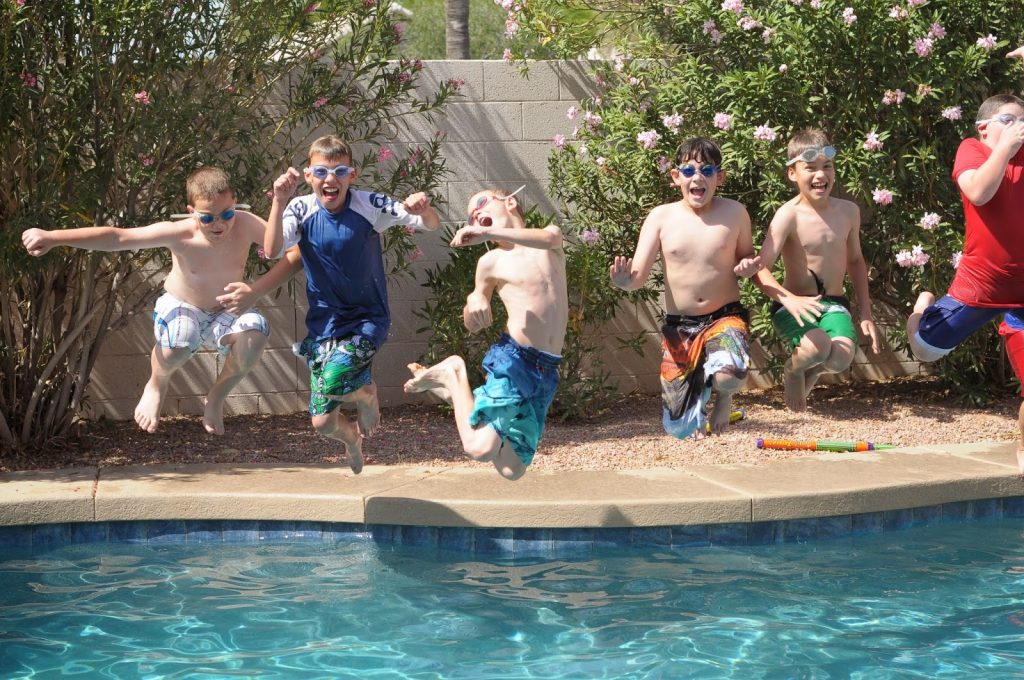 Eli and his buddies had a great time. There were moments you would have thought we were having a Rave it was so crazy over here!!! But I love hosting parties for him because he is a real take charge kinda guy and he does so much to help coordinate and run the show! Every mom's dream come true!!!
Love you Eli!!! Happy Belated Bday! 😀