Walker's 6th Grade Graduation!
It's been an exciting 7 years at Settler's Point Elementary School and today it all came to an end for one Mr. Walker Samuel Kitch!

The Invitation..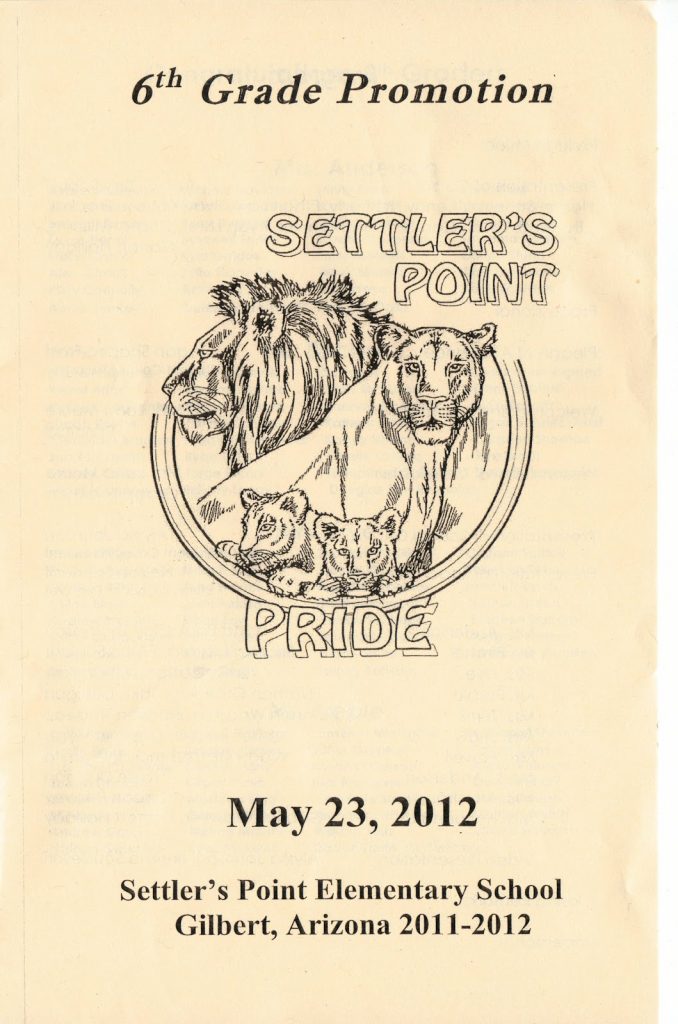 The Program…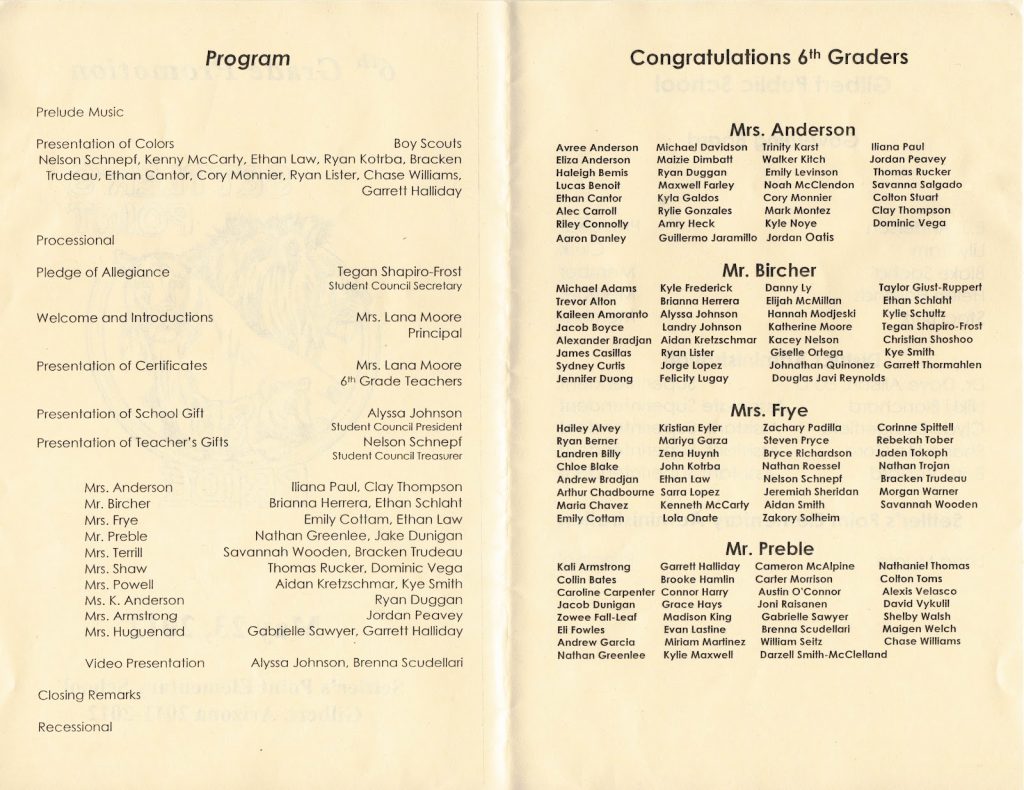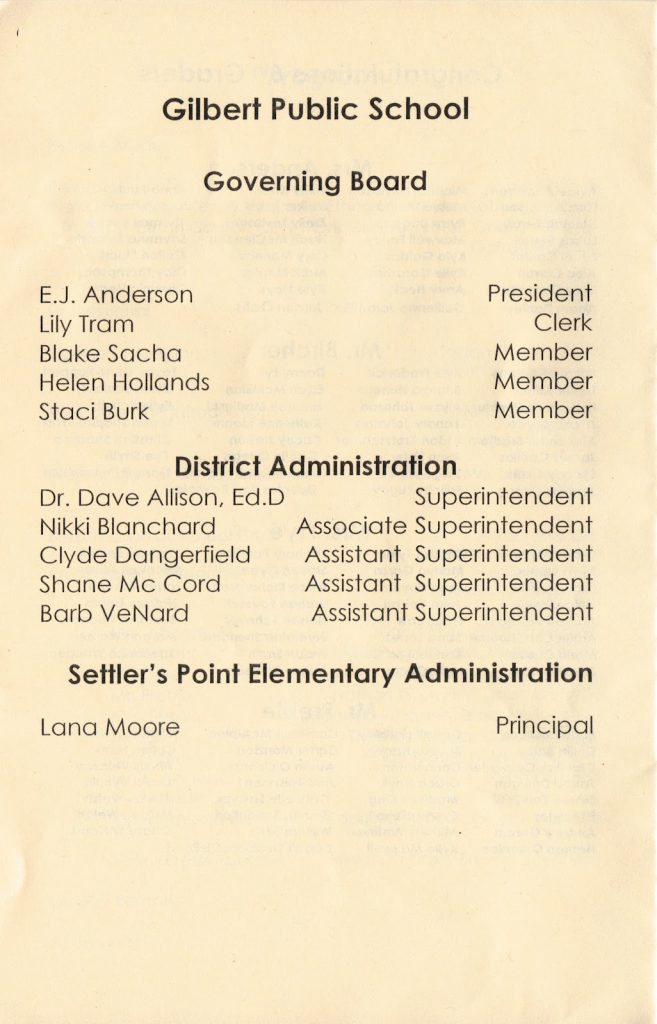 All of the 6th Grade Parents, family, and friends piled into the Cafeteria and anxiously waited….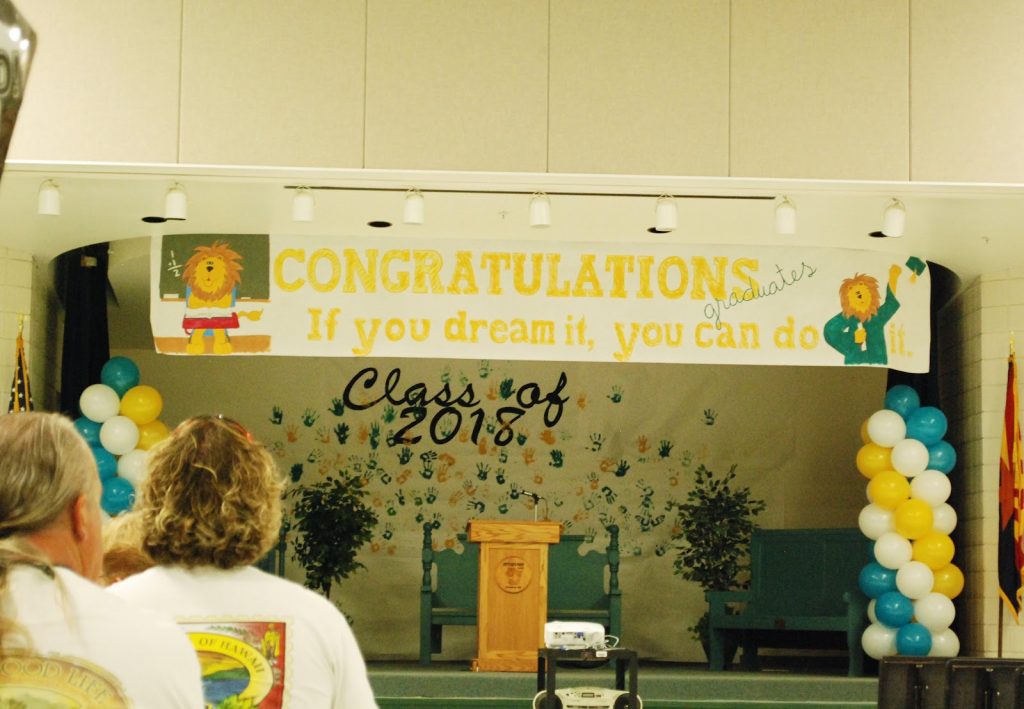 Class of 2018! The year they will graduate High School!
We were all on pins and needles waiting for the ceremony to begin! As I sat there the memories over the years just rushed into my mind and I thought about how much he has grown. Those years in Elementary School really shape them as a student. I thought about his first day of school, as I walked him up to the playground to meet his teacher. It is the first experience he had leaving Mom and Dad. It's scary and exciting all at the same time. Tears were shed by parents but not
necessarily
child, 🙂 and then the rest is history!
Walker has always LOVED learning. He has that God given gift of retaining everything he's taught, reads, and hears. He's been a straight 'A' student since Kinder! He amazes me daily with facts and information he's learned! He never seems to satisfy his hunger for learning! He's a genuinely kind, caring and compassionate young man as well. Every teacher has told us what a joy he is to have in the classroom. Walker is funny and outgoing and loves to make others laugh. He always puts others first and would do anything for his friends! I am one PROUD Momma! 🙂
OK..I'll try to stop gushing…:P
The waiting was finally over and the ceremony began.
Mrs. Anderson, his 6th grade teacher, did the honors of presenting his class with their diplomas. His name was called, "Walker Kitch!" It is official!
What a handsome guy!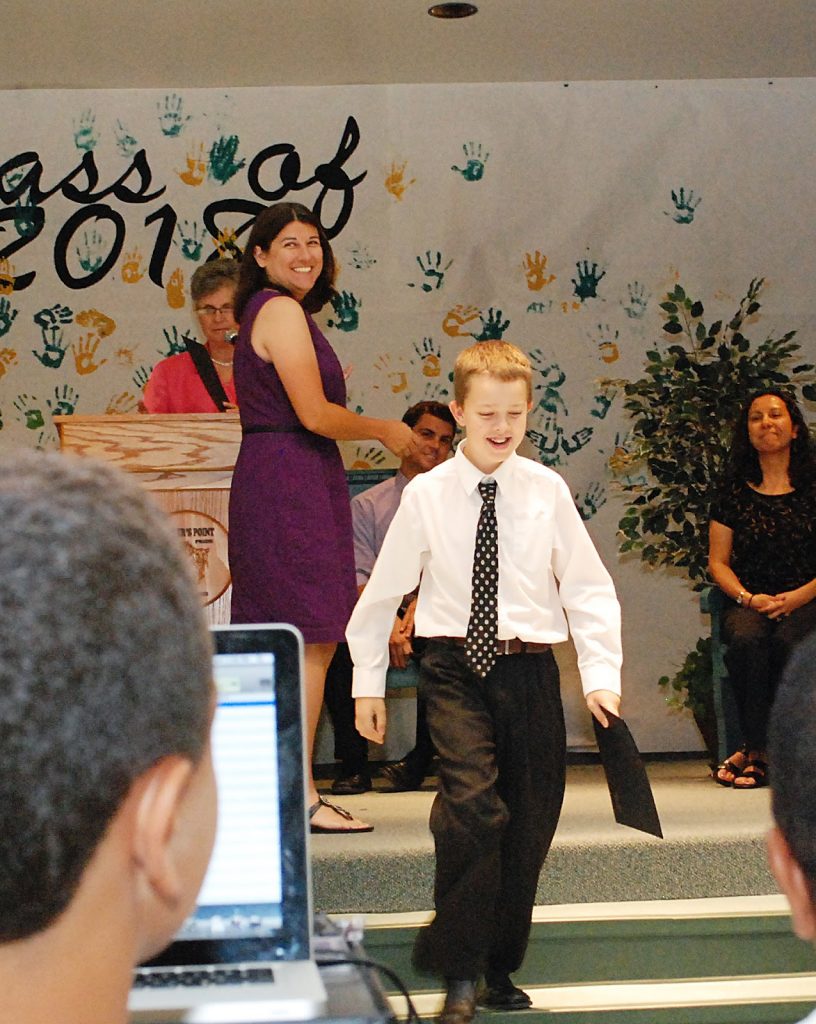 Before the ceremony began, Mrs. Moore the Principal, asked that everyone wait until the end to applaud. The GIANT smile on Walker's face is because Grandma in the midst of dead silence yelled from the far back of the Cafeteria…."WAY TO GO WALKER!!!!!!!!!!!!!!" ….You gotta love Grandma…LOL!!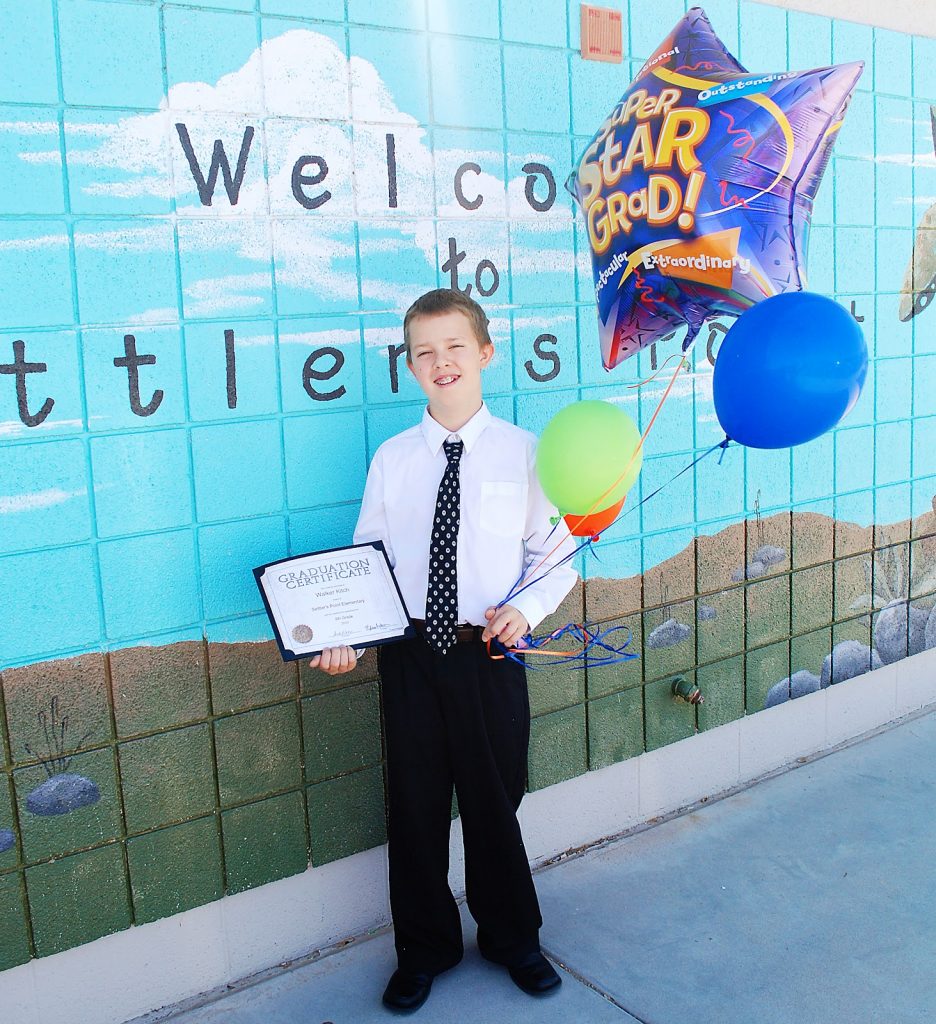 Let's take a closer look at that gorgeous diploma! 🙂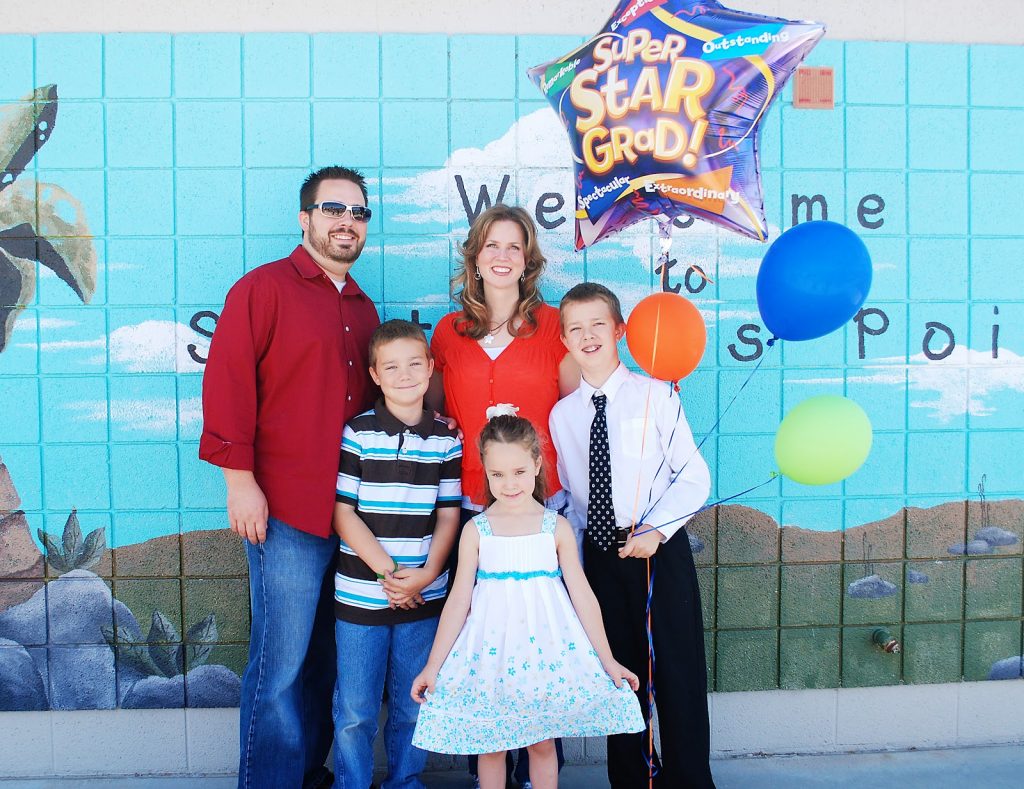 What an exciting day for our family! Walker we are so happy
for you son! It's been an awesome 7 years of hard work and dedication! You
are an amazing young man and we are thankful to have you in our lives. We love
you!!! Now let's take that straight 'A' streak into Jr. High!! 😀
Congratulations Walker!!!!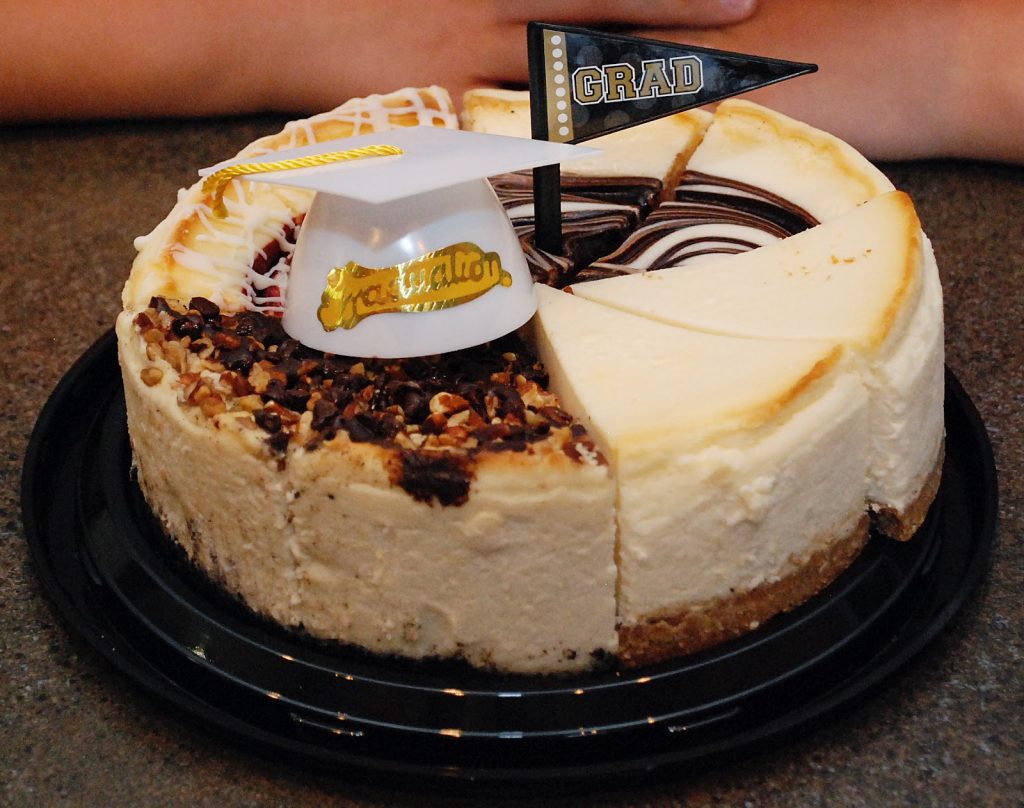 Walker's request for dessert was to have a really, really,
really, awesome cheesecake OR a really, really, really, awesome pie. I think it's
easier to find a great cheesecake than pie…so cheesecake won! 😛 Oh and
according to Walker cheesecake should be called cheese'pie' cuz it
has a crust…cakes don't have a crust! LOL! He cracks me up! So I guess
he got BOTH!!! 😀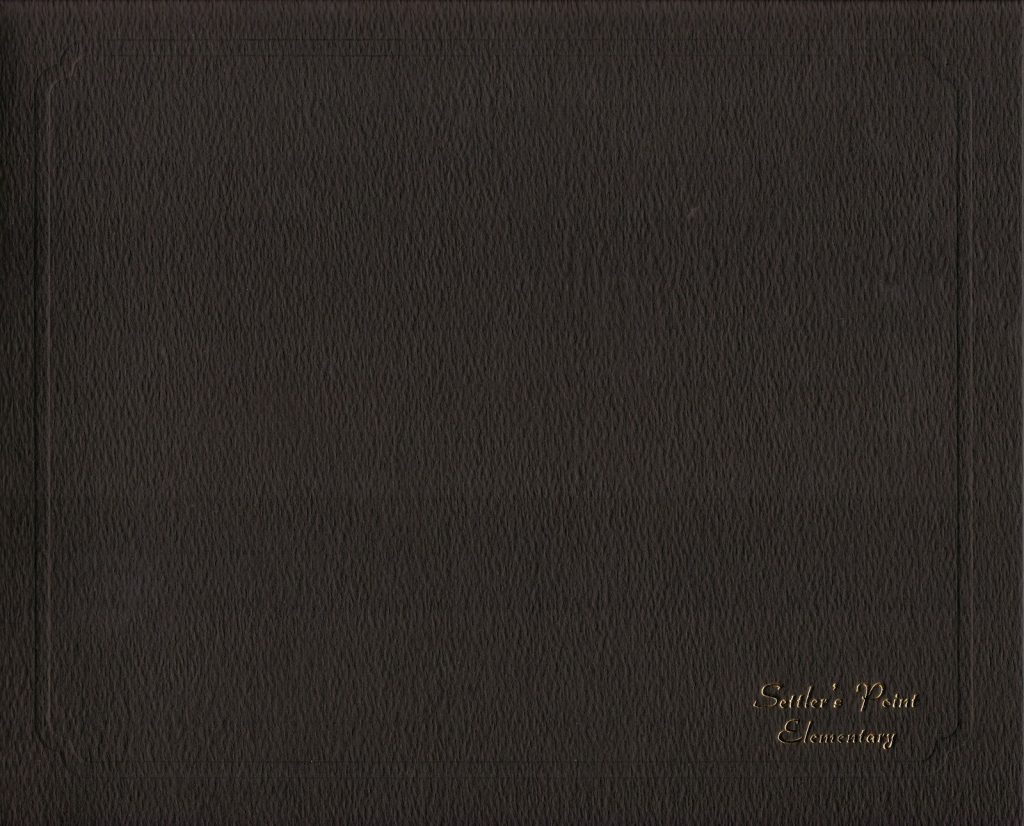 Walker we know as this door closes behind you, a new and exciting one lies ahead! You are going to do great things in your future!
Watch out South Valley Junior High….Walker is coming your way!!! 😀