New Year's Eve was fun for the kids. They stayed up til 12am New York time when the ball dropped. They toasted in the new year with sparkling apple cider and their Mamaw and Pampa! 🙂
New Years Day we went to church with Jared's Mom and Rich.
Before we left Mamaw read Alayna a story. It was a precious moment. 🙂
After church we decided to try family pics again. I was hoping for better lighting and I needed to get some shots of the kids individually.
Family Tree! 🙂
Love this picture of Jared! 🙂
We finished up and the kids heard Hayden was back for a visit and he brought some fun stuff with him! 🙂
BB Guns!! The boys have never shot BB Guns before! They thought they were totally awesome!
Showing the boys how it's done!
Hayden also brought over his ATV. Another first for out kids! 🙂 Rick is a brave man. He let Alayna drive! 😛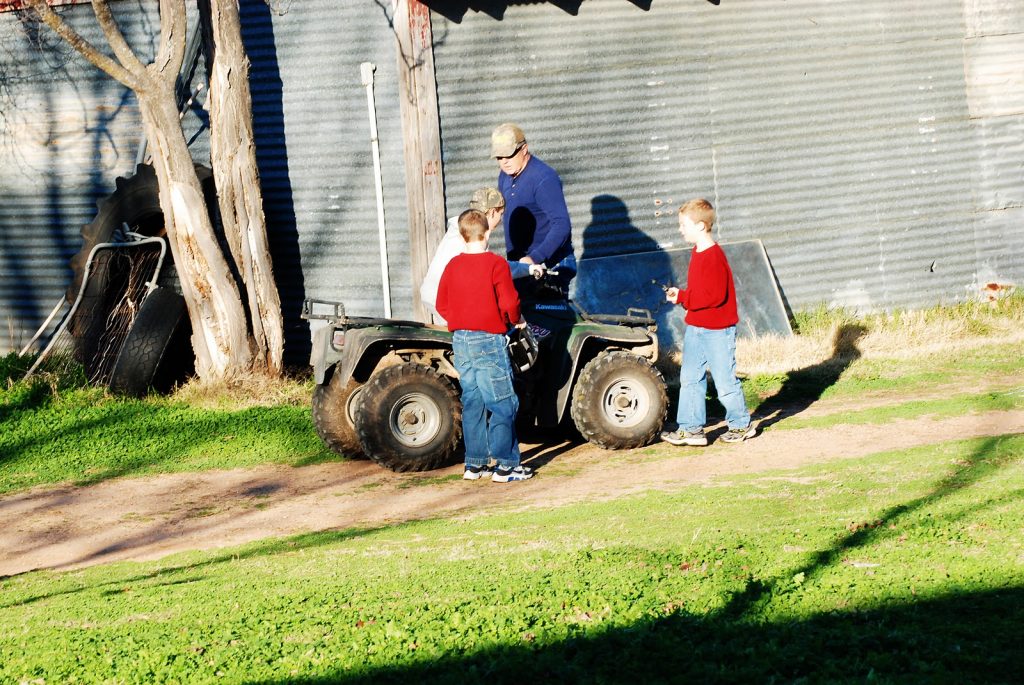 Mamaw enjoying watching all the grand-kids. 🙂
Ever since she caught that first butterfly she'd carry that jar around hoping to catch another one! 😀
We were able to pry the kids away from all the fun stuff for a few minutes to take some group pictures with Mamaw and Pampa. 🙂
Happy New Year!!!! 🙂