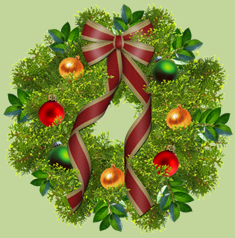 Hello Family & Friends!
We wanted to take time and keep everyone up to date with the happenings at the Kitch household. This past year has been crazy busy! We've had lots of bumps along the way, but we have tried to make the best out of those challenges. All of which would not be possible without all of the prayers and love we have received from each one of you. We want you to know how blessed we are for all of your love and support.
Jared is still working at Coppersmith and Kolb, and we are extremely thankful to be employed. We know so many aren't as fortunate with this economy. We are also happy to report that he has not had any more episodes since February! He does however, have a greater sensitivity to heat since his last relapse and tends to get easily fatigued. He tries to be more careful not to be outside in the heat too long. A nice cold ICEE tends to help a bit and put a smile on his face at the same time! 😛 He started taking piano lessons from the boys' teacher, and he sounds great! He's always wanted to learn how to play.
As for myself, I've been reflective this year. I can't express how grateful I am that I've been able to stay at home with all three of the kids while they were little. Between Jared's hard work and lots of coupon clipping we've somehow been able to manage it. I feel in my heart that it has been not only a gift to me, but to the kids as well. It has been a true joy!! This year I've been able to get a Joy School co-op together for Alayna and 6 of her best friends. It has been a lot of fun! Hard to believe this will be my last year teaching. Time sure does fly! The family keeps me busy, as well as my church commitments, and fitting in whatever new recipe I'd like to try! J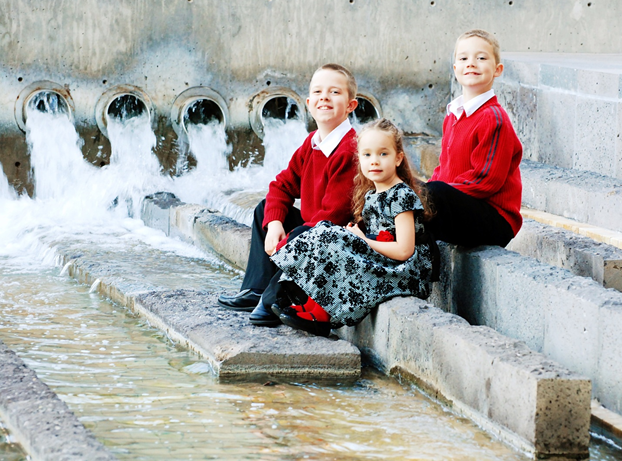 Walker loves 6th grade! He has a wonderful teacher this year and he's really enjoying Social Studies. So far they have learned all about Greek Mythology, Mesopotamia, and Ancient Egypt. His favorite has definitely been Greek Mythology! He's still in ALP for math and language, and devours books like candy. He's still playing piano; this will be his 6th year! He tried trumpet in band last year but has traded it in for the drums. He's doing very well! He's also joined Drama Club, and they have their first performance next semester. This summer he took a real interest in swimming, and we plan to get him into a swim school in January. Walker earned his Arrow of Light and moved up to Boy Scouts in July. It has been quite a transition from Cub Scouts. He has a lot of awesome activities to look forward to this year.
Eli is in the 3rd grade now. His teacher called us just before the end of the 1st quarter and couldn't say enough wonderful things about him. She told us he is a leader in the class, and the other students look up to him. She thanked us for being such great parents and that Eli was a reflection of our good parenting. I can't tell you how amazing that made us feel! Not many teachers go out of their way to make phone calls to the home anymore unless it's bad news..LOL! She told us that Eli is one of her top students and she's excited about challenging him this year. He is also in ALP again this year. His favorite subject is math….he certainly got that from his Dad and not me. 😛 Eli is on his 3rd year playing the piano. He has a very natural talent for it. He also joined chorus this year, and even though it starts before school, he never misses practice. Music runs through that kid's veins. Eli made the decision to be baptized in April. It was so nice to have those that were able to come and celebrate his special day with him. It was a beautiful baptism! He also joined Cub Scouts and has been working hard earning his achievements. Football seems to be his sport of choice. This season is wrapping up and he's shown a lot of improvement. Eli's got some "wheels". He's really fast!!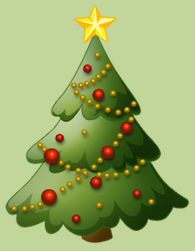 Alayna is in her last year of Joy School! There are 7 girls including her. She gets to rotate to each friend's home which is a new experience that will be a big help as she makes the transition for next year. She loves school, and it gives us both a little time to play. J Next year she'll be ready for Kindergarten and I can hardly believe our baby will be leaving the nest. I'm sure it will be harder on us than on her. LOL! Alayna is our creative child. She loves to draw, color, cut, paste you name it. She LOVES a project! She's very imaginative, and I adore hearing her play with her dollies for hours on end. The conversations they have between each other are great!! 😀 She took her 1st ballet class this year, and she did very well! Her teacher recommended that she move up to the next level. We got to see her perform a little recital, and I have to say it was the most darling thing ever! It brought back fond memories for me as well. J She has all of us wrapped around her finger, and we all know she's the Princess!
Well that is us in a nutshell. We hope your families are well! We pray for each of you, and count you in our blessings!
We wish you a Merry Christmas and a healthy and Happy New Year!
Love,