Alayna's 1st Academic Night!!!
Alayna is in the 4th grade this year and this is the first year students are eligible to qualify for Academic Night/Golden Scholars. She has been working her tail off all year. She had a few close calls because of illnesses but she pulled through and earned herself a spot to take part in this big night!!!
We couldn't be more proud of her! She's a smart girl and smart girls ROCK!!! 🙂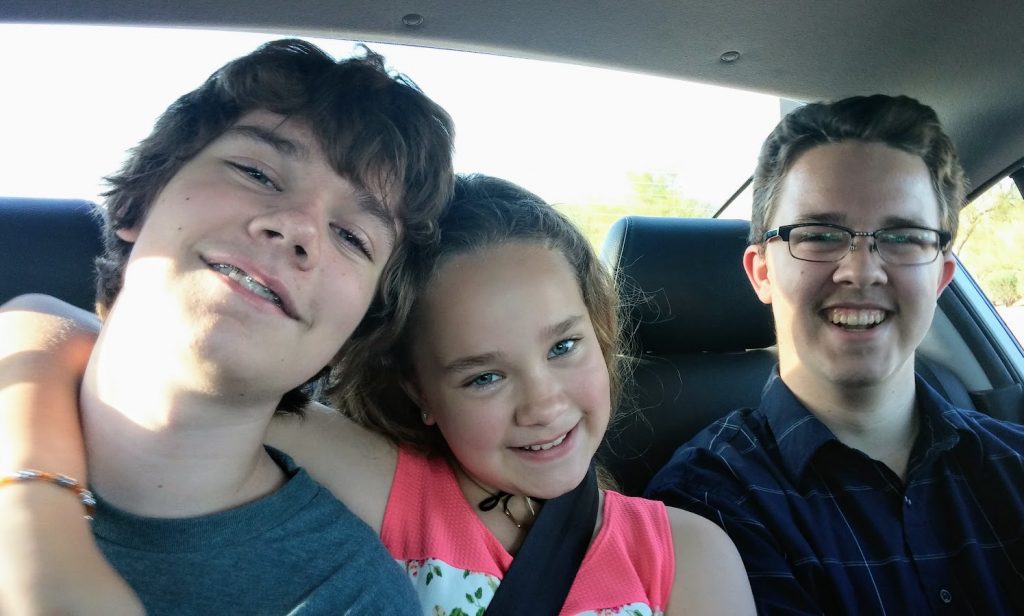 The whole family came out to support her. The boys are old hats at this. They give her a lot to live up to and challenges herself. They were so sweet with her on the way there. Giving her lots of encouragement. Tonight was her night to shine! 🙂
Can you believe what a beautiful young lady she is becoming? Sometimes I have moments when I look at her and can't believe my eyes! She's stunning!
The kids getting ready…
Some last minute tips before they head into the Cafeteria.
Silly girl of mine! 😛
I'm so sad this came out blurry…but her expression is priceless!!! She couldn't stop smiling! 🙂
The big moment…..drum roll…..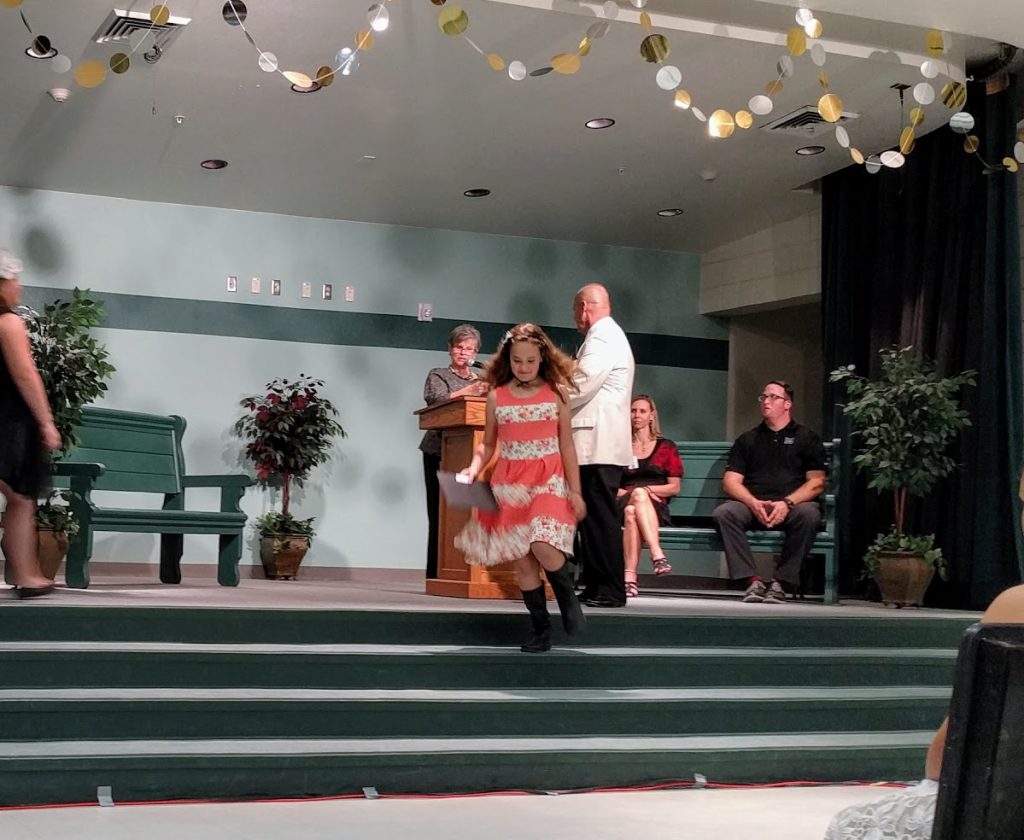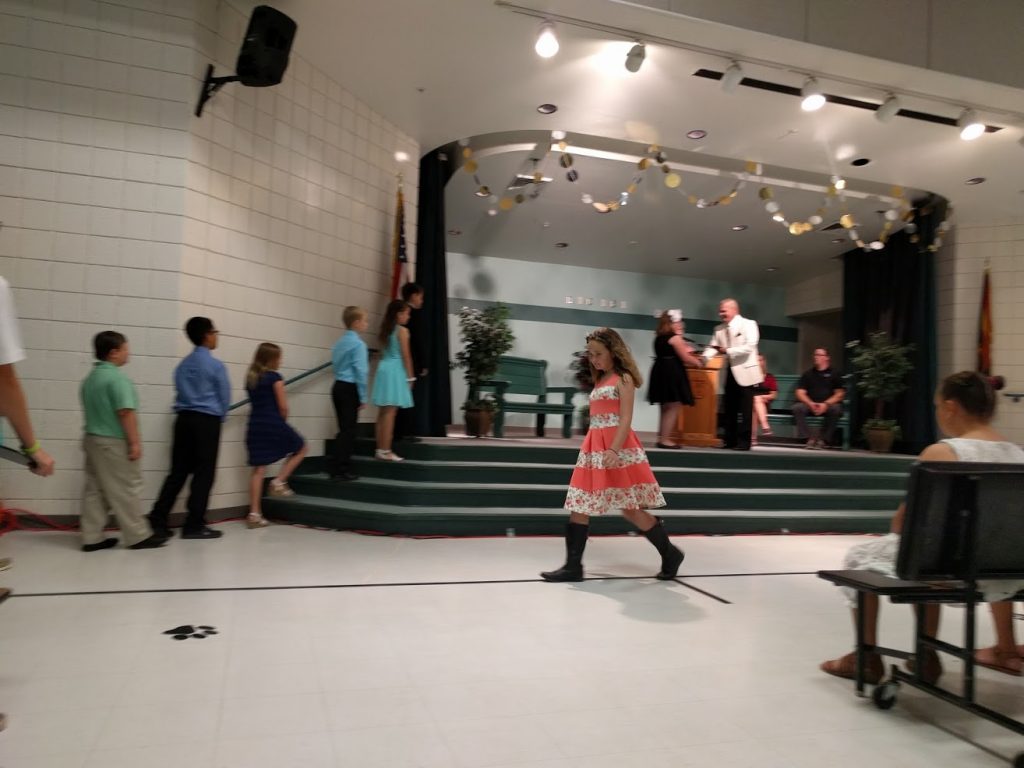 Congratulations sweetie!!! <3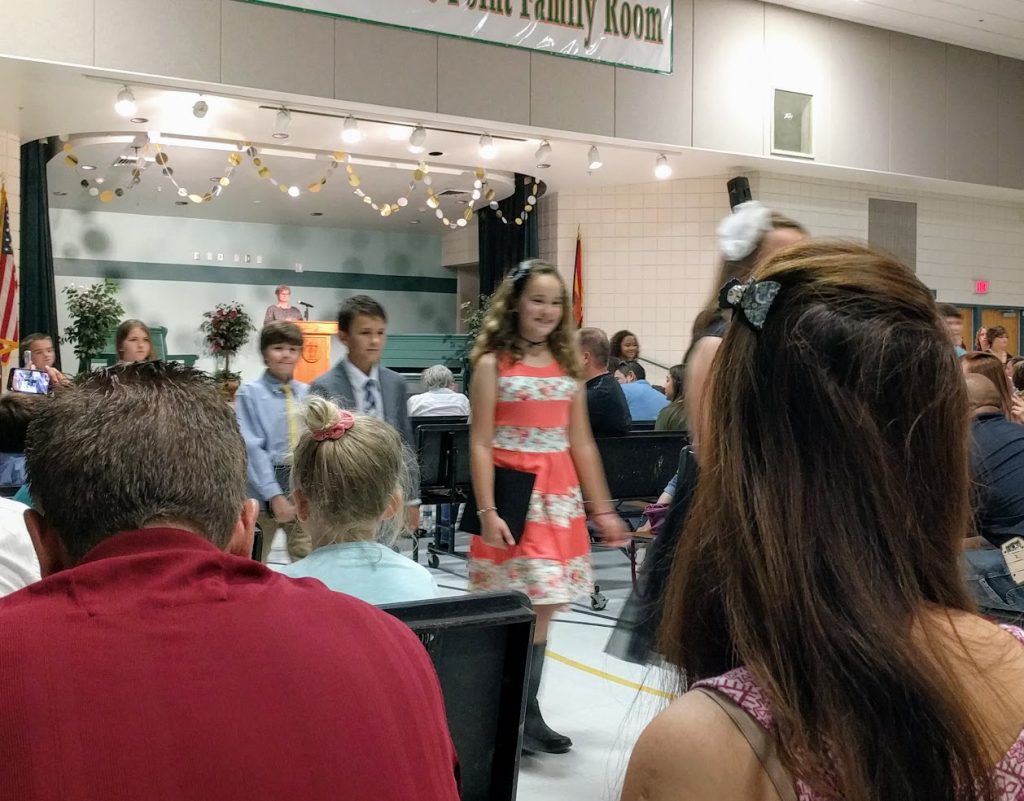 Still smiling!!!! 🙂
Grandma and Grandpa Morrison came to cheer her on too! Not sure how Grandpa didn't get in this pic?
Her best friend Emmy made it too! Girls can do hard things!!! <3
So very proud of her!
Her teacher Mrs. Usrey. She's loved being in her class this year. She also has a cool British accent! 😛
Family selfie! LOL!
I had to get one with me and my girl!