Disney Trip Summer 2015- Day 5
Our last day!!!
We went back to Downtown Disney after breakfast. It was too late and dark to get a good pic of the kids and their cars and I wanted to make sure we did that before we left. 🙂 They just love all the pics I take of them…LOL!
It's cool to see their 3 different cars. They each are very true to their personalities!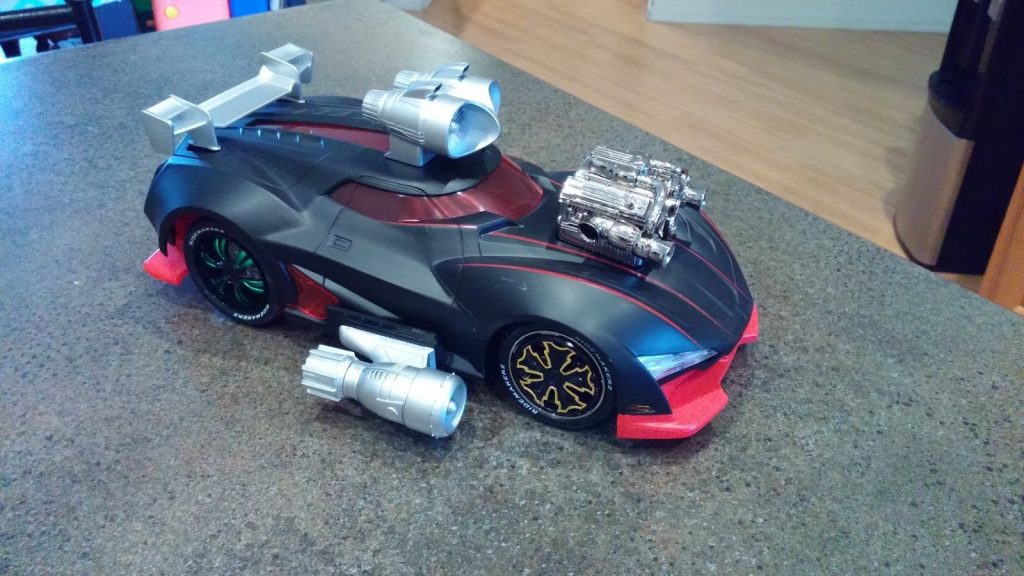 Walker's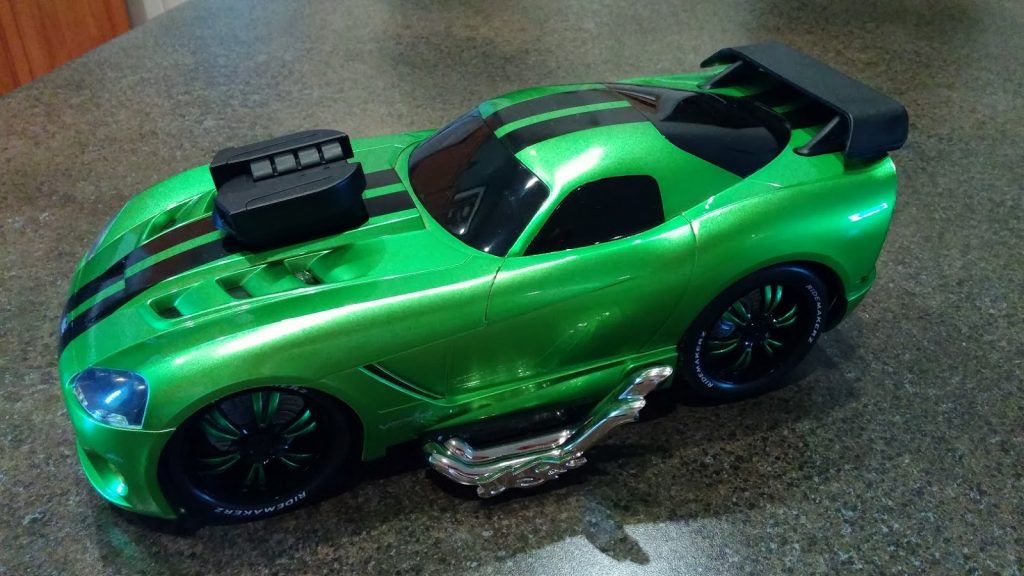 Eli's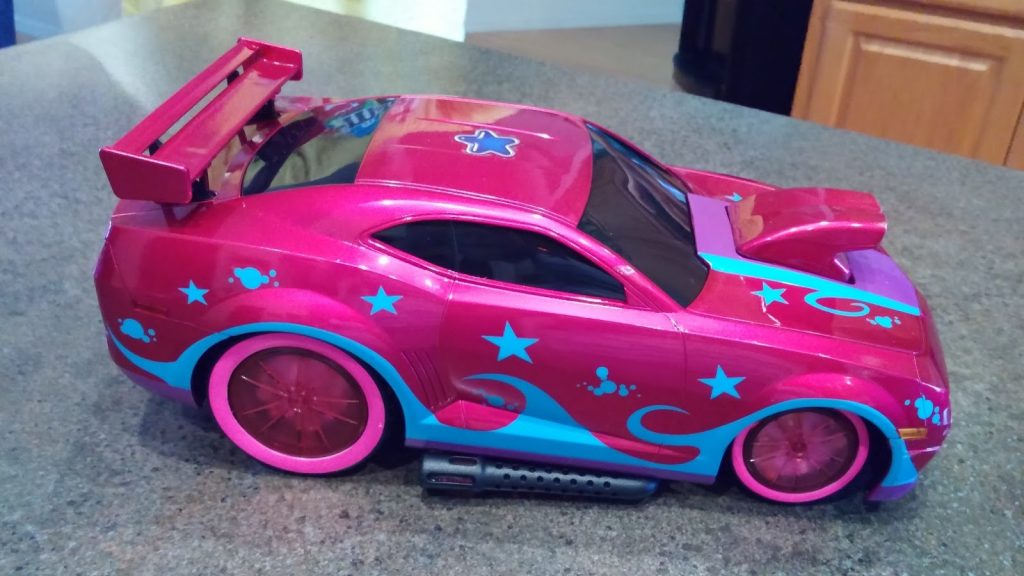 Alayna's
We grabbed some lunch and checked to see if they had the pin I wanted, they didn't. 🙁 And then loaded up to head home in our nice and cool air conditioned van!
On our way home this car came zooming up behind me and I was thinking, what is that car doing? I was already driving pretty fast, I'll admit I have a lead foot…lol! Low and behold it was my niece Hollie and her boyfriend!!! They pull up next to us and were waving like crazy laughing their heads off!! We all started waving back and laughing too! They were at Disney the same time we were! 🙂
Jared sent her a text and she said, "Yah, you guys zoomed passed us and it took me less than a second to figure out it was your van. I was like, MARK! CATCH THAT VAN!We're still laughing at that. I cold find that old van in a parking lot of 1000 old red vans, hands down I swear!"
That made me laugh so hard. Good 'ol Big Red. We've had that van for 13.5 years! 😛 She posted that pic on her FB page…haha!
Here is culprit to all of our problems….
Doesn't look too good. :/ Sorta scary actually, and very grateful it wasn't more serious!
I've been home driving around town for a couple of days now and so far so good with the compressor. The a/c runs nice and cold while I'm driving or stopped. Knock on wood it will continue to hold up for a while longer!! (Blessing #9)
When we were getting ready to pack up and leave the hotel we lost the keys to the van temporarily. Jared thought I had them, he thought I had them. He had already taken everyone down to the van to make the 1st trip down with all of our luggage. I looked for 10-15 minutes for those keys. I pulled everything out of the suit case, scoured the room, and nothing. He had to come back up with the kids so we all could look. Finally, we found them in the pocket of the shorts he wore the day before!!! (Blessing #10)
Yesterday morning Alayna had swim team and so I was looking for the swim bag. It had her goggles and sunblock she needed. I couldn't find it anywhere. It's so unlike us to lose everything! lol! None of the kids remembered putting it in the van. Jared and I didn't remember loading it either. We left it at the hotel….. 🙁 I called the hotel while we were at swim team and the lady at the desk said there was nothing in lost and found. Things were not looking good…she said if anything turned up she'd call me.
Well, Eli was leaving the next day for Scout Camp, so he was going to need a new swim suit and shirt ect., Alayna needed her things for swim, and Walker is leaving for Camp next week…. so I loaded everyone in the car later that morning to go repurchase everything lost. I was pretty cranky at this point. So I said a prayer and started counting our blessings with the kids. We each took a turn saying something that was a blessing in our life. As we were doing this we got a call from the hotel. The head of maid services said she had found our bag!!!!! Hallelujah!!!!! Grateful for answered prayers! I asked her if she could ship it to me? She said yes and would call back with the total when she figured out how much it would be. It ended up only costing $10.00! I was e static! Eli had calculated what it would have cost to replace everything and it was about $200.00! (Blessing #11!!!!!)
Despite some of the bumps along the way we had a FANTASTIC time! We were able to do all the things we had hoped and then some. Of course we always want "one more day", but we were so thankful to be able to go at all! We will remember this trip for a very long time! 🙂