Alayna loves volleyball! Have I mentioned that before? LOL!
We signed her up for another league in the off season. We've never played volleyball with them before so it will be interesting to see how it goes. So far, the team is young. Most of the girls haven't played before and they they are just young in age as well. Alayna is one of the oldest girls.
They have practice at a community park. The weather has been GORGEOUS and so have the views!!!
They are practicing on a sand court which has proven to be challenging. It's difficult to find an indoor space for free.
They had their first game today. It was a brutal defeat. Team Snot Rockets (gross I know..lol!) was a much older team with players that we're pretty sure play on Jr. High teams. We didn't have a chance.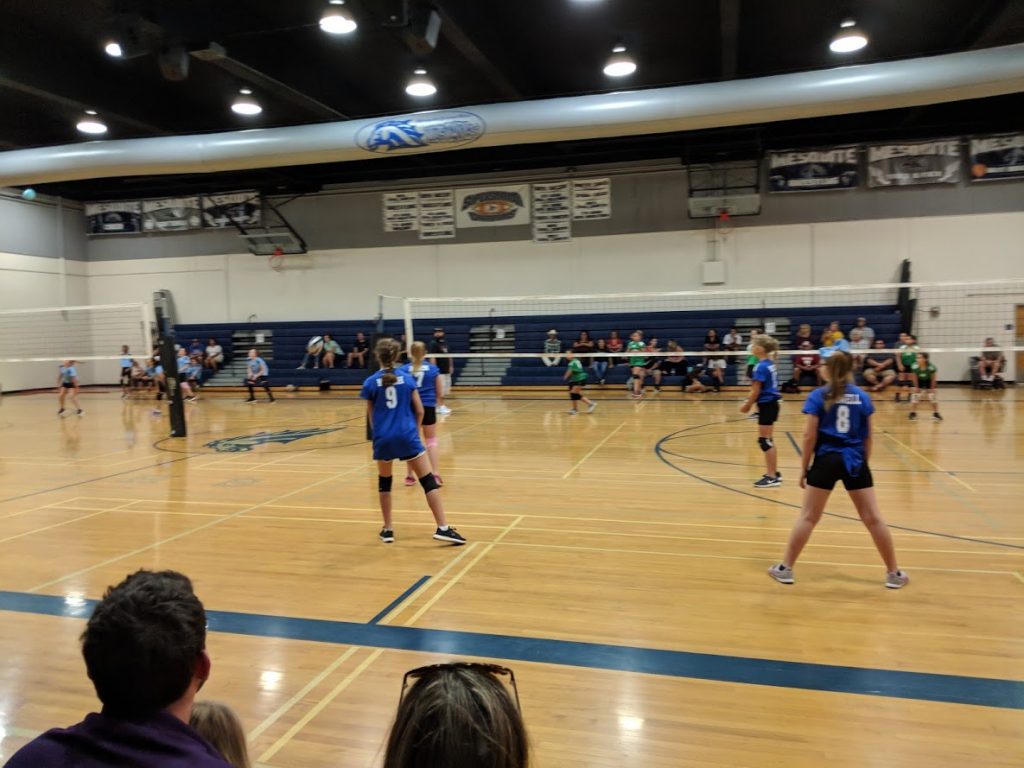 Alayna is #9. Team Mission Unstoppable!
However, it provided a good opportunity for us to talk to Alayna about never quitting even when you're behind. To always give it your BEST! No. Matter. What!!
Yes it's more fun to win. But that doesn't mean there aren't valuable lessons to still be learned. Typically, it's in our trials and defeats in life we learn the MOST!
We also talked about the practice she puts in every week will pay off. She will continue to get better and she can help her team to get better. She's one of the more experienced players and she has a lot to offer the other girls. 🙂