Sunday the Primary kids had their Program. They all did a great job!!!!
My favorite part was when the boys turning 12 soon came up with all the men teachers and they sung a song about the Priesthood. It just got me right in the cockles! 😛
Primary Kids
Alayna is in the very back row in the blue dress 3 one in. She's so tall! 🙂 She only has one more year in Primary!!! Crazy!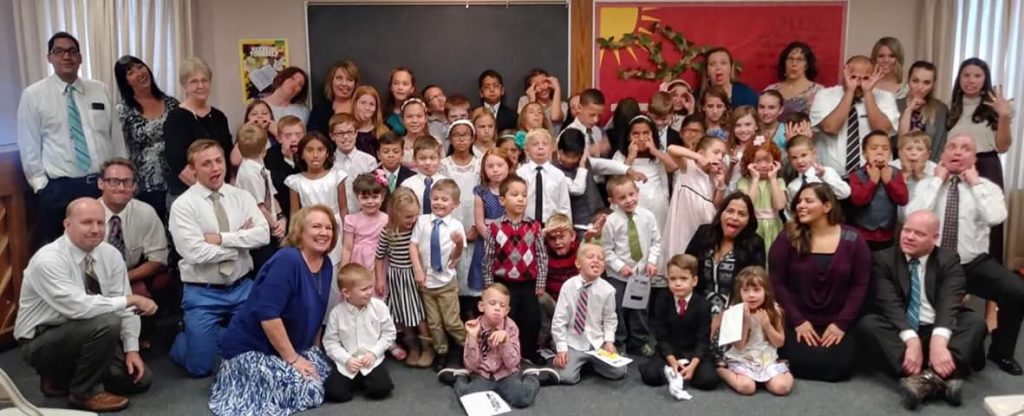 Primary kids and teachers
Lots of hard work and many hours of practice goes into this every year! Great job guys!