This summer Alayna and I started working on a quilt together. It's been such a fun project for us. I've loved our girl time! We finally finished it today!!
😀
💕
She's so excited!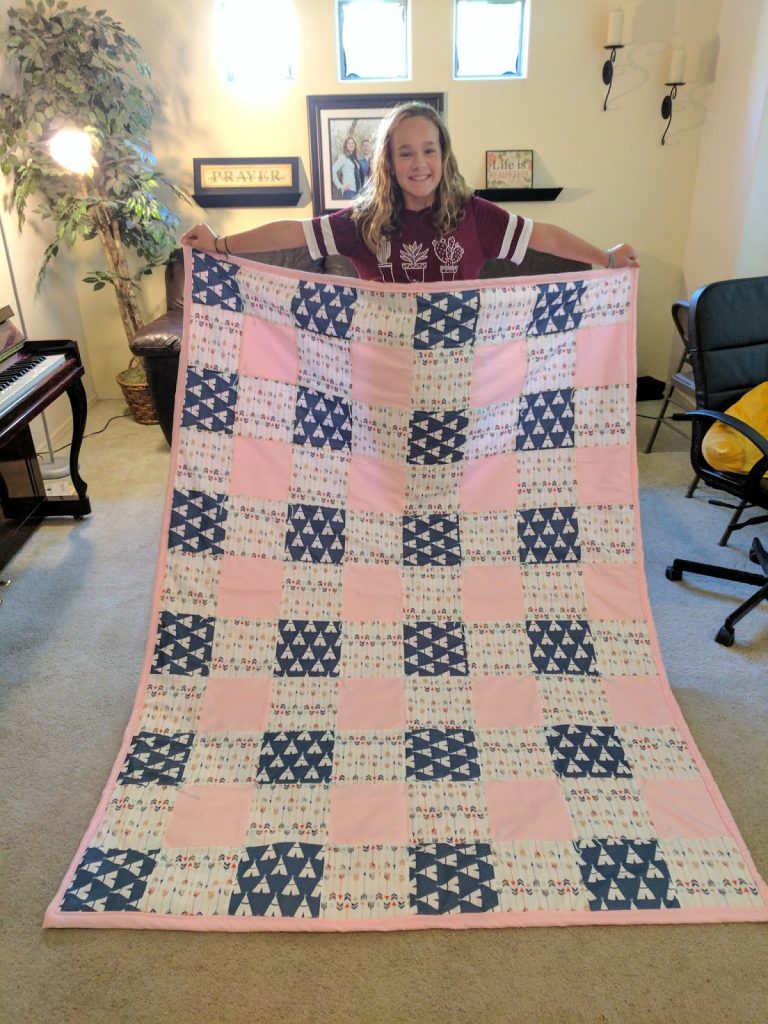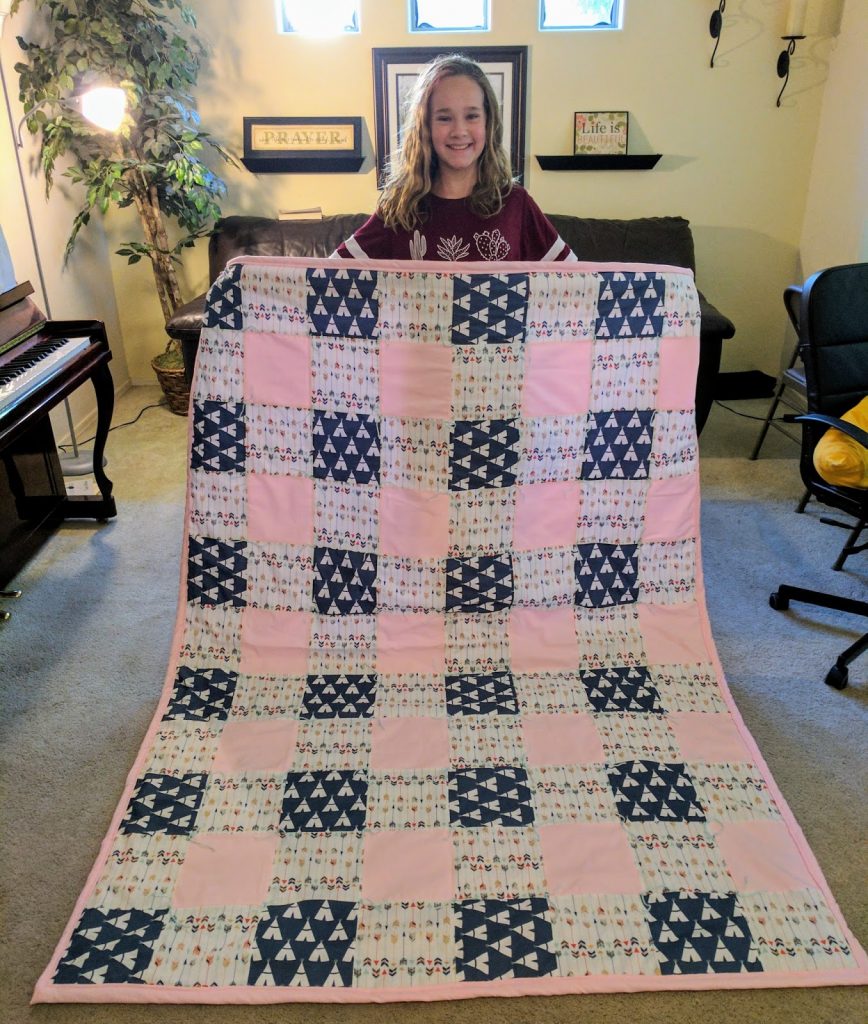 PS.. I know the teepees are going different directions. It's how she wanted it.
😜
She clearly didn't inherit the OCD gene from her Dad whose eye twitches every time he looks at it! Hahahaha!
😵
💗
🤣
😂