Walker & Eli's Court of Honor
Last night the boys had a Court of Honor. Eli is officially in the traditional Boy Scout Troop now! 🙂
He earned his Tenderfoot.
Second Class…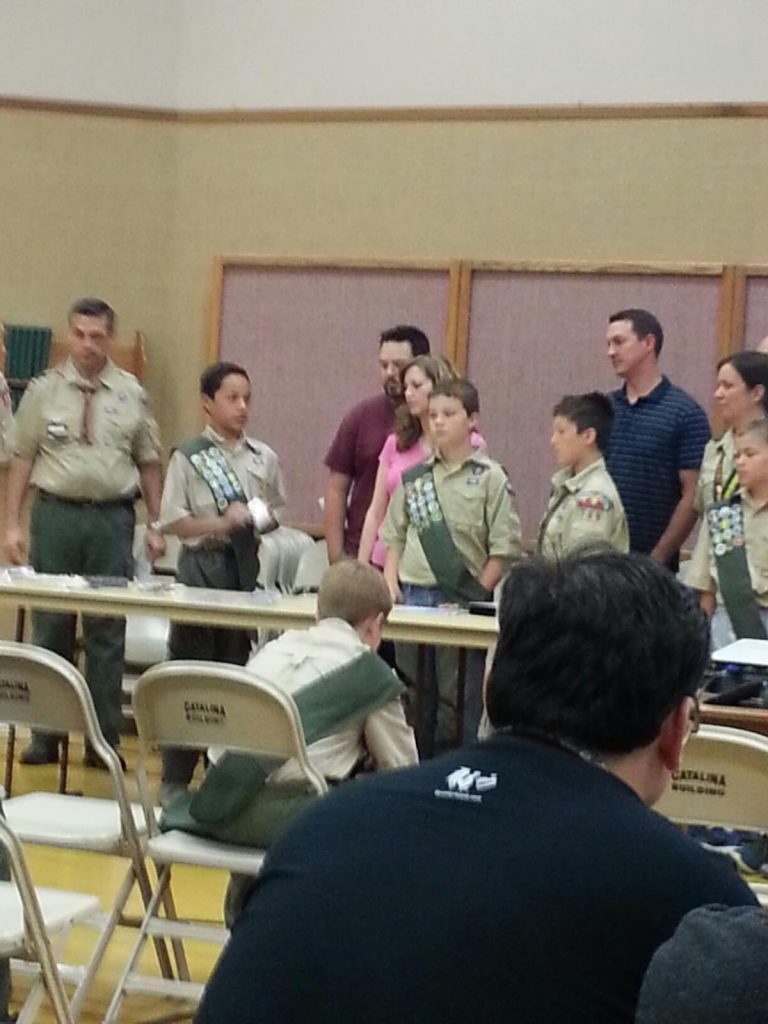 Sorry it's blurry…a friend snapped this on his phone and texted it to me. 🙂
and First Class Rank Advancement!!!! Woohoo!!! Way to go Eli!!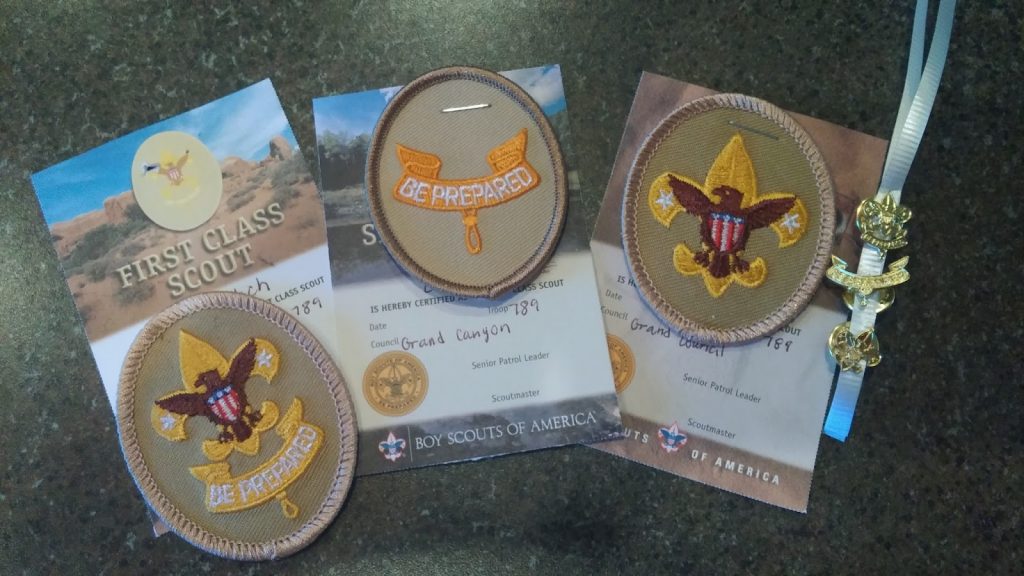 1st Class, 2nd Class, Tenderfoot Advancement and Mother's Pins
Walker got a pin for the Triathlon he did a month ago or so.
As well as his On My Honor Award. He actually earned this award a while back but never received it. 🙂
He also earned his Personal Fitness Merit Badge, but I was too slow with the camera and I didn't get a clear pic of him getting it. Darn it! 🙁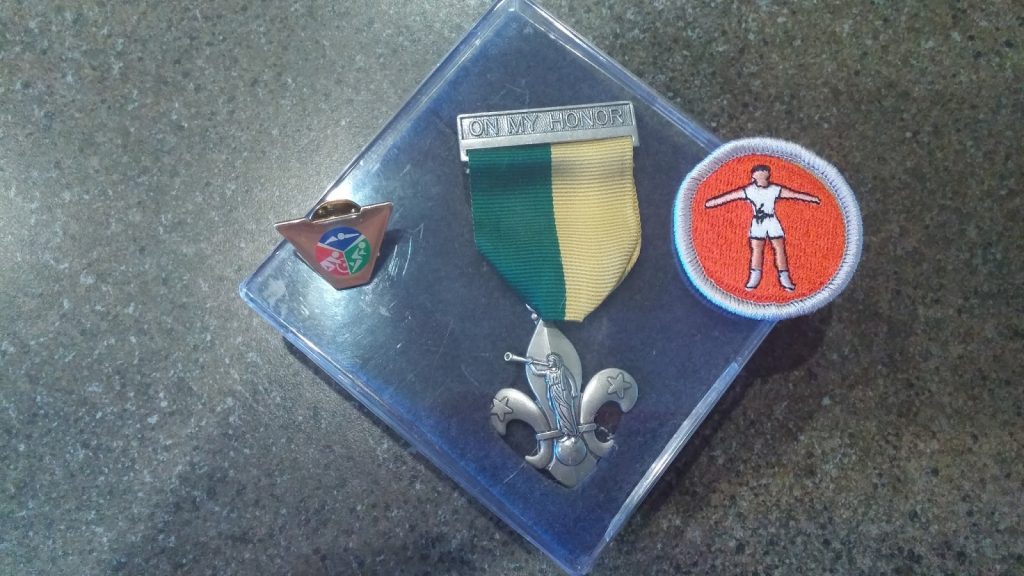 Triathlon Pin, On My Honor Award, Personal Fitness Badge
These boys are working hard! Walker is going to be choosing his Eagle Project soon and they both have Scout Camps next month…though they aren't going to the same camps nor the same weeks. 😛
We have a lot to look forward too this summer!