All school year long Alayna has been trying to achieve Math Master Status. She has been practicing her math facts like a champ and she finally reached her goal!
She came home beaming with pride and flaunting her new Math Master t-shirt. Nothing is quite as sweet as when you see your children work hard for something they want and then achieve it!! 🙂
Here she is sporting her new digs…lol!!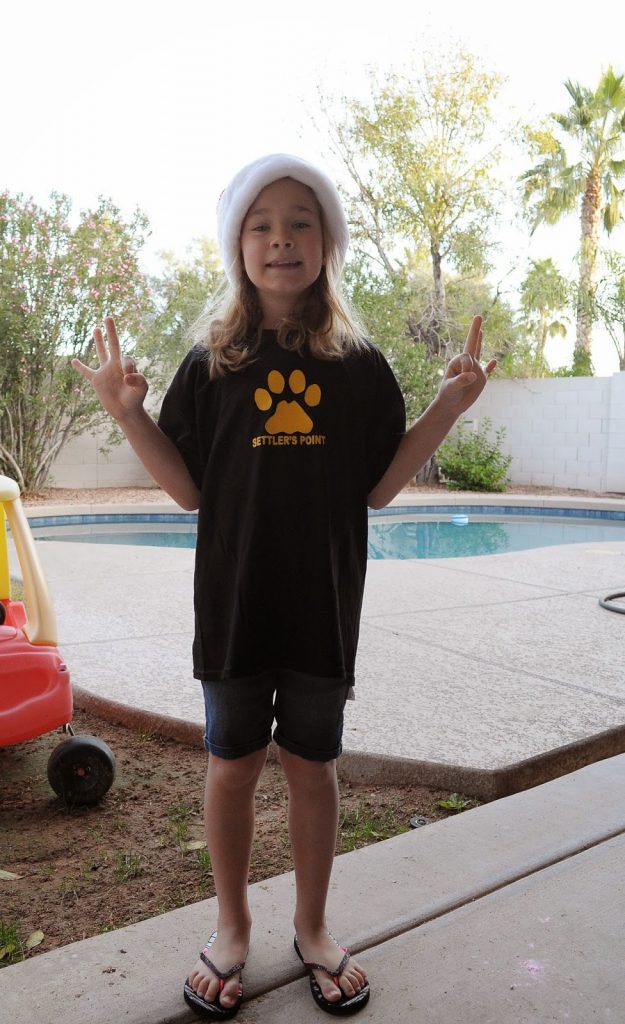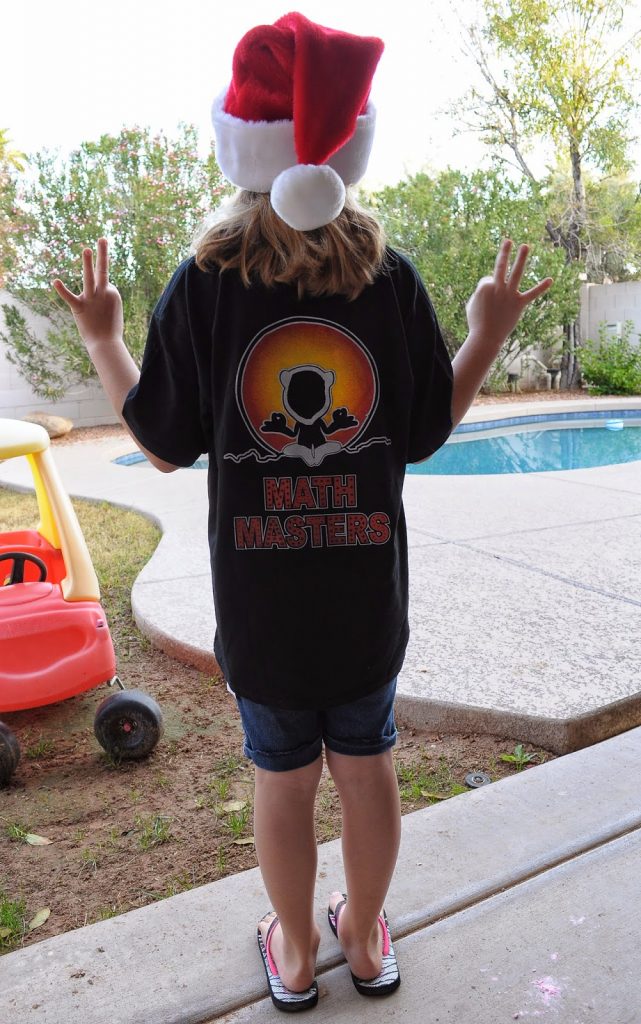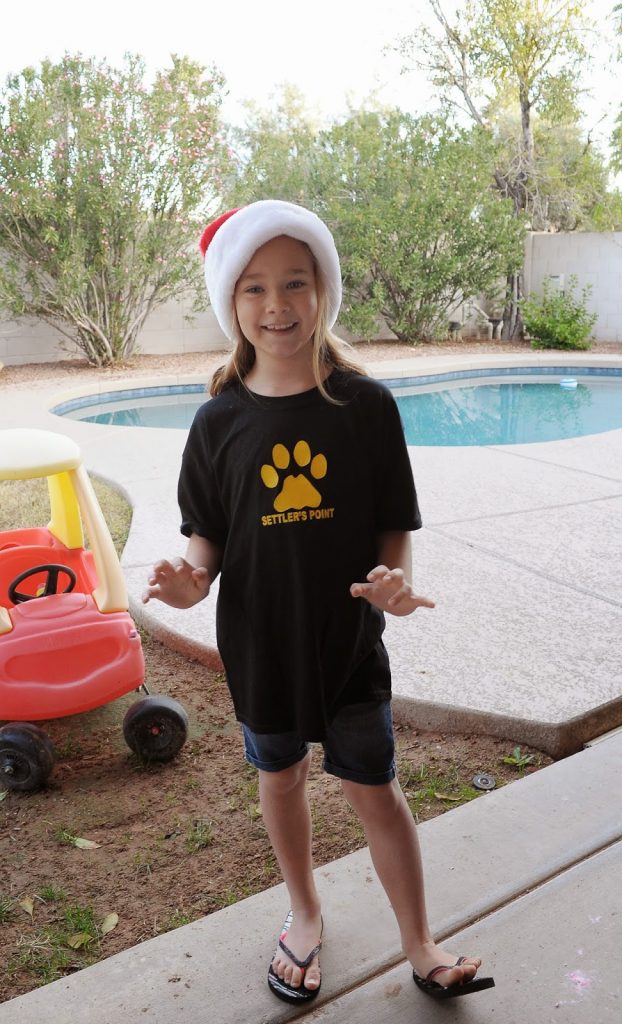 I wish you could have seen her face when she came home that day. She was so excited and she couldn't stop jumping up and down! Then she said, "I'm so proud of myself!"
We are so incredibly proud of you too Alayna!! Congratulations!!! Love you!!!!