Jared's office had a Christmas party and invited families to attend too. 🙂
They catered the lunch and had a photobooth to take fun pictures in. They gave all of the kids stockings stuffed to the brim with goodies and Santa came too. The kids got to sit with him and take their picture! 🙂 Hopefully we will get that picture soon and I can add it in.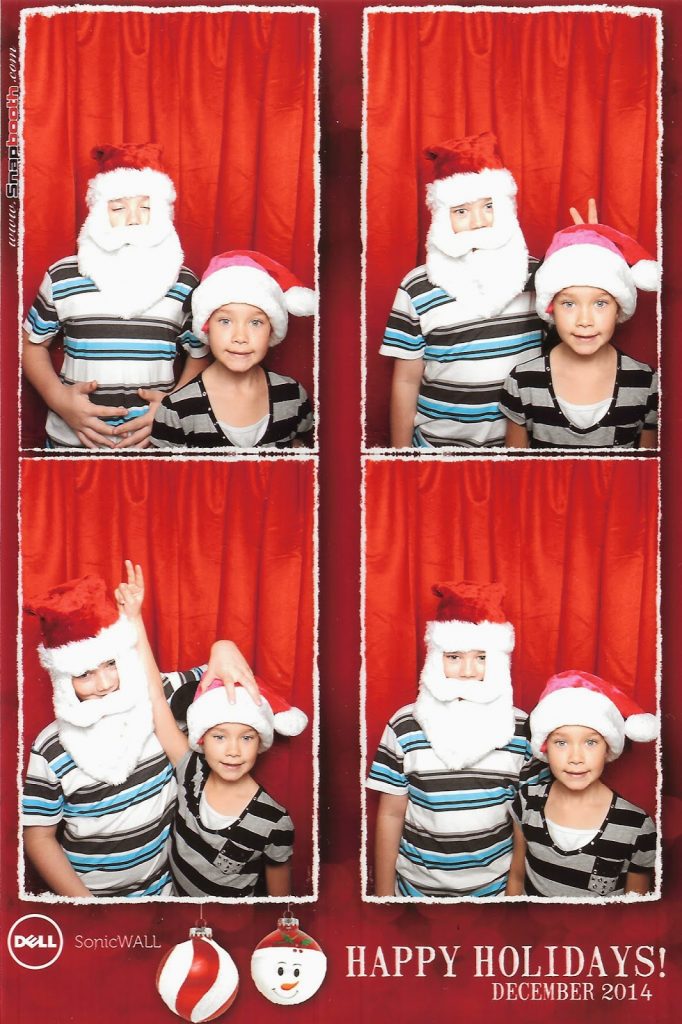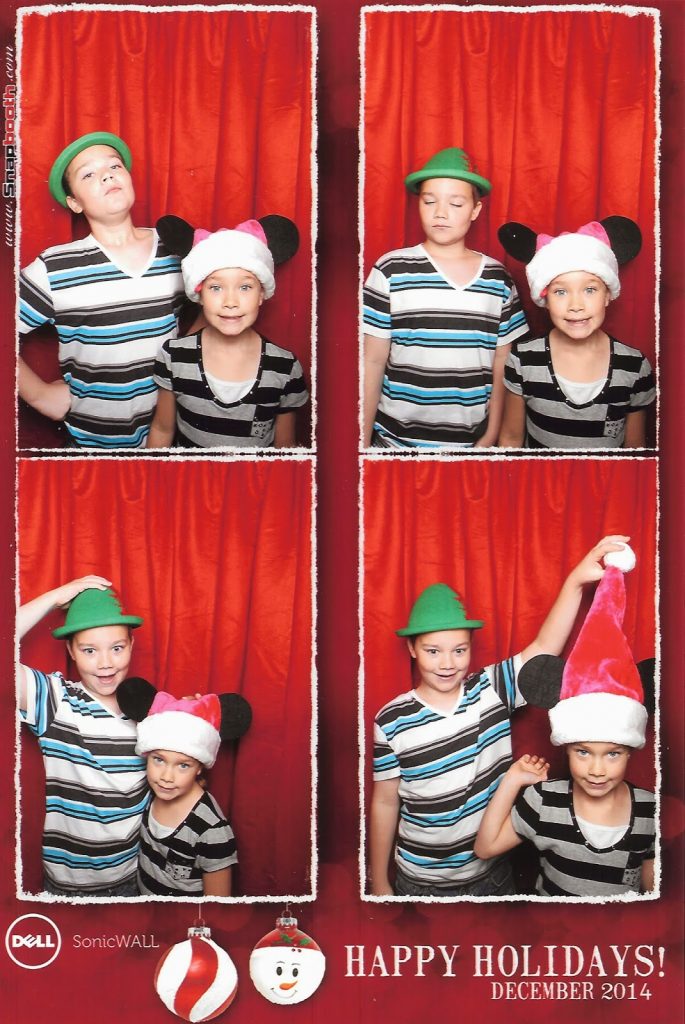 Unfortunately Walker couldn't get the day off of school. High School is tough I tell ya! It's a big pain to make up missed work. Especially since he's in all Honors and AP Classes. Don't worry though…we brought him some treats home. 😀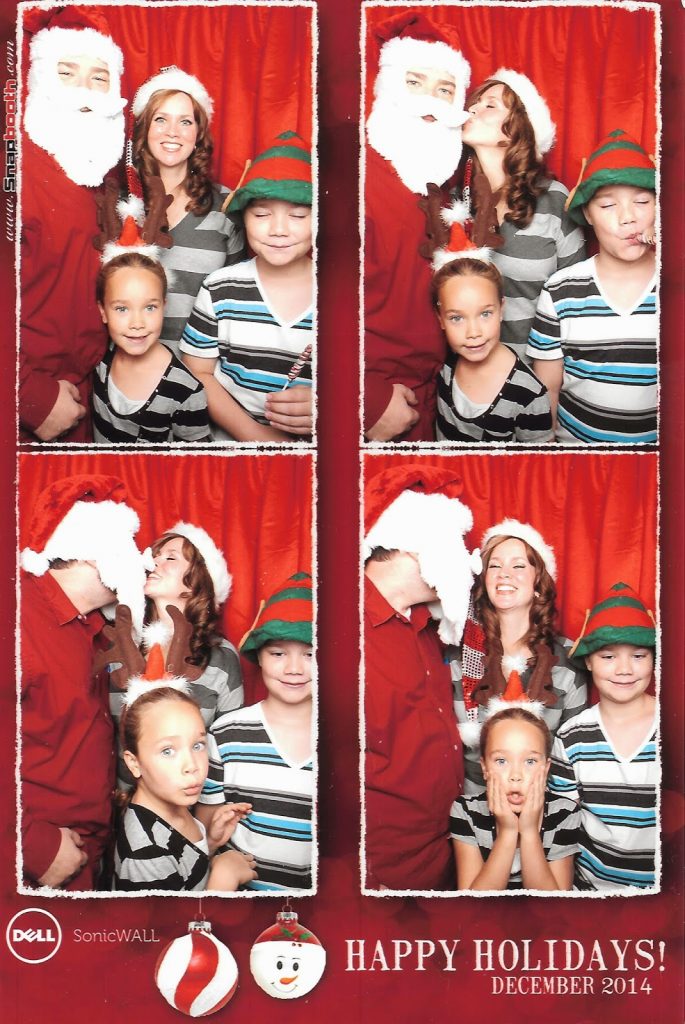 These are so silly but they make me smile. 🙂
It was so nice of Dell to put this on for the Employees and their families.