Walker started Band Camp this week at the High School! That's right…he's a Freshman!! Wowzers!
They have been at the school every morning bright and early at 7am and they go all day until 8pm. We haven't seen a whole lot of him and we all have been missing him! In fact, the other night he came home and Alayna was quite upset that he didn't give her a hug right away! It was so sweet!
Not only have they been dealing with very long days, they have been dealing with extremely HIGH temperatures! This week has been the hottest all year. One of the girls didn't drink enough the 1st day and got dehydrated. She missed 2 days of camp because of it. The desert is no joke. Stay hydrated my friends!!!
Today is the last full day of camp and the Gilbert Fire Department came out to help our kids cool off!!!!!!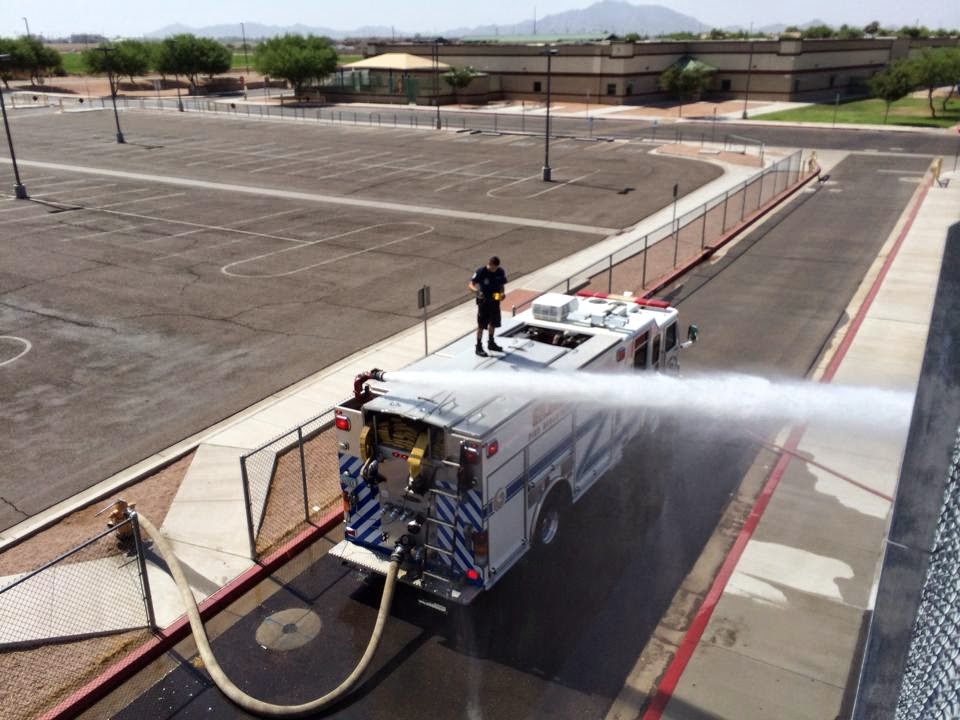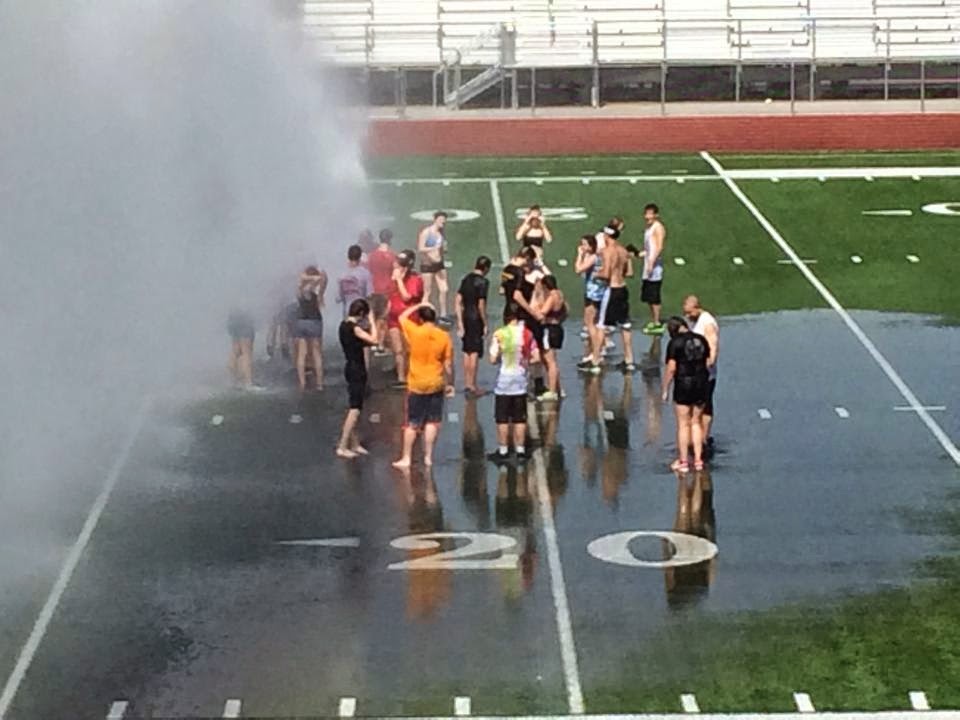 This looks like SO much fun!!! LOL!! 😀
Walker is the one wearing a red shirt on the top left with his back facing the water blast. It certainly looks refreshing!!!!!
Tomorrow is the Parent Performance and Family BBQ. We can't wait to see everything they have been working on all week!