You Can't Catch Me! I'm the Gingerbread Man!
Last Christmas was a bit of a bummer for the kids since I had just had surgery and I couldn't really do all of our traditional activities with them. So this year I'm doing my best to make up for it. 🙂
I have been CRAVING gingerbread cookies and oddly I've never made them before so, Eli and I decided it was time to change that! Now I don't like those crack your teeth on hard as rock gingerbread cookies. We were searching for the soft, chewy, spice-filled, melt in your mouth gingerbread cookies. After some searching I found a recipe that looked like it would do the trick and we whipped up a few batches lickity-split. 🙂
Once they cooled enough it was time for the REAL fun to begin!!
Everyone took their places and their favorite color of icing and brought those gingerbread cookies to life!
Everyone did a great job! 😀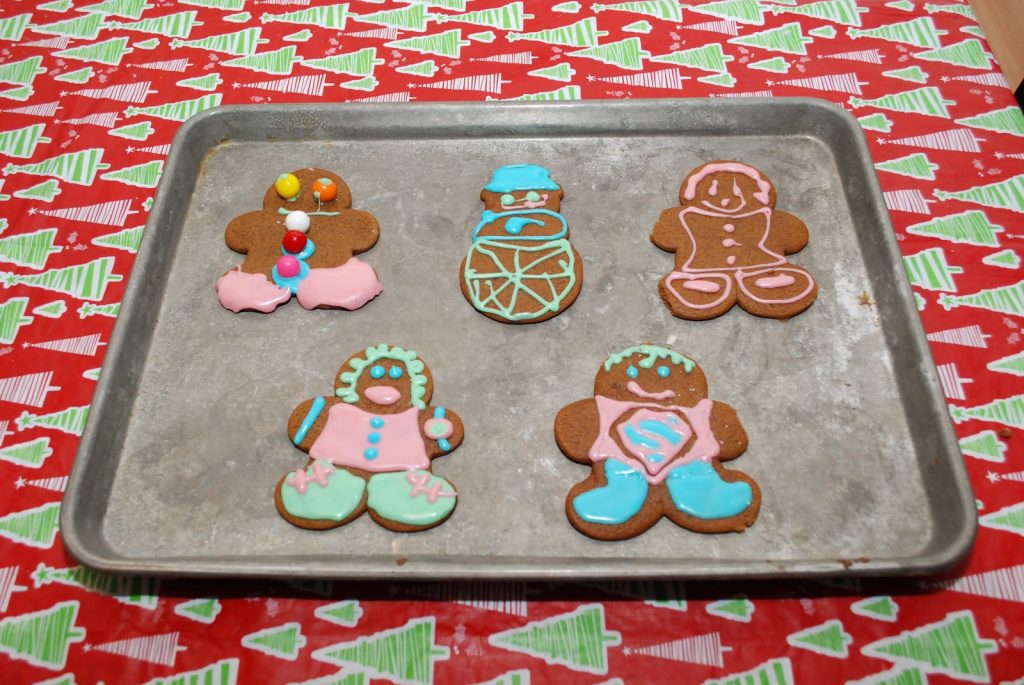 Top left to right: Alayna's gumball ginger-man, Eli's festive ginger-snowman, Walker's likeness of ginger-Alayna
Bottom left to right: Vanessa's ginger-girl, Jared's superman ginger-hero
This was the "Best Of" pan of cookies. 🙂
It was a memory making, holiday music filled, icing licking, cookie eating, family fun filled afternoon! 😀