Today was "Shadow Your Student Day" at the Jr. High. Walker actually wanted his old Mom to come! So nice to know I'm not too embarrassing to him…yet…lol! I got to follow Walker around all day and get a glimpse of what his day is like at school.
It's also been Spirit Week and today was, "Would You Still Be My Parent If I wore This To School Day". Walker really has a LOT of school spirit. And to answer the question, Yes I'm proud to be this guys parent! 🙂
(Sorry for the crummy cell phone pics…)
He's Awesome!! LOL!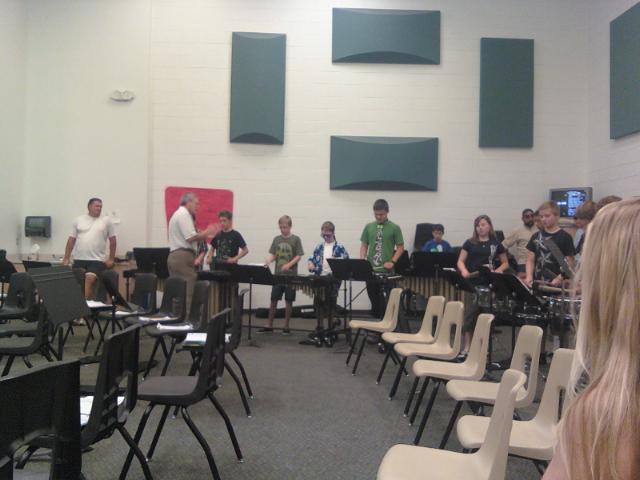 Rockin' it out in Band!
Learning about earthquakes in Honors Science!
I stopped taking pictures after the 3rd hour. I didn't want to embarrass him TOO much..LOL! ;P It was neat seeing how he manages his day and interacts with his peers. Most of the teachers didn't modify their day just because we were there. I think that was good so that we could really see how the students are being taught and what they are being taught.
Walker is definitely a smarty pants! He's in all honors classes and I can tell you now, by next year or so I won't be able to be of much homework help to him. Good thing Dad is a smarty pants too! 😀 We had a fun day together!