Walker has been waiting a very long time to get braces. He unfortunately inherited my horrible teeth. Our mouths are too narrow, and we have serious over crowding. I took him for a consultation about a month ago and the Orthodontist (who I LOVE and was my Orthodontist a few years ago 🙂 ) said it was time!!!
I'm pretty sure he's been counting down the days since we left the office that day. He's been sooo excited to finally get them…and today was the day! 🙂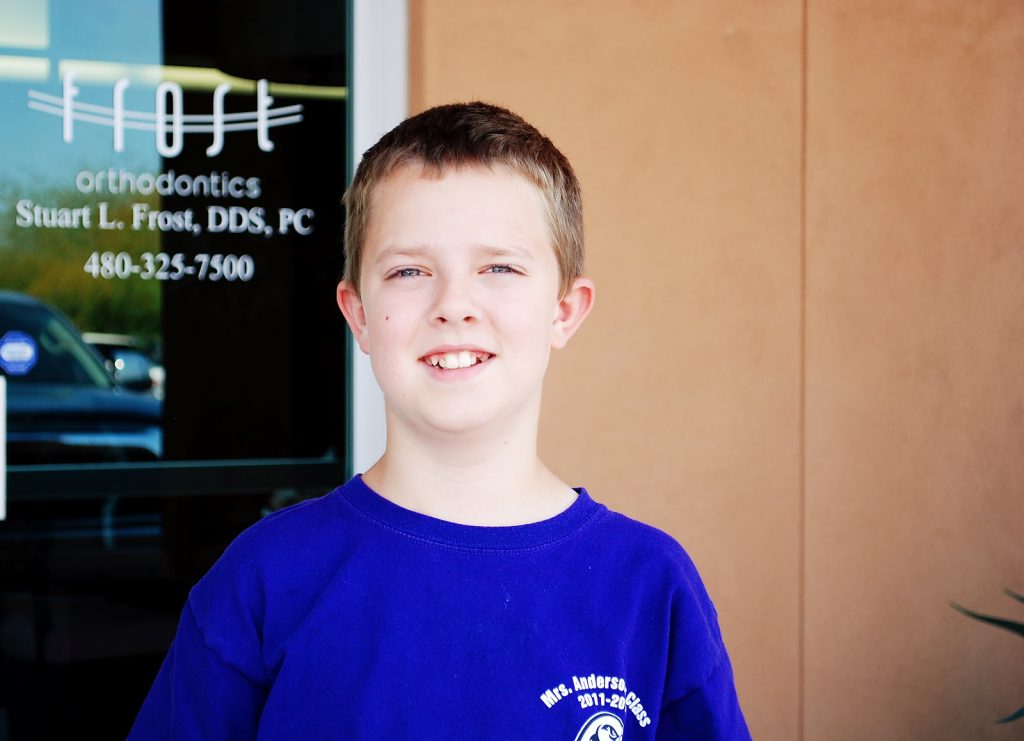 Before….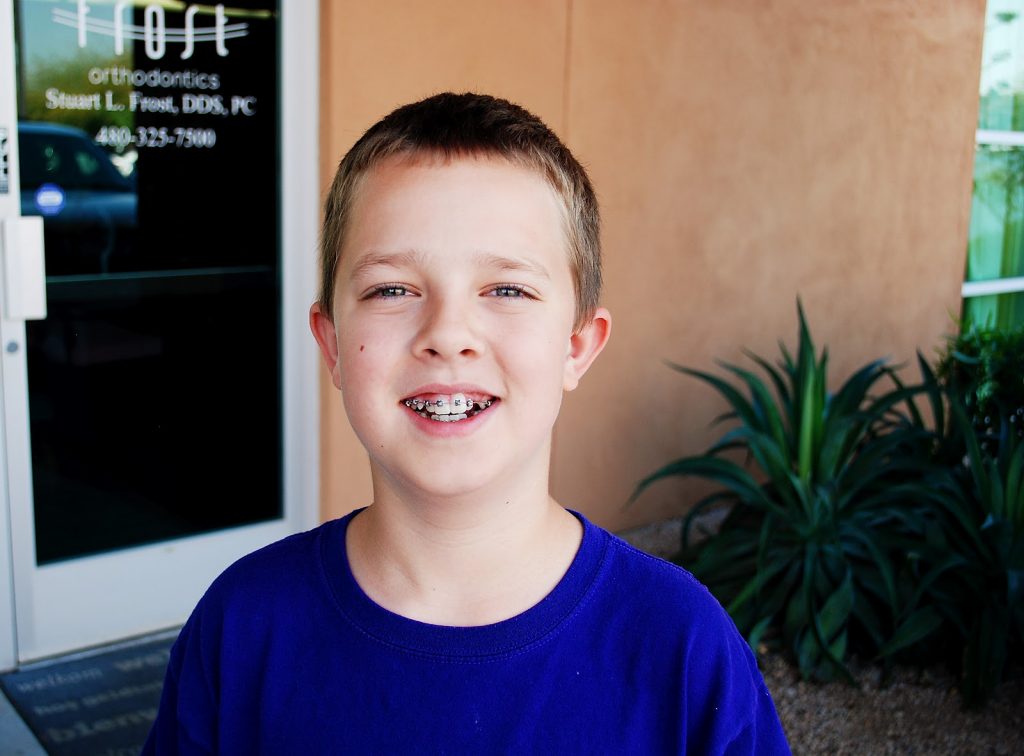 After…..
Doesn't he look great!?!!!! 😀 He's on his way to a wider, straighter, beautiful smile!
The treatment plan said he'll have to wear them for 2 years, which is pretty fast! Dr. Frost uses a new type of braces called Damon Braces. They are free sliding and they do not use bands around the bracket. Because of this there is less friction and the teeth move much quicker…and they don't hurt as much. 🙂
The Orthodontist also gave us a bit of cool news…he said he thinks the braces will open up his mouth enough that it will help with his lisp. We were SUPER excited about that extra news! 😀