Eli Harrison Kitch, is my second born son. He came into the world on April 14th, 2003, at a
WHOPPING
9lbs. 3oz!!! It was a surprise to me and the Doctor! 🙂

Eli is my big teddy bear. He looks big and tough on the outside, but inside he's a softy. He has a heart of gold and he's very protective of his family and friends.
Eli is a straight "A" student, and he loves games to no end. He's always up for any game, anytime, any place, anywhere! He's always looking for fun. He loves to play T-Ball ….. and he's pretty good at it! 🙂
I feel blessed to have him as my son. He's taught me so much in his 6 whole years…the biggest of which has been patience and selflessness. Thank you son!
Eli's Birthday Party:
For Eli's bday he chose to pick a few of his best buddies from school and go bowling. (Told you he loves games!) 😛 We went to the Brunswick Zone in Mesa and had a blast!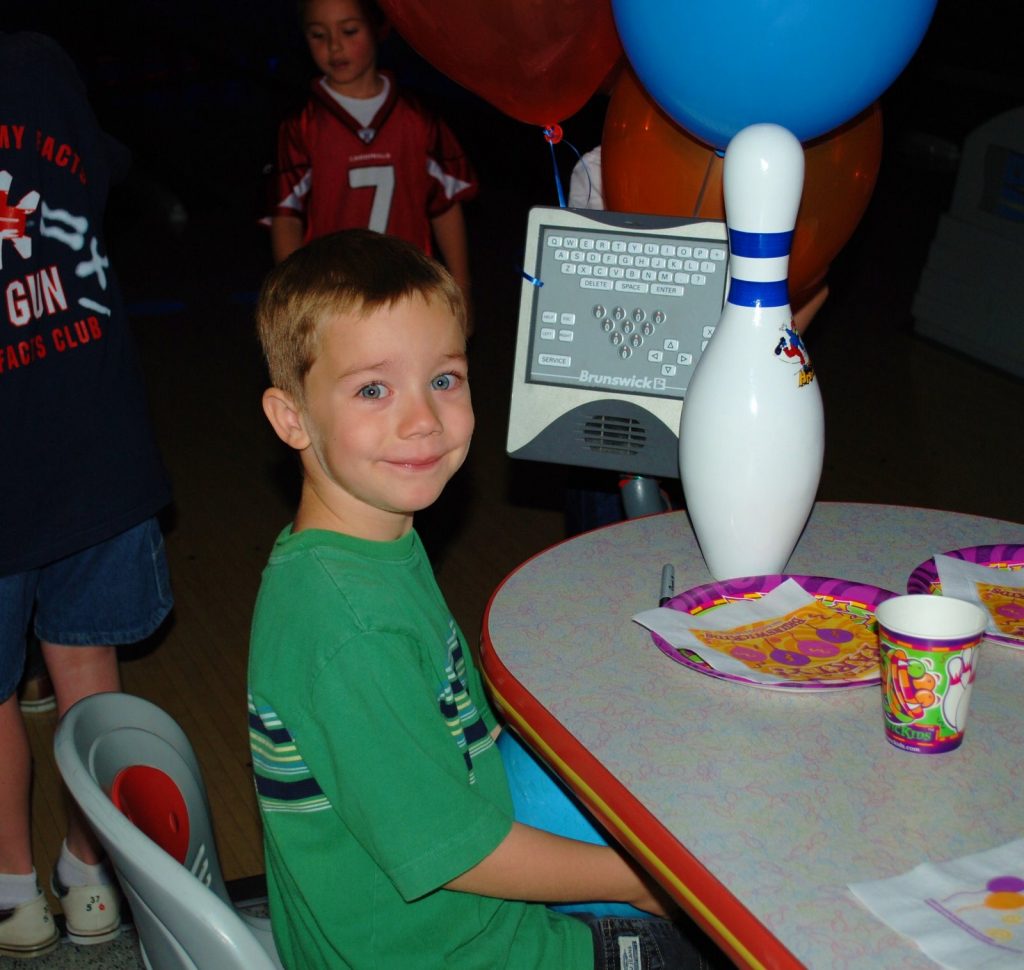 Here's the Birthday Boy!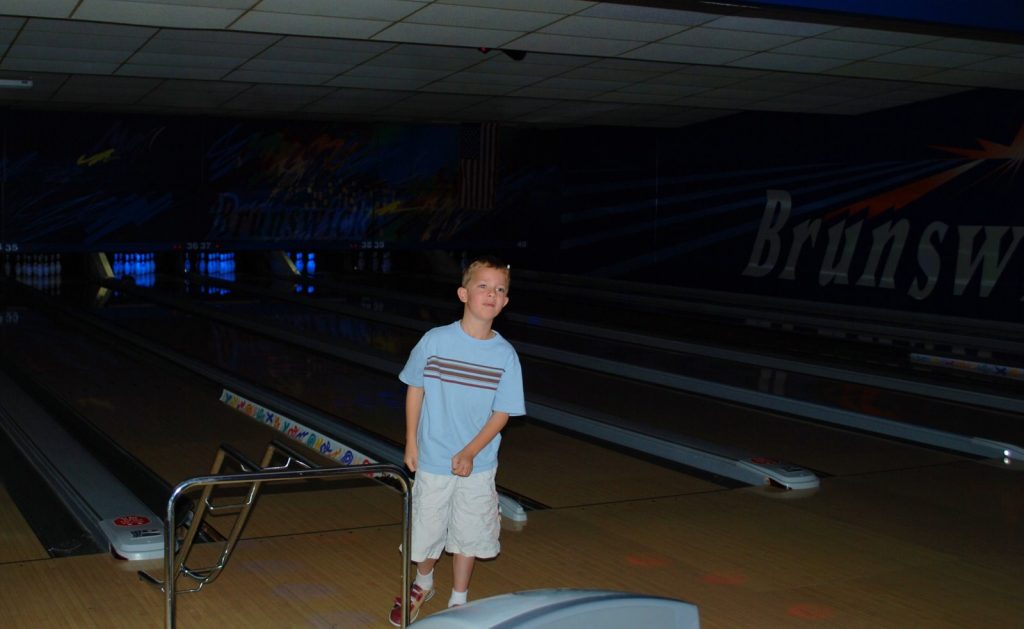 Walker showing his stuff!
Ok…I don't remember ever seeing these "ramp" things when I was a kid when we went bowling. But they are pretty smooth! You line up the ramp, load your ball, give it a push, and voila! Definitely helpful by the end of 2 hrs. of swinging a 6lb. ball when you're a kid. 🙂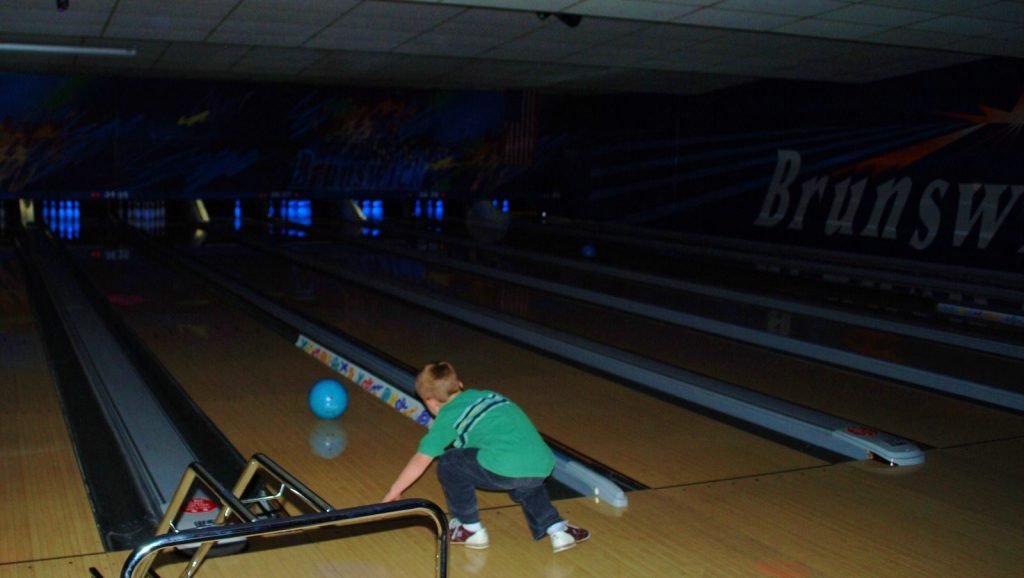 Eli giving it all he's got!
It was a pretty nice set-up at the bowling alley. They provided everything I could have though of! We'll definitely go back again….maybe even in July for Walker's bday. 🙂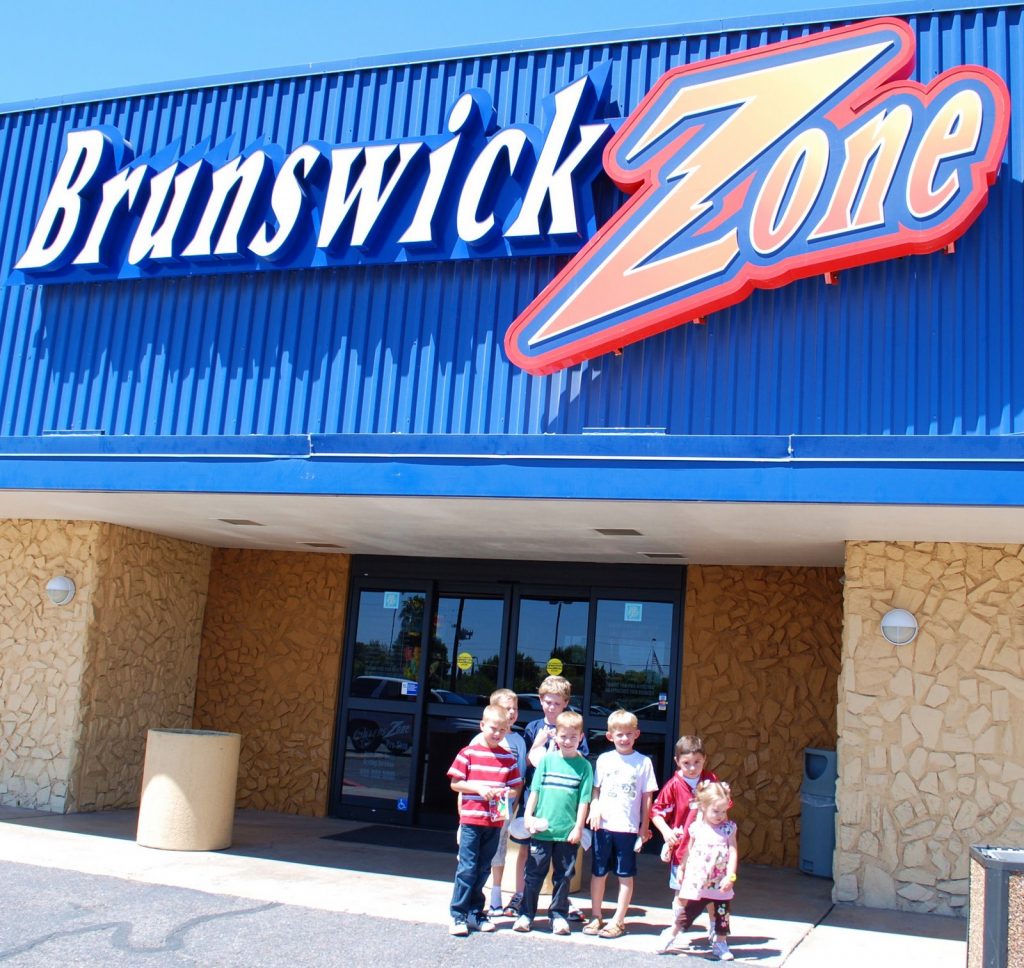 Group shot of the "Party People"! (Front to back: Derek, Eli, Alayna, Walker, Jeffery, Devon, Jeremy.)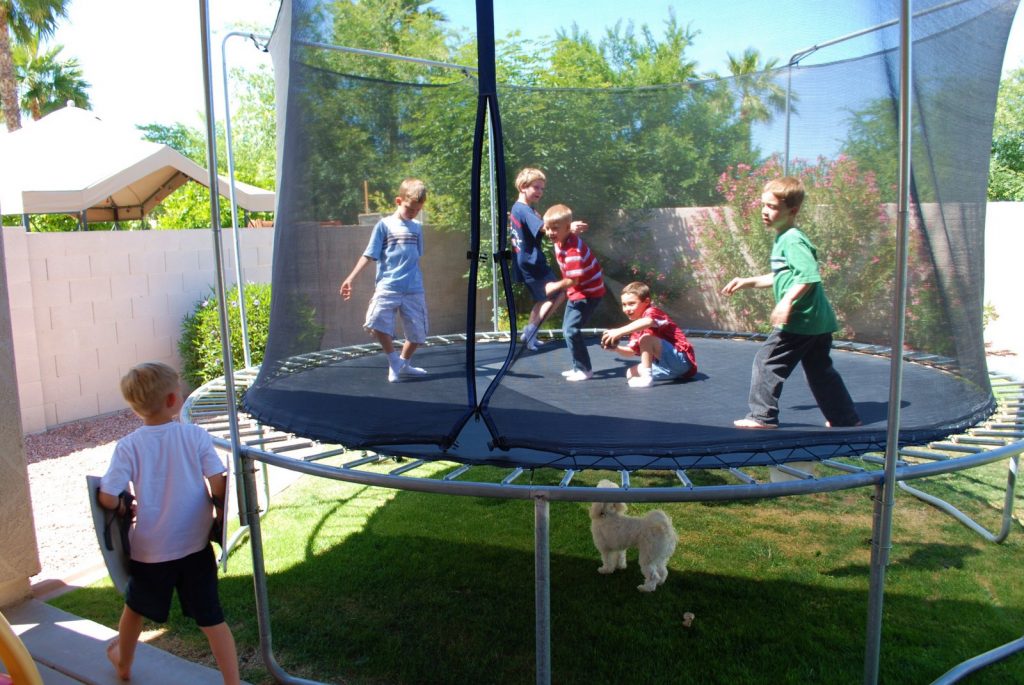 We decided to do cake and ice cream back at the house so I wouldn't have to transport it. The kids played out back for a while…you can see Sammy trying to get into the action!
For as long as I can remember, Eli has always loved pirates. So for his bday cake he of course asked for a pirate cake. This is what I came up with to make for him. He told me, "This is the coolest cake I've ever seen mom!" Another example of his heart of gold!