Walker is a Senior & Eli's a Freshman. 💙💙
This is actually Walker's 2nd year at ASU but his 1st year on campus. ASU moved everything online last year because of COVID. I'm so glad he gets to go in person this year, meet new people, and have a traditional college experience!
He's been working hard towards double majoring in Philosophy and Religious Studies. He's getting very close to having those completed. Now he's looking into teaching (most likely High School).
Teaching isn't a "new" path for him. He had been considering becoming a College Professor (in those degrees of study) for the last couple of years. He's always been drawn to this field/occupation. But as he's learning about these different professions he's feeling called to teach High School.💙
Teachers are critical and have one of the most important jobs. Our children need GOOD teachers. I wish society appreciated them more and compensated them for all they do! That has been the hardest thing for him to settle on is the fact that he will be so under paid. Supporting a family will be tough. I know the Lord will open doors for him though.
In fact, he recently quit Joe's Real BBQ and got a new job at Tutor Doctor. The pay is about a $5/hr. increase and he's gaining experience with kids. He's tutoring students (from K-12 grade) and it is the perfect fit for him. He came home from his first day and he said, "I LOVE this job!!"
I couldn't be happier for him!
The Lord also blessed him with a University Grant this year equaling $2,500! He has no idea why it was given to him but we are so very thankful!
He's requested a meeting with is Academic Advisor and he'll be figuring out what all is required to obtain his teaching degree/certification. He knows it's going to add a year possibly two to his schooling but hopefully it will be on the shorter end. 😛
College boy #2: This is Eli's 1st year at ASU.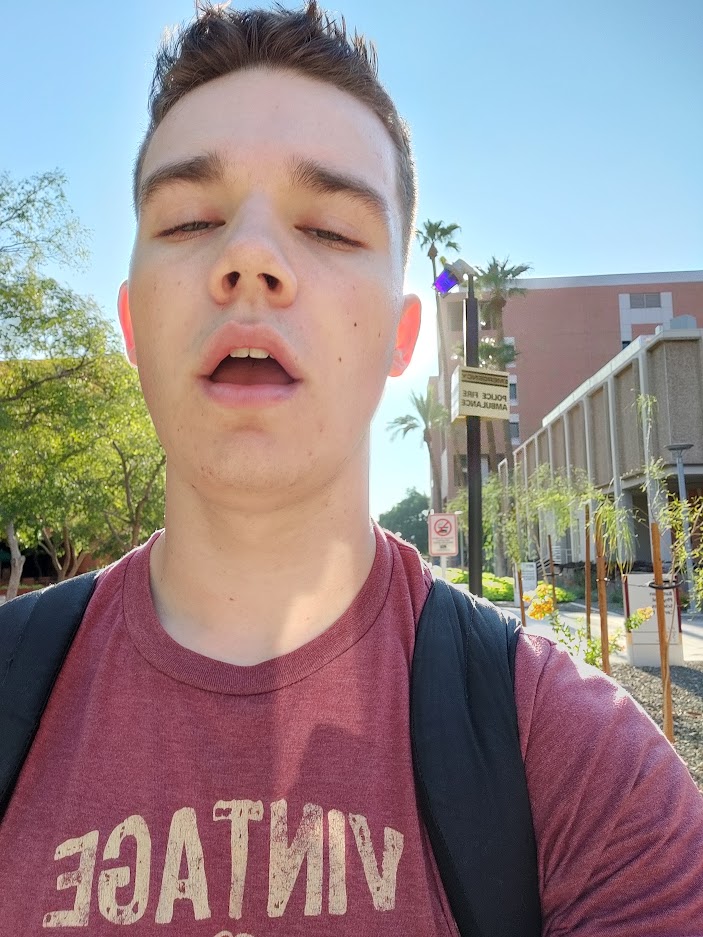 But I guess he isn't so thrilled about it. Lol! 😂
He has a FULL load!!!! Now that he's been in school for almost a week he's realizing how much he's trying to do at once. He's not only going to school full-time for Computer Science Software Engineering, he's also working at ASU at the Help Desk Dept., AND he's doing AFROTC! One of his Sargeants actually told him that most students who try to do his degree and AFROTC end up quitting one or the other. Yikes!!
His days starts bright and early at 4am and there are days he doesn't get home until 8:30pm (sometimes later)! Calculus III is kicking his trash as well. He spends hours, and hours on math every day.
Engineer = You Better Love Math. LOL!
I worry he's going to burn out, but I also know he's extremely determined, and if he wants it he'll do it! Once he makes up his mind about something, that's it! But I do worry still…I guess that's what mom's do, we worry about our kids.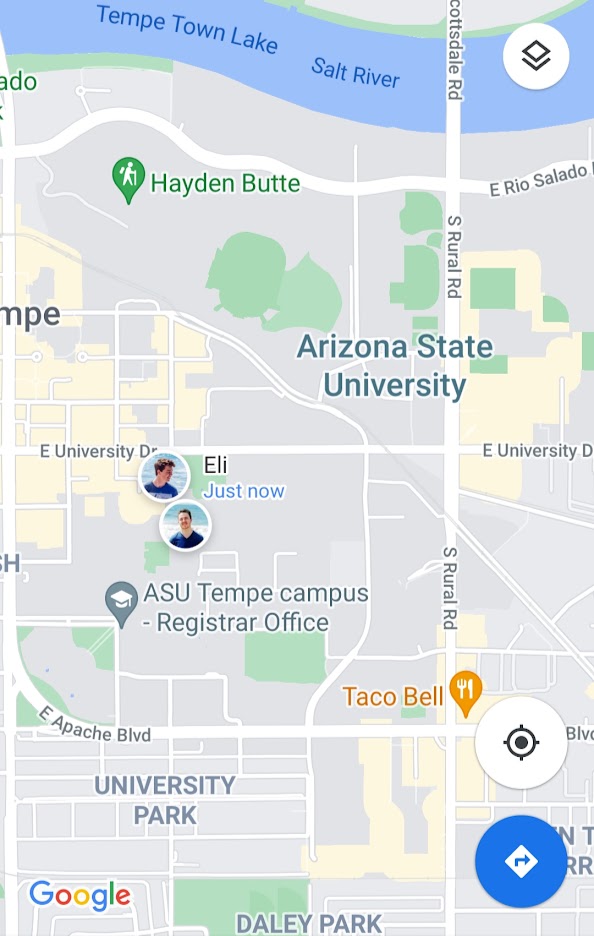 I love seeing the boys at school together even if it's only on Google maps. LOL! 😛
Here's to a great year! Good luck guys!!!!