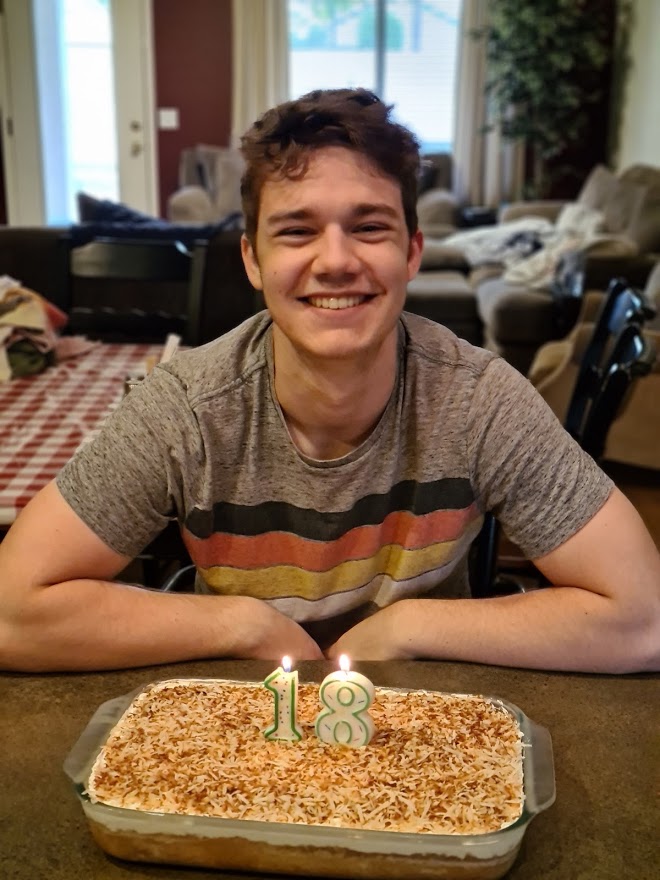 Birthday Celebration Continued
The last week or so has been a lot about Eli but this kid definitely has earned every bit of the attention. 🙂
We took him out for his birthday lunch to a new little place by our house called Nurdberger. It's got a fun theme. Everything is comic book, video games, star wars, etc. You can read more about it here. The food is also pretty tasty! I like supporting small businesses even if they are a little more money.
It was fun to go out and celebrate our boy…who is now a man! Whaaaat!!???!!!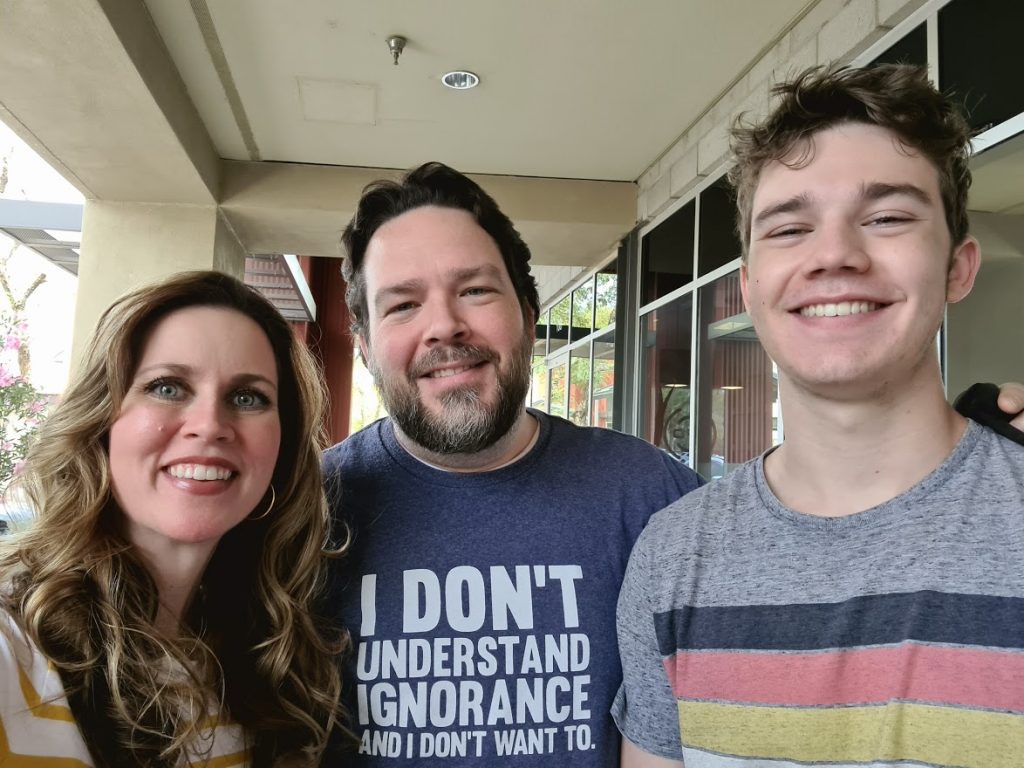 Afterward he had his best friend come over and we had his favorite coconunt tres leches cake he asks me to make every year.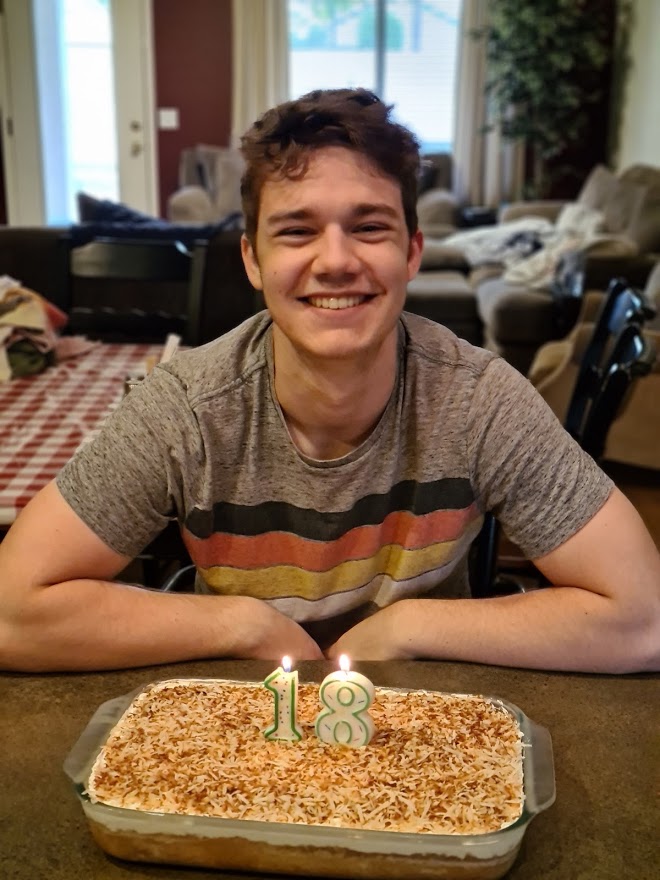 Sadly, Walker was at work and didn't get to enjoy it with us.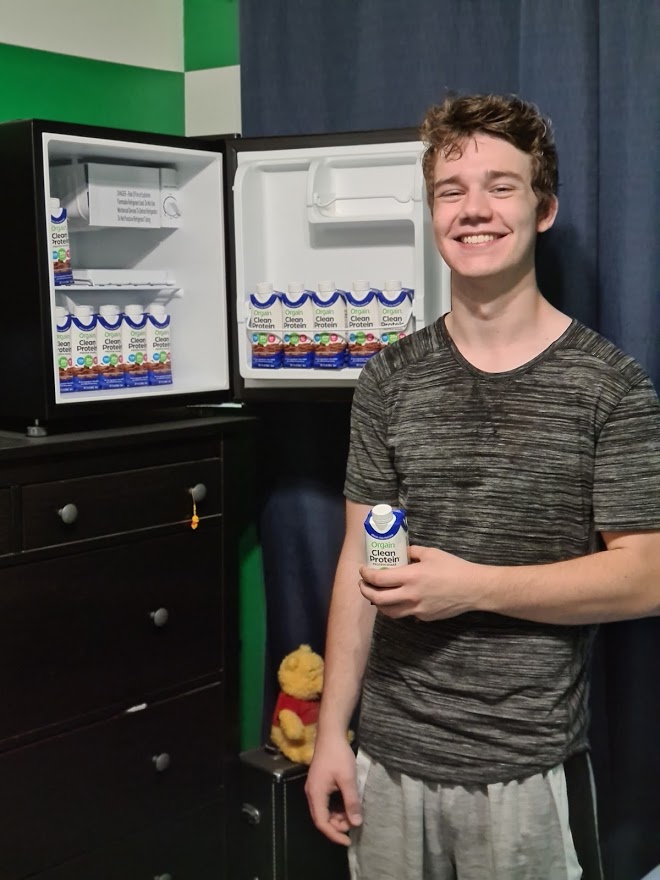 He's been working out A LOT this year. He's been trying to get those gains! He's been wanting protein shakes to help build those massive muscles. 😛 So we did our best to stock him up! Haha! This wasn't all of them either. There were a couple of boxes that didn't fit.
Happy Birthday!!!