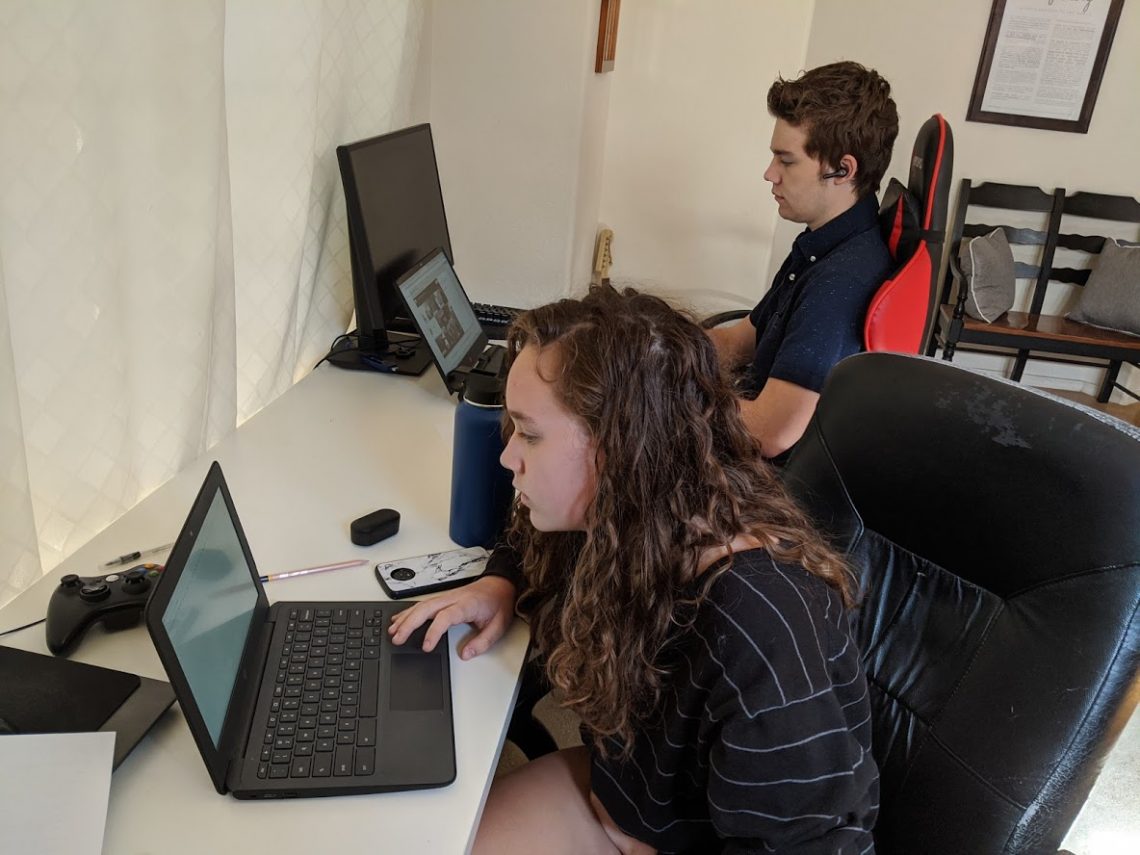 Today is the 1st day of (online) school!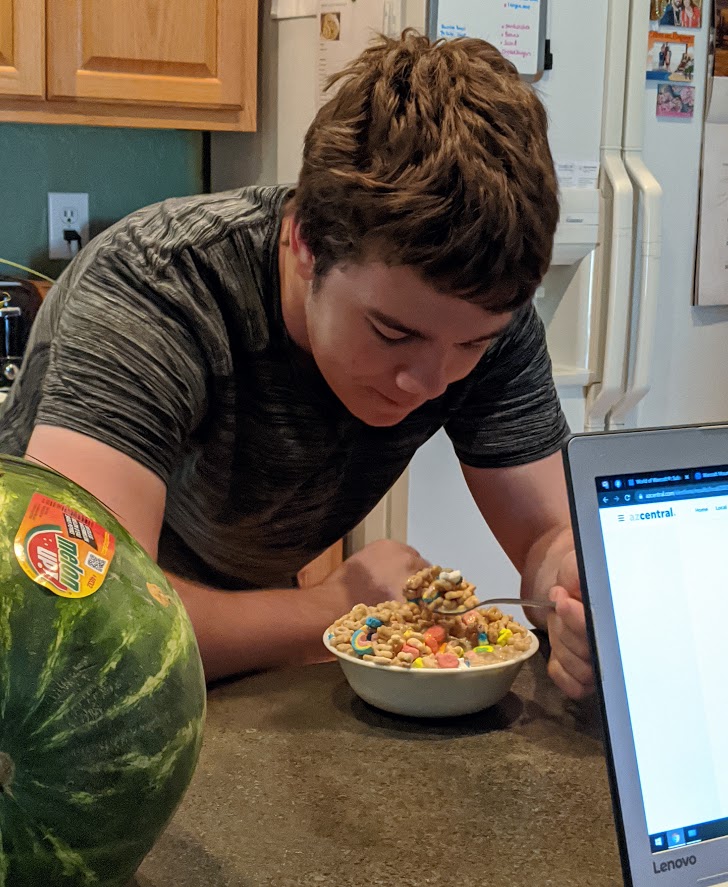 Eli started out with his usual GIANT bowl of cereal. LOL! He cracks me up how much he tries to fit in the bowl before it just spills out everywhere. And this pic was after he took several bites already! 😜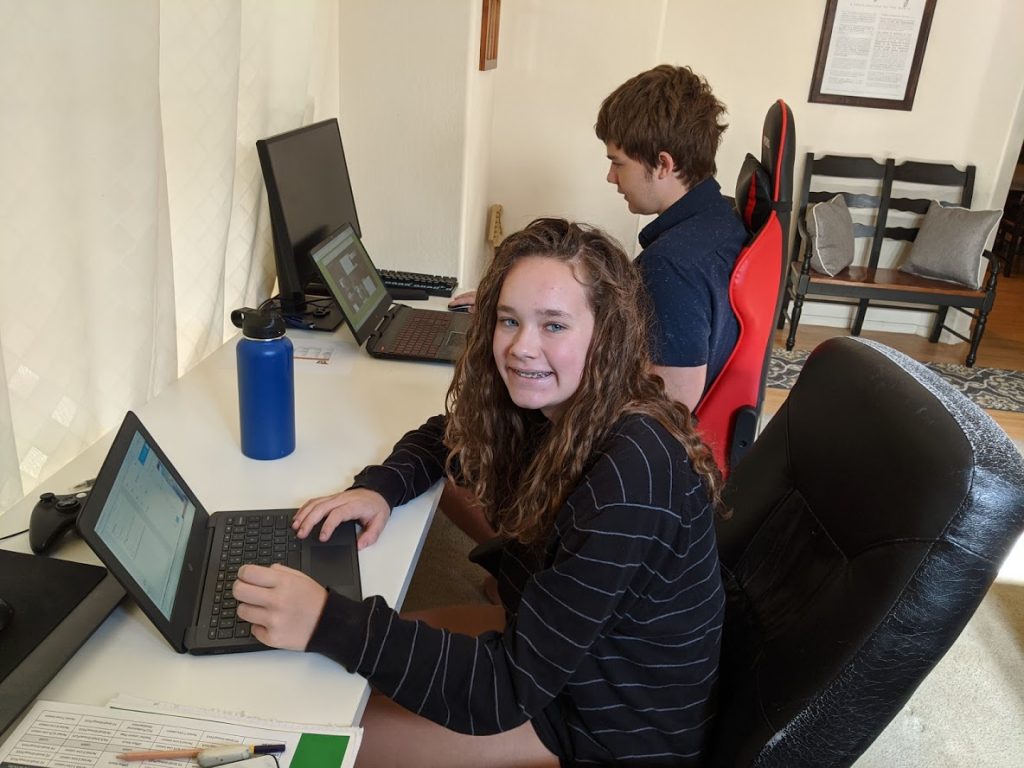 Things look a little different this year. No new backpacks, shiny new back to school outfits, or even brushed hair (Eli)! Haha!!!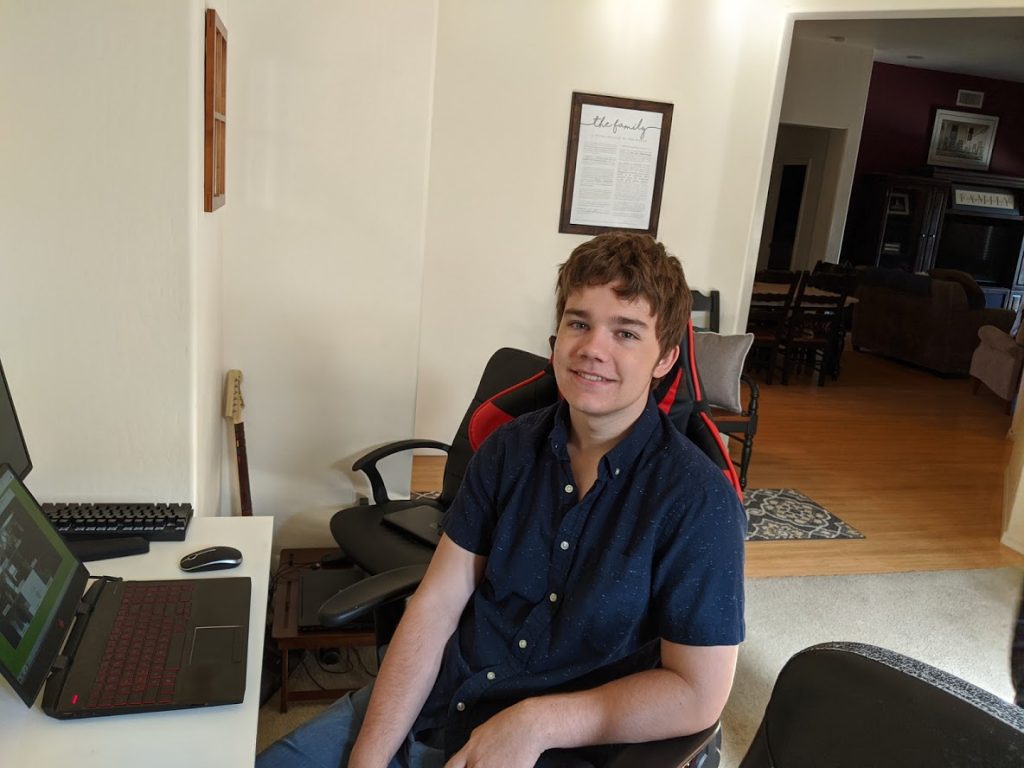 Eli is a Senior! 😱 It's a little hard for me to wrap my mind around this fact. I pray that this covid mess will be over soon and he'll be able to experience some normal activities for his last year of High School.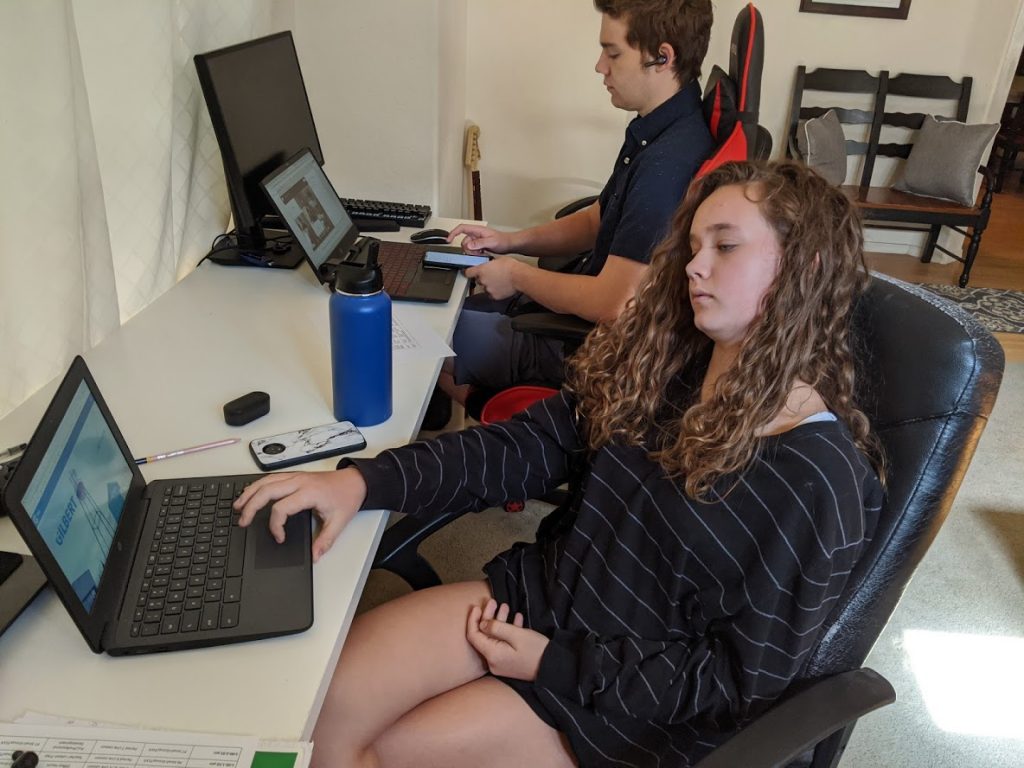 Alayna is in 8th grade! She didn't quite make it out of her pj's before classes started. And she wasn't too thrilled about online school as you can see. Lol! 🤣 Being in Jr. High during a pandemic has been hard. These years are so important for friendships, hanging out, and socializing. She's a trooper, but it hasn't been easy for her for sure.
We had a few minor glitches trying to get the kids logged in this morning. The system was just swamped and login times were lagging pretty bad. But they were able to sign in and meet in each of their classes. By the end of the day both kids were laughing and in better moods. Online school isn't as terrible as they thought. 😜
Let's hope it only get better from here!!