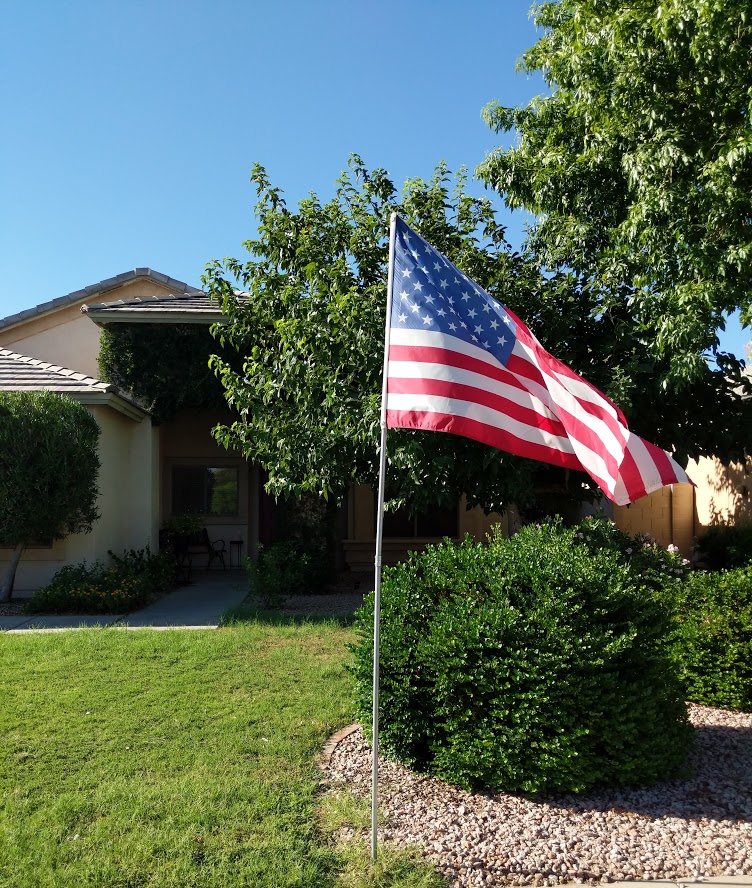 I was busy in the kitchen and heard a knock on the door. I answered it and our sweet friends the Merrill's wanted to know if we would like a flag. They use to run the Boy Scout fund raising program in our Ward where people could pay for a flag to be displayed on each holiday and the money went to help the boys fund their camps and trips ect. Since our Church is no longer doing the Scouting program (they have come up with their own) they wanted to give the flags away to those who had subscribed to the fund raiser in the past. I was more than thrilled to get one! I think our flag is beautiful! <3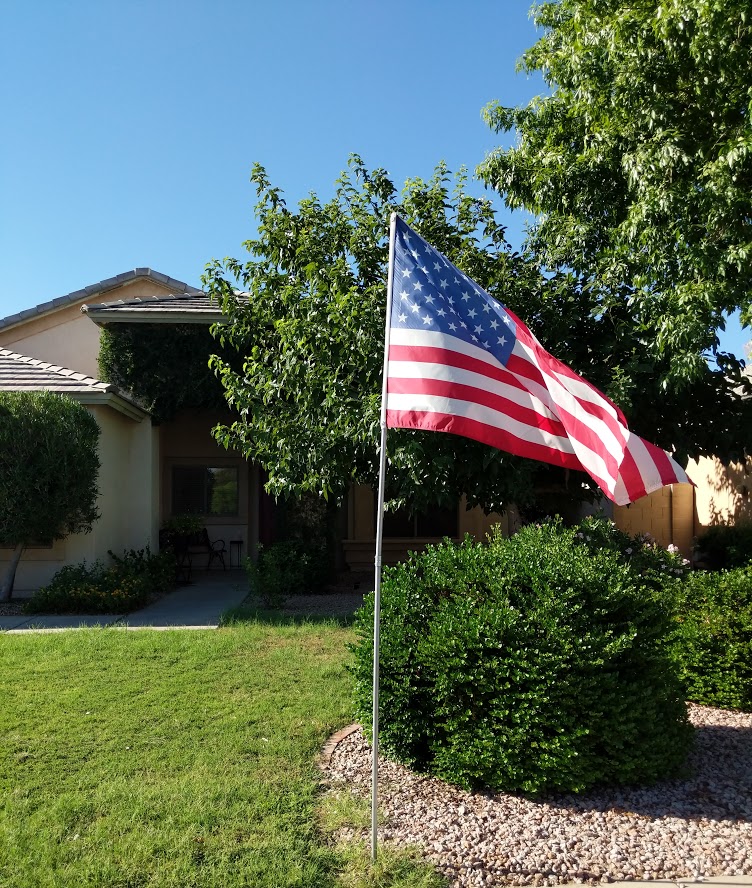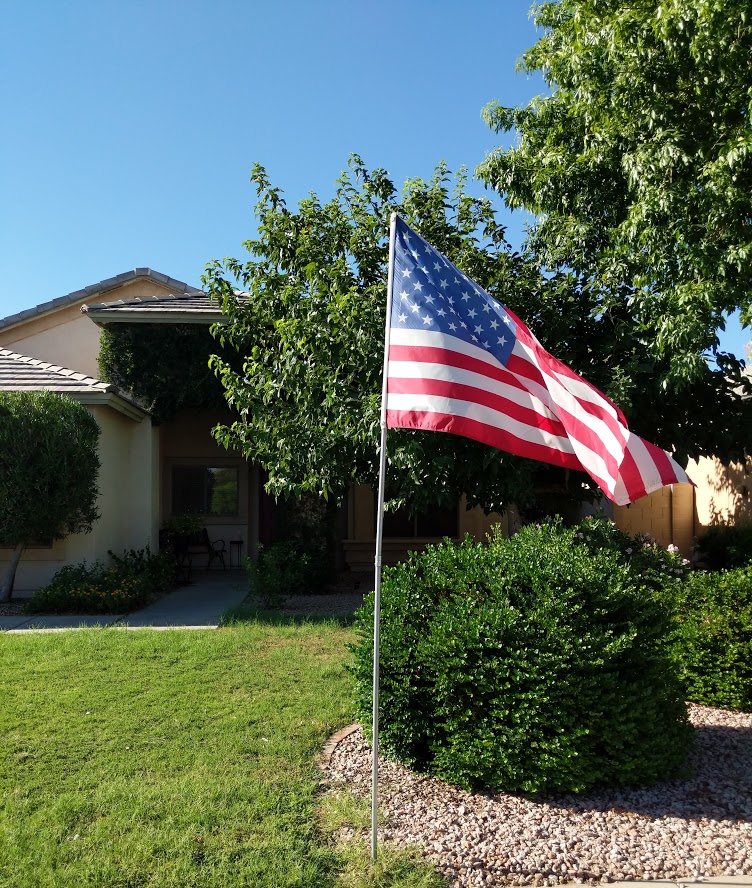 That was a GREAT start to our 4th of July! 🙂
We grilled brats and had a nice BBQ with our family. Both boys had to work later in the afternoon so we kept it simple.
This year all of the firework shows were cancelled because of the Governors order last week. Because of that firework sales to do at home SKY ROCKETED (no pun intended 😛 ) They said this year's sales were the highest they've ever seen, ever!
Unfortunately for Sammy, he's not a fan.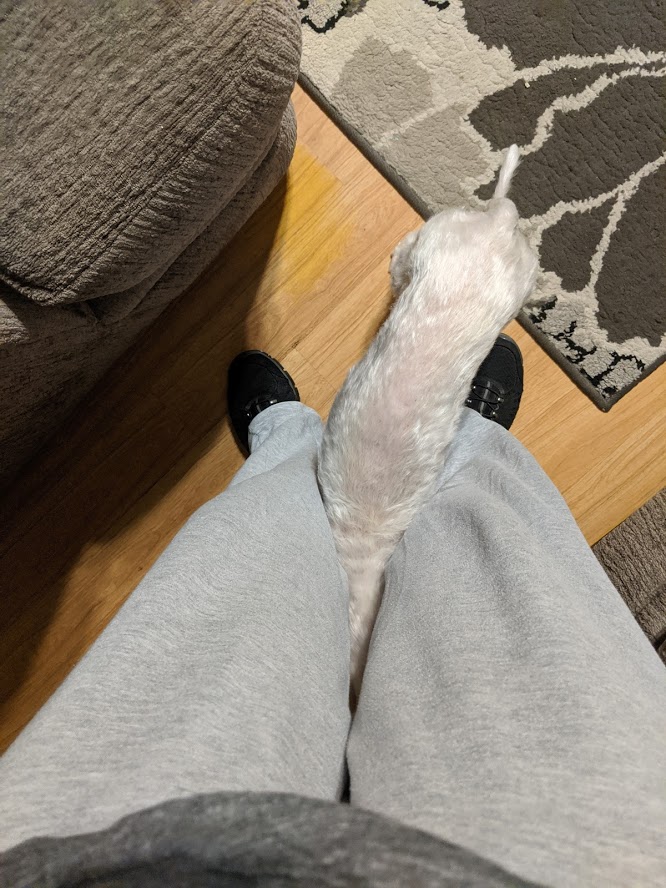 Fireworks scare the daylights out of him. Poor thing! So we gave him some meds the vet gave us to help him out.
He was pretty out of it…LOL!!!
Walker got home from work and I looked over and saw these 2 peas in a pod! Hahaha!!!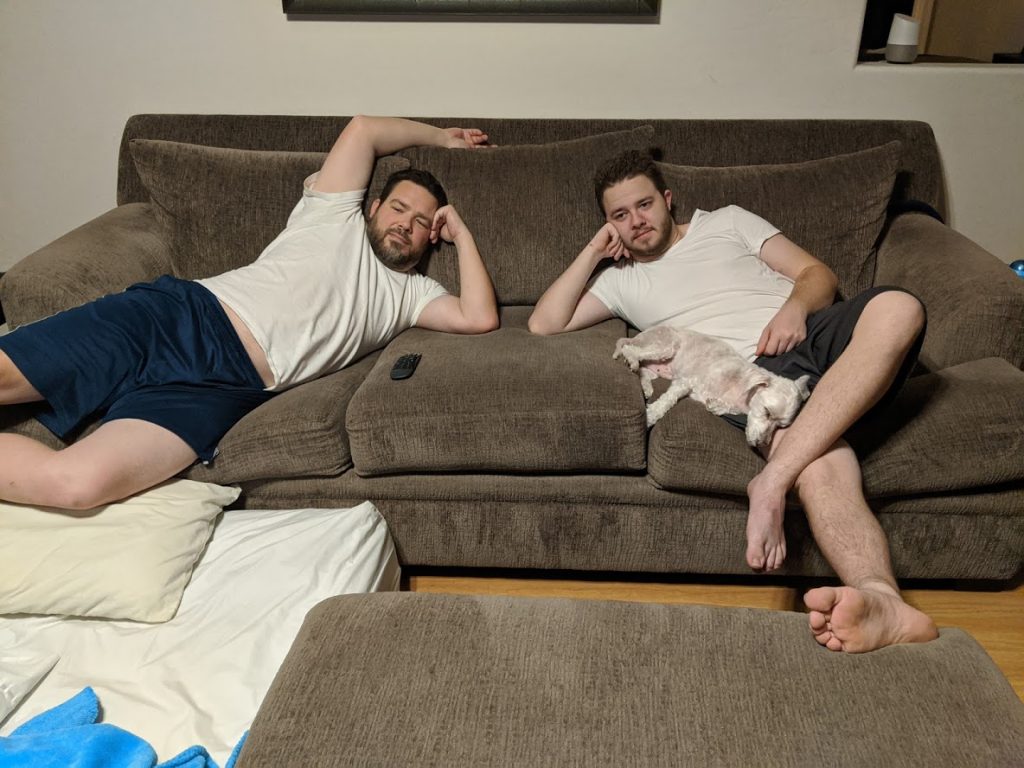 We had a nice holiday. I love the country we live in. The freedoms we are blessed with and for the men and women who fought and gave their lives for all we have today.
God bless America!