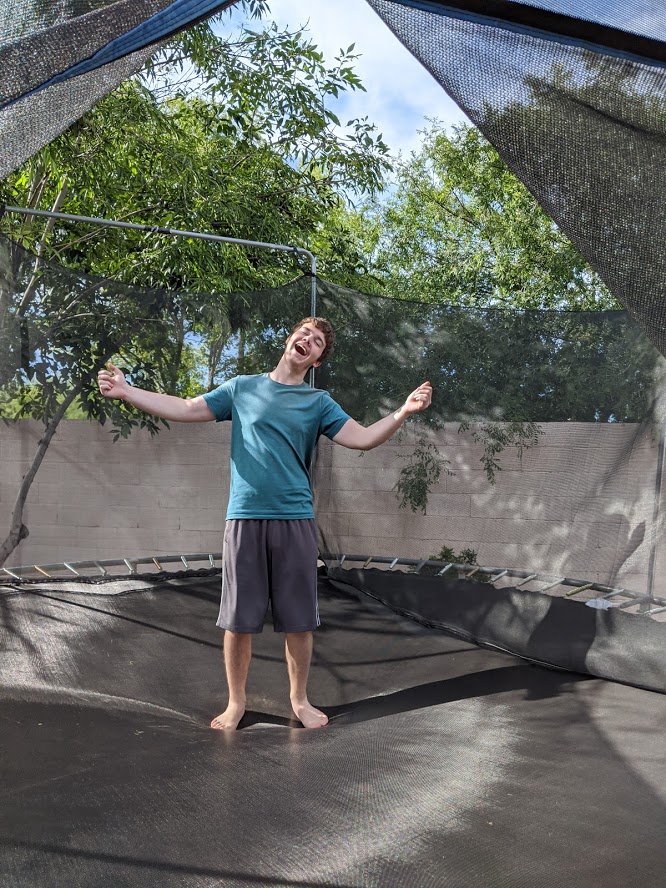 Returning to Some Type of Normal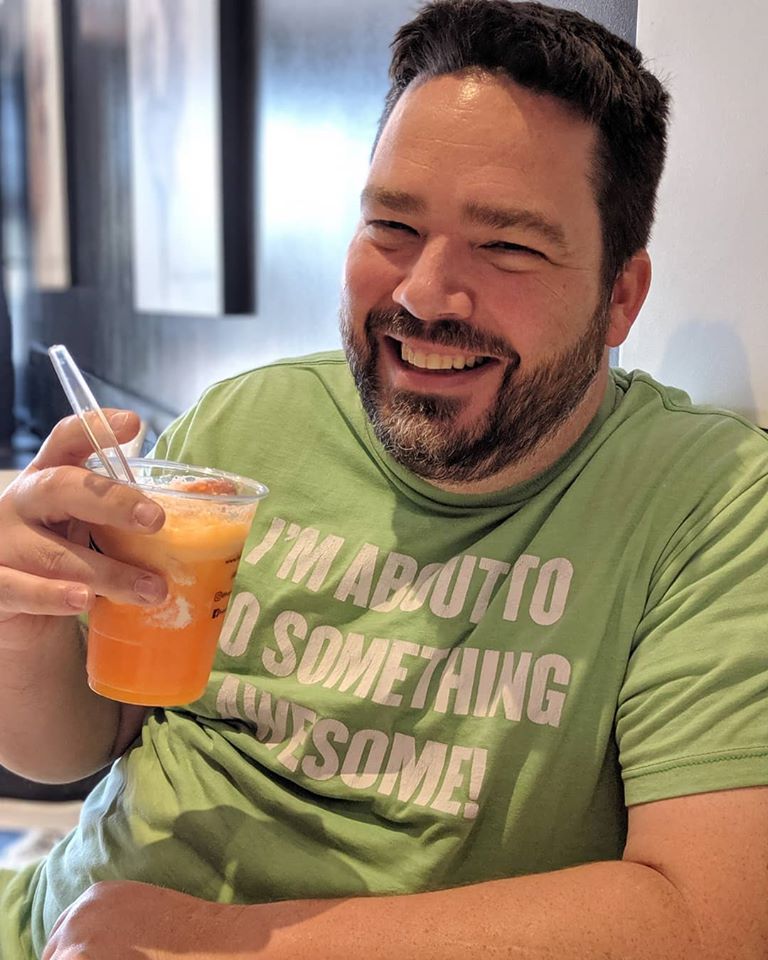 But first….Today marks 12 years ago Jared was officially diagnosed with MS (Multiple Sclerosis) but has been suffering from it for a total of 21 years. (He had just been misdiagnosed before then…migraines they said. 😕) God has blessed him with the health and strength he needs each day since then. His health is good for the most part but he does have bad days here and there. He refuses to let this disease define him. I'm thankful for this anniversary each year. It reminds me that life and good health should never be taken for granted!! ❤ His smile in this picture is contagious. He can make me laugh like no one else. He has a quiet quick wit and radiates a love that draws people to him. He is my best friend. 💙💙💙
We got to take another fieldtrip to the Jr. High to return Alayna's cello. That's her orchestra teacher Mrs. Levy.
Alayna has been doing a project for the last several weeks for school. She's been working on improving her cooking skills. This was her last recipe to try. I had lots of frozen brown bananas so banana bread was the choice! 🙂 Besides, banana bread is super delicious!
She did awesome and the bread was yummy!!! She's becoming quite the little chef!
Since we are still in this limbo phase of being locked down but slowly opening back up we are still staying home for the most part. That has lead me to realize we need more activities and things to do around the house for fun. Our trampoline mat and springs were rotting through (thank you AZ sunshine) and didn't have any spring left so we decided to replace them.
I searched for 2 days online looking for a place that had them in stock. Apparently everyone is doing the same thing!
Eli was a huge help in putting it all together. I love how he is always willing to take part in a project! <3 Look at him using those big guns! LOL!
The kids were super happy to have the tramp back! <3 I love that these two still hang out and play around with each other.
Jumping on the tramp lead to volleyball over the pool.
Which lead to swimming in the pool but I don't have pics of that.
Jared and I were sitting watching them and we had to pull out the "Spider Stick". We've had sooo many gosh darn spiders this year. Our whole back patio is covered in spider webs. Jared has sprayed several times and we knock the webs down when we see them and smash those suckers dead when we find them but the next day they are back! It's wild! So we have this fancy spider web stick that we use to get rid of them. haha!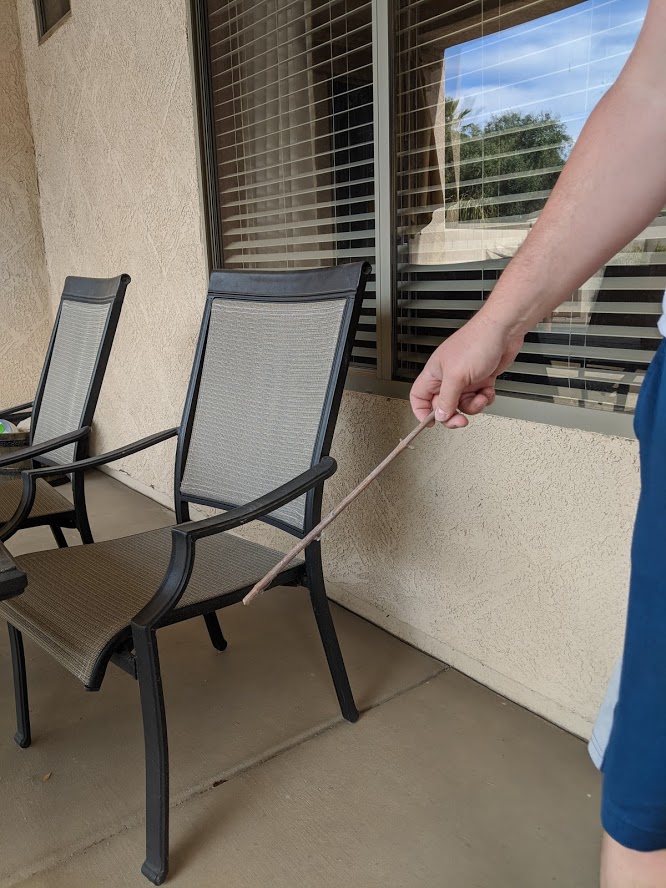 Friday was all three kid's last day of school! The schools moved up the date by a week. With time running together and no one really knows what day it is around here anymore I thought it was important to celebrate to mark the end of the year! 😛 We decided pizza and ice cream was the way to go!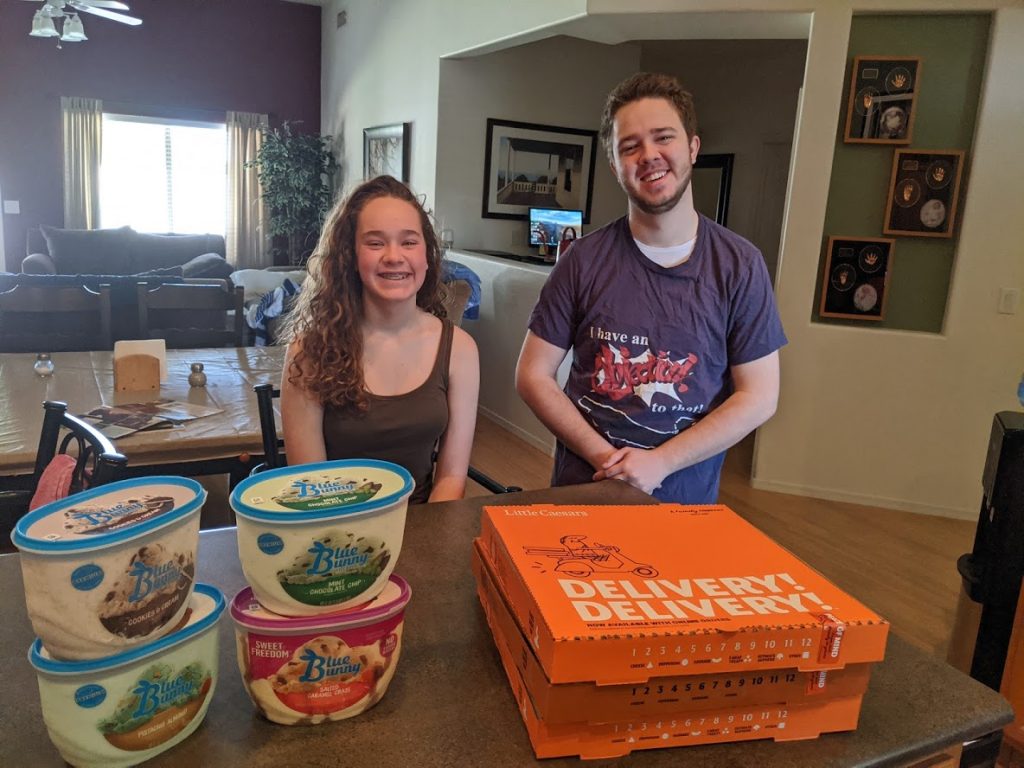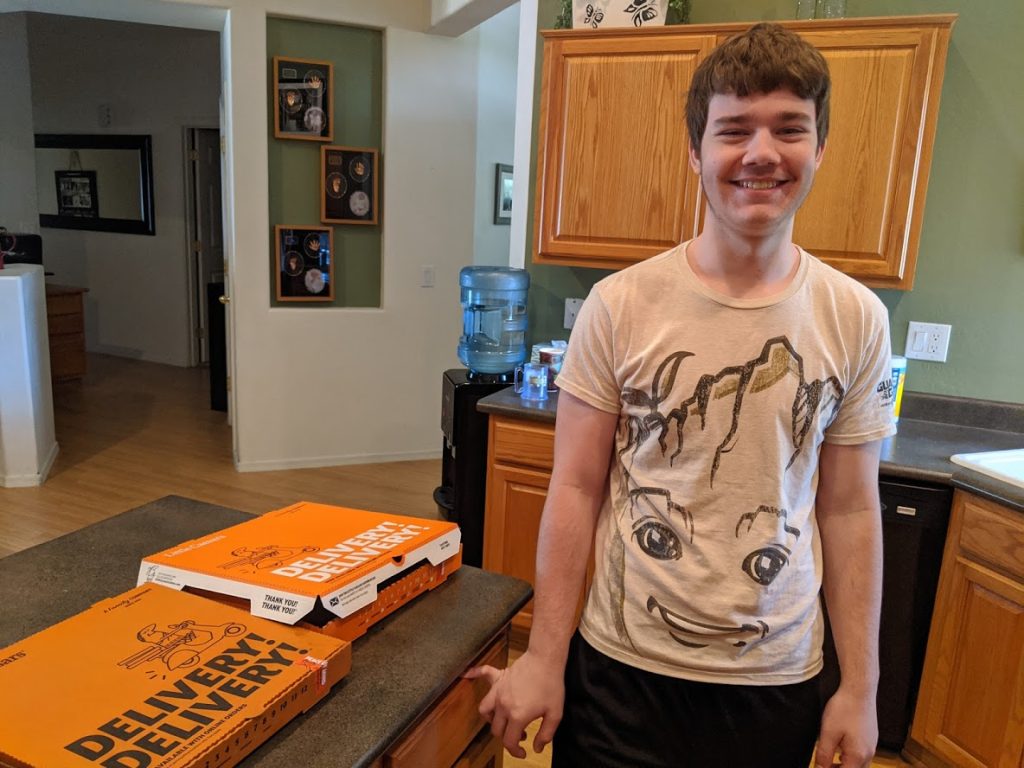 The Governor allowed the stay at home order to be lifted! We are now entering into reopening Arizona in phases. It all feels exciting and scary at the same time. I'm ready to start living life again and having the kids get back to friends, work, and their childhoods but I'm also nervous because this virus is still out there. We will come in contact with it. Many people have recovered just fine and others have passed away sadly. I pray everyday we will come out the other side!
The old executive order was called Stay Home, Stay Healthy, Stay Connected. The new executive order for Arizona is called Stay Healthy, Return Smarter, Return Stronger.
They will continue testing and making more tests available not only for the virus but to check to see if you have the antibodies (meaning you've been previously infected). They will be doing contact tracing for those who you come in contact with if you or them have become sick with COVID. It really does feel like we are living in a Sci-Fi movie.
Meanwhile, California announced that they are extending their lock-down until the end of July!
Since the stay at home order was officially lifted I told the kids the good news and that they can have friends over and go to hang out with friends at their houses whenever they wanted. No more lock-down! They were ecstatic!!
They also didn't' waste anytime and had a couple of fiends over.
Walker has been hanging out with his buddy at work Big Blake (that's what we know him as 😛 ) as well as Chase, Nelson, and Jeremiah. We haven't been seeing much of him this last week. 😛
Alayna started a mural in her room a few weeks back and hasn't really been working on it much. She invited Brynne over an they got a bunch of painting done on Saturday.
I love how it's coming along! <3 There is still so much more to do on it. But I love seeing the progress!
Monday I had a meltdown. I'm not sure why it hit then…seems a little delayed, but I was feeling frustrated, lonely, a little scared and mad at this pandemic. It all just hit at once. I think we are all grieving in one way or another over how this has affected our lives. We've all lost things during this time. After a good cry, some chocolate and a good nights rest I felt better. LOL!
Then I decided I needed to cut (& color) the COVID out of my hair! Hair salons are finally open again and I needed a change. They took 6″ of hair off!! ✂️💇 I'm ready to step back into some kind of "normal" life again. 💛 The "before" is a little scary! I don't think my hair has been that long since my Senior year in High School. And the grey hairs were multiplying by the day! 🤣😂
Also, it was a little strange having my temperature taken at the salon. Lol! And yes they wore masks and sanitized everything between clients. 😉
I feel SOOO much better! Getting my hair done really helps me to feel fresh and ready to tackle the world again. 😛
There is a lot of heated debates on if we should be opening back up yet or not. One camp is saying it's too soon. We don't have a vaccine. We are putting lives in danger. It's irresponsible. We don't know enough about this virus yet and we are over taxing the medical care workers.
The other camp is saying we need to get back to work. People need to be able to support their families. It could take years before a safe and effective vaccine is available. Our economy is failing (stores are closing and going out of business) and many people are dying from the effects of this pandemic. Not getting the support (mental health) and medical care they would otherwise get if they could get into their doctor offices/hospitals. People are dying from the fallout of it all.
I don't think anyone has the right answer. It's so hard to know. We won't know probably for years to come if anything we've done and will continue to do has been helpful at all. Hindsight is/ will be 20/20 for this year of 2020.