Florida Elder is a Giant Nerd
This week I just wanted to share a thought. Sorry for not
emailing last week. Busy busy.
This week I've been thinking about one of the fundamentals
of the gospel. The Plan of Salvation, or Happiness. I loved Elder Uchtdorf's
talk in General Conference. This great plan that when we hear it stirs
something within us, maybe a remembrance of when this plan was given to us
before this life. Much like the call of adventure stirred in Bilbo Baggins.
This plan that we all accepted. This plan to leave on an adventure. A great big
scary and exciting adventure. With a guide. Our Savior. Who opened up the way.
Who slayed the monsters who would keep us from possibly succeeding as we are
nought but Hobbits. We have the capacity to make it. And to do so we need a
fellowship. We need to invite others along. We can't do it by ourselves. So we
must band together. As brothers and sisters. Fathers and Mothers. Dwarves and
Hobbits. To slay that great and terrible dragon. And complete this journey so
we may return home. Our true home. With our Heavenly Father again.
Hasta próxima semana.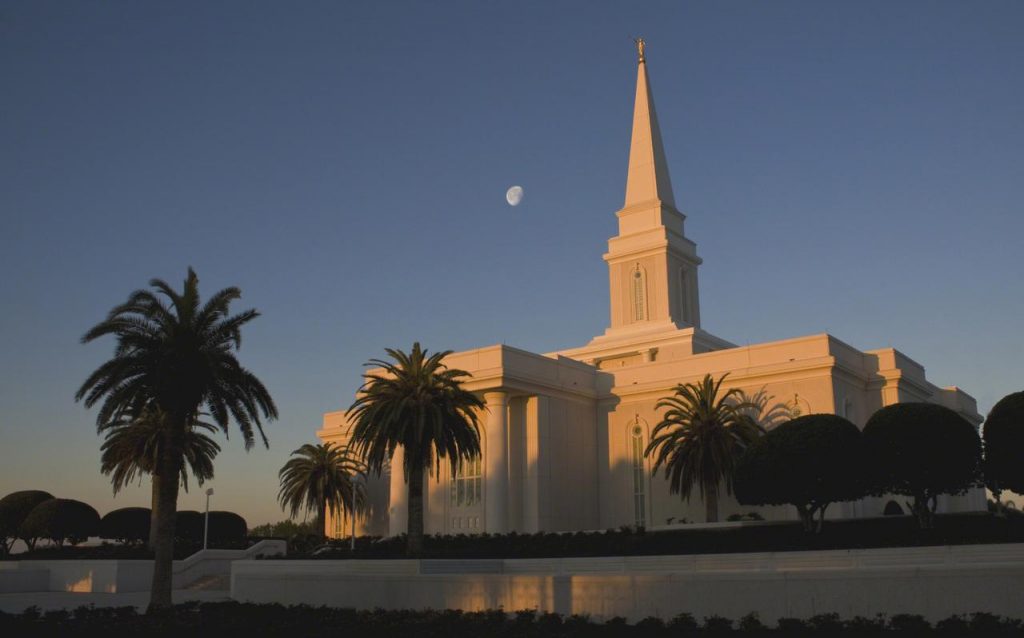 Orlando Florida Temple
He gave a talk in Sacrament yesterday on Elder Uchtdorf's talk. Hence his mentioning it in his letter for this week. He said that Bilbo Baggins' name is changed in Spanish to Bilbo
Bolsón
. The word for bag in Spanish is bolsa.
He said today has been exceptionally hot and wet. He said it's
basically sweat outside! LOL!
Last week he was on exchange with Elder Allen. He actually took some pictures! We were surprised and thrilled! 🙂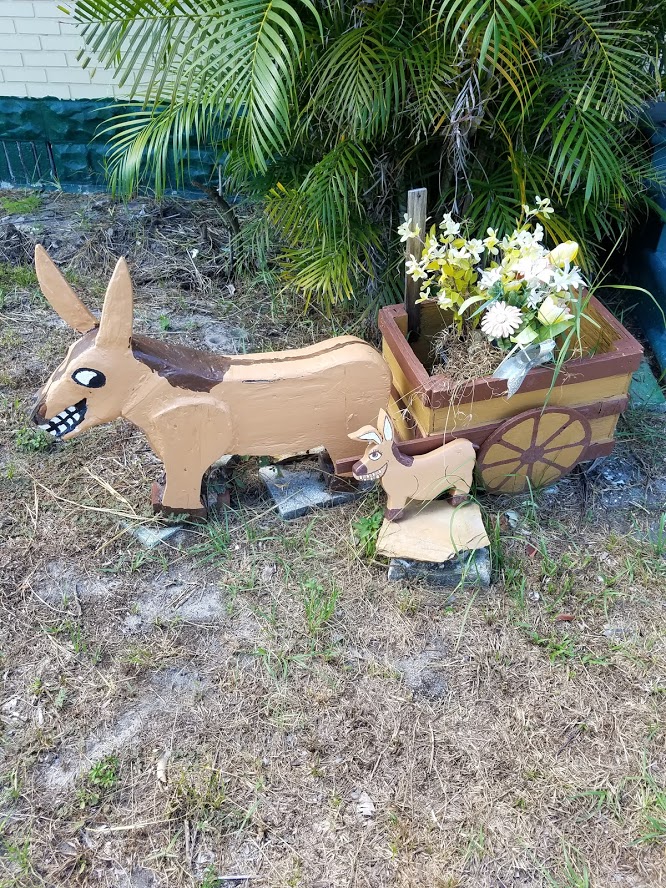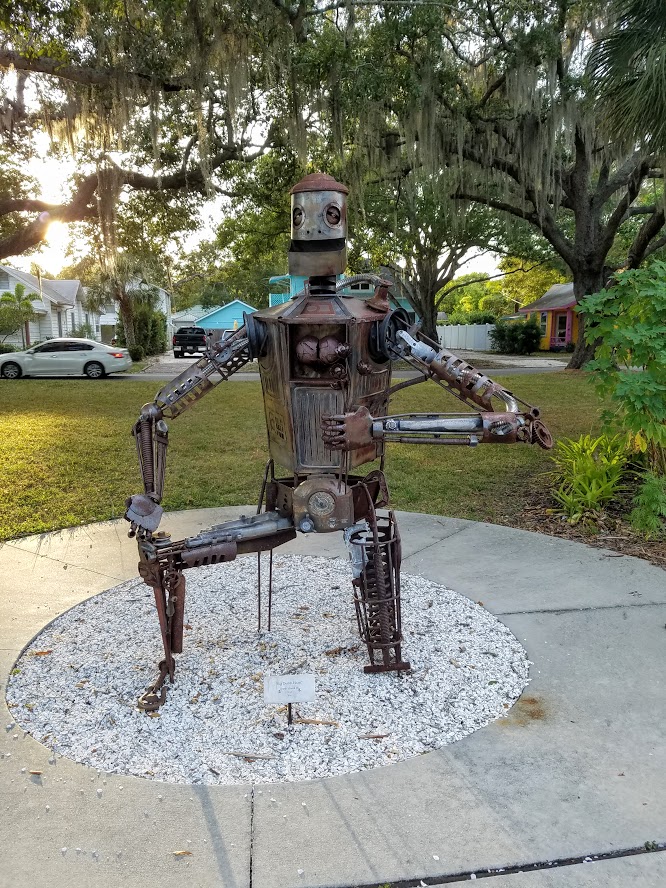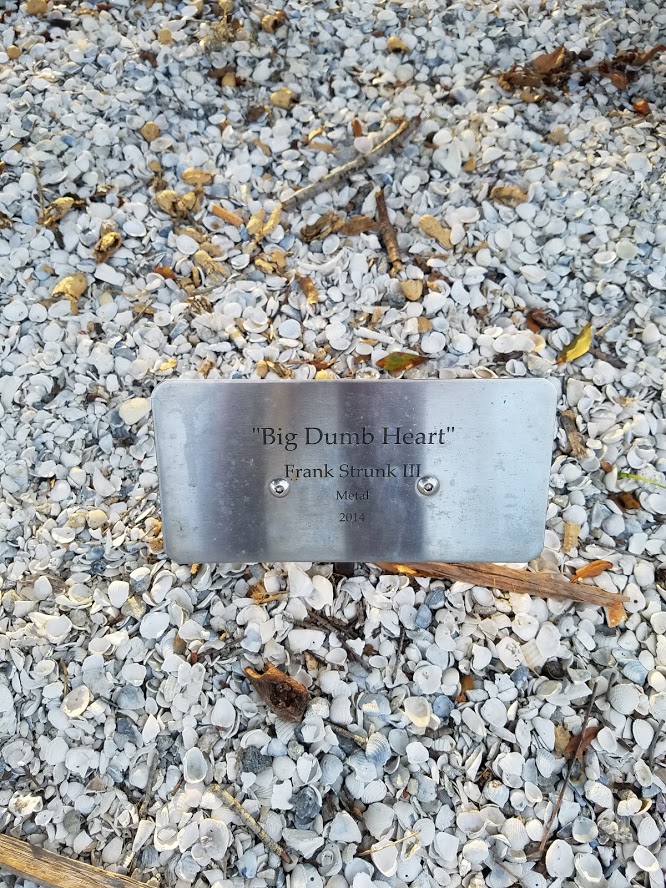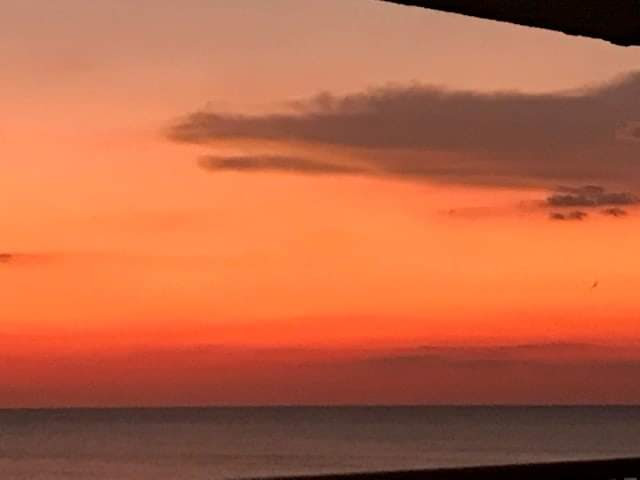 There's even alligators in the sky! 😛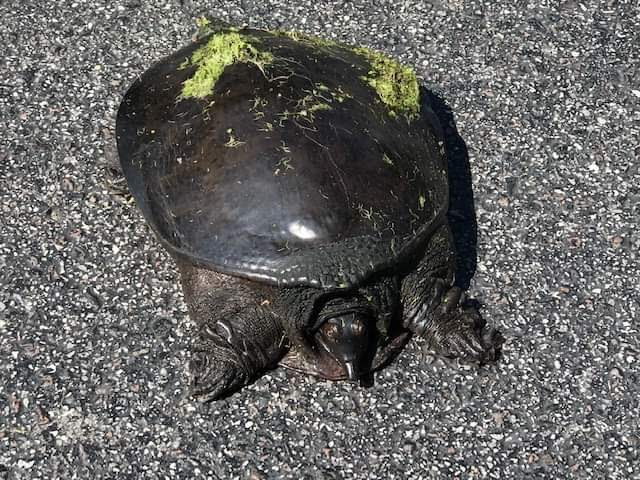 Never know who you'll see crossing the road.
We have been fasting and praying for Walker. He is still trying to deal with his health as well as giving everything he can to the Lord and the people of Florida. Missions are hard. But most things in life that are worth it, are.
He gets to go on exchanges with Elder Knell tomorrow. He's
really looking forward to that. He is one of his favorite Elders he gets to
serve with.
They found 4 new people yesterday. A couple were previous
people that were contacted by Elder Hemming. And the others were from street
contacting. They also have been working with a man named Marcos. He's from Guatemala,
and half of his body doesn't function properly from a stroke he had a few years
ago. He is trying to learn more about the church. It's difficult because he grew
up in a country that was so full of hate and rebellion and a corrupt government.
The churches were even killing each other. He wants to understand love and God
more but it's a struggle. They did get him to go down to the Stake Center to do
family history work. He was very interested in that.
These pictures were out in Gulfport on exchanges with Elder
Allen.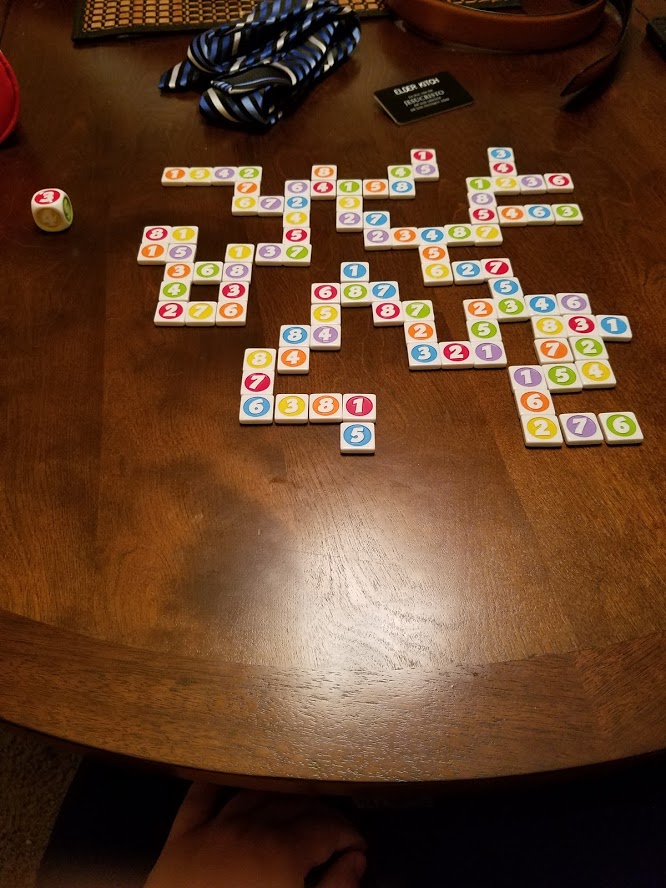 A game of Sumoku he was playing
He got permission to read The Infinite Atonement. He's
started reading it. It's an EXCELLENT book!
He's started the Book of Mormon over again and is using the
Institute manual along with it this time.
I told him that Sunday school on Sunday Alayna shared some things with her class about him. They've were reading in Col. 2:7 about being "rooted and built up
in Him".
The teachers used an analogy of a tree. How sometimes trees
need poles on either side to help the tree to grow and stay stable.
She shared with her class how much she misses him and that
things are difficult for him right now. She said that she wishes she could give him a big hug to help him. (side note: Saturday night she was telling one of her
volleyball friends that he gives the best hugs in the world.
💖
)
It really struck my heart. We are his support poles.
😉
I told him, I really hope you can feel our prayers, fasting, love, and hugs from over here
stretching out to you!
🤗💙
BTW Alayna also said she was crying. She said… Every time I
talk about Walker in class or in my testimony I cry.
I told her… It's just because you love him so much!
❤
️
❤
️
👫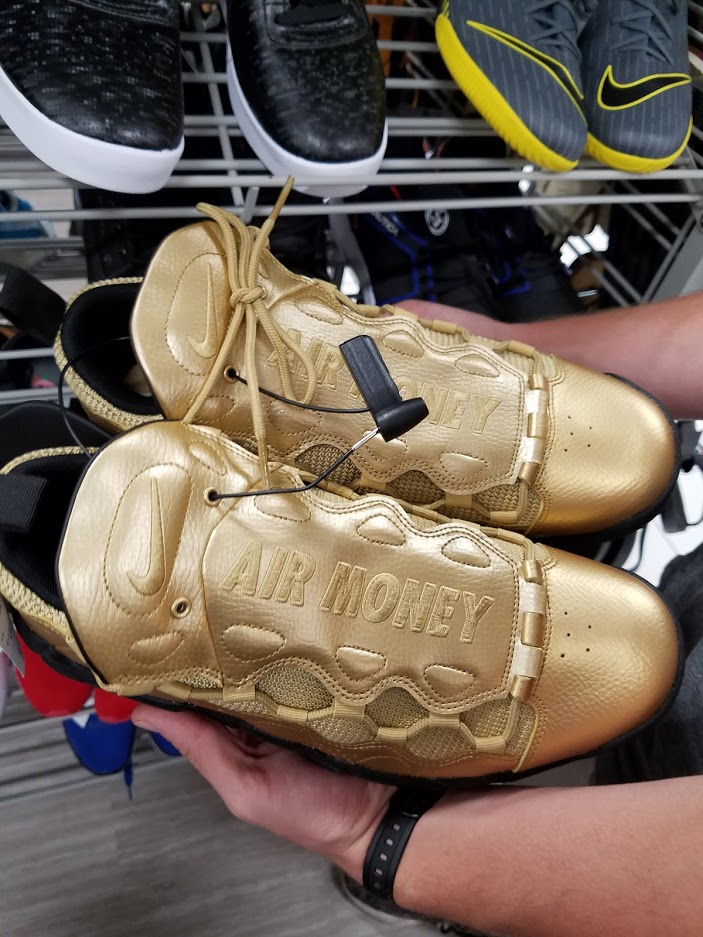 Some hideous shoes he found at the store. He thought they were hilarious. 😛
In our Ward building we have a display case with all of the missionaries out in the field and where they are serving. They finally got Walker's plaque hung!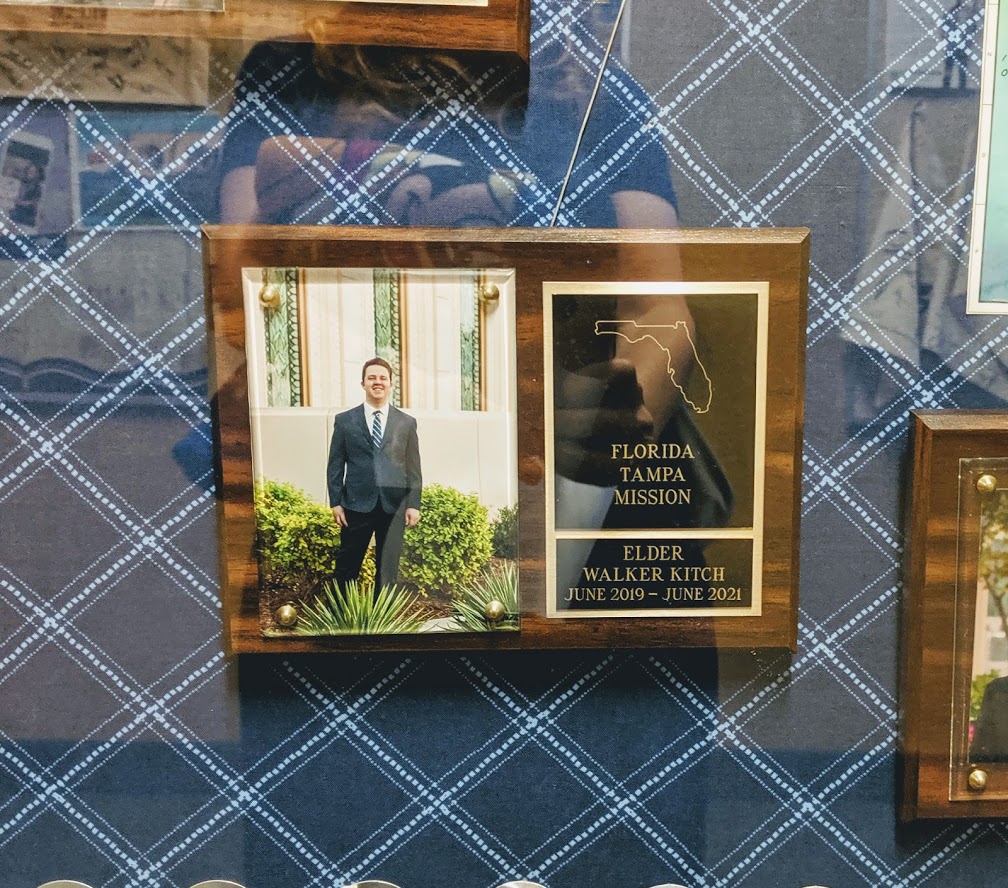 Let's get a closer look at that handsome guy! <3