With all the excitement around here I almost forgot to post about Eli! He got his first job at Rubio's!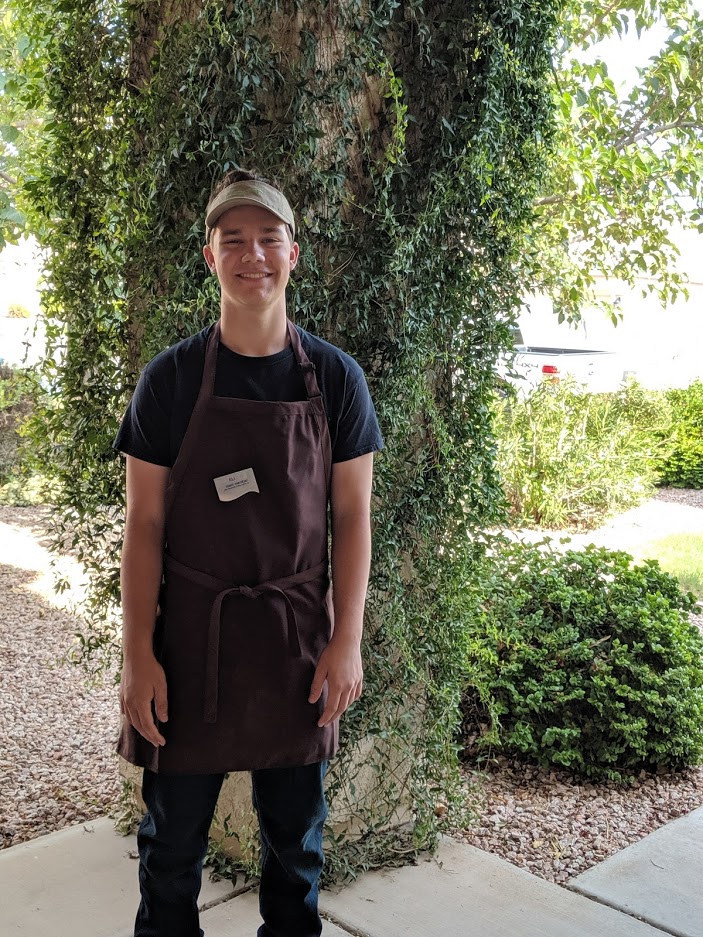 He went in and told them he was Walker's brother and the employees, who all speak mostly Spanish, said, "Walker!!!!!!!" They asked how he's doing and where he's at and Eli said Mexico. And they all said, "Mexico!!!!!" Hahaha!! They miss him there.
The manager said that if he's Walker's brother she's not worried about him at all and the interview was just a formality. He got the job! 🙂 Makes my heart so full to know Walker's reputation was such that they have every confidence in Eli! <3
On Monday he had his first official day and he said everyone there said Walker was SO fast and he was a crazy hard worker. They made it sound like he was a machine! When Walker was on shift, their time to getting food out was 3:10 min. and so Eli looked up to see where they were standing at for time and it was 4:54 min. They just kept telling him how hard of a worker he was and how fast he was. He never asked for help he'd just do a job and if someone happened to ask if he needed then he'd say, sure that'd be nice. LOL! We never knew any of this about him! We felt so proud of him!!! He never talks about himself or brags. I'm grateful we got a little glimpse into his life and what others see in him too.
The bar was set high for Eli though. The manager said, you better be as fast as him! LOL! He was kidding of course. 😛
Eli is loving working. He said it's fun!! I told him I'm really glad he thinks so because he's going to be working for the rest of his life. Haha!!
I'm so proud of him and his great attitude through all of this. It can be really scary getting your first job and working. He didn't have any nervousness about it at all. He is confident in his abilities and he is sure of himself. I'm really grateful for that for him! I know Eli is going to be awesome! He is so smart and picks up things fast. It neat to see your kids step into roles and watch them be successful!