Our Ward has an amazing group of Youth and Leaders. Saturday they went as a combined group to the Gilbert Temple. Of course Eli is front and center looking "super cool"…LOL! Walker worked late the night before and didn't make it.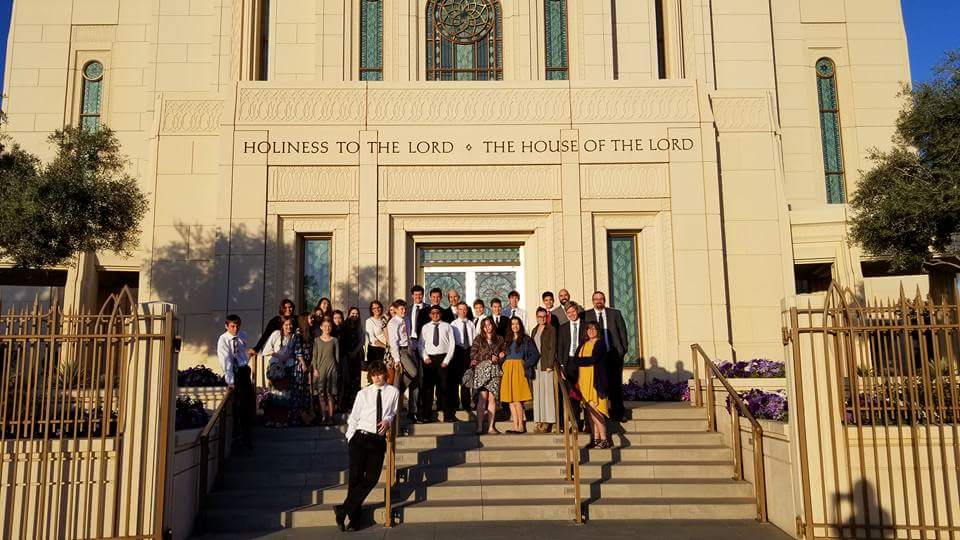 Today is Sacrament meeting, several of the Young Women got up and bore their testimonies about their experience that day.
As a total and utter wonderful surprise Eli got up at the end of the meeting and bore his testimony as well. He was the only one from the Young Men to do so. This was a little out of character for him to share so publicly but his testimony was powerful and the Spirit was so strong! Going to the temple that day opened the door for him to have an experience he wouldn't have been able to have anywhere else. The veil is so thin in the House of the Lord and I'm so incredibly thankful that he was blessed with such a personal and undeniable confirmation of the truthfulness of the Gospel and the Plan of Salvation.
When we are doing the Lord's work He pours out His blessings upon us. I'm so happy for Eli! His faith has been added upon for his service.