Mamaw You Really Had Us Worried!!!
Earlier this month Jared's mom was found unresponsive at home by his step-dad. She was rushed to the hospital and running high fevers. She was weak, unable to hold anything in her hands from shaking so badly, her appetite was non-existent, she had stomach pain and couldn't keep anything down. She just worried all of us! None of her tests came back showing what could be causing this sudden onset of illness and she'd been there about a week!
They released her and 2 days later she was sent to a larger hospital in Fort Worth to get better care. She spent another week there and they also were unable to find the cause. They finally released her to a rehab facility closer to her home and Jared's sister Julie flew out to be with both their mom and step-dad. It has been a very long month for them.
On Saturday we got this picture from Julie saying Rita's spirits were higher, her energy is returning slowly and she was even laughing a little. We were all SO thankful!!! We have been praying our hearts out for her!!!
Some people aren't as lucky as I am. I love my in-laws! Rita is truly an angel on earth! She has blessed my life in so many ways. Her example of sacrifice, unconditional love, faith, strength, and being an amazing mother have helped me to become better. Anyone who comes to know her loves her! She is not my mother-in-law, she is my mom too!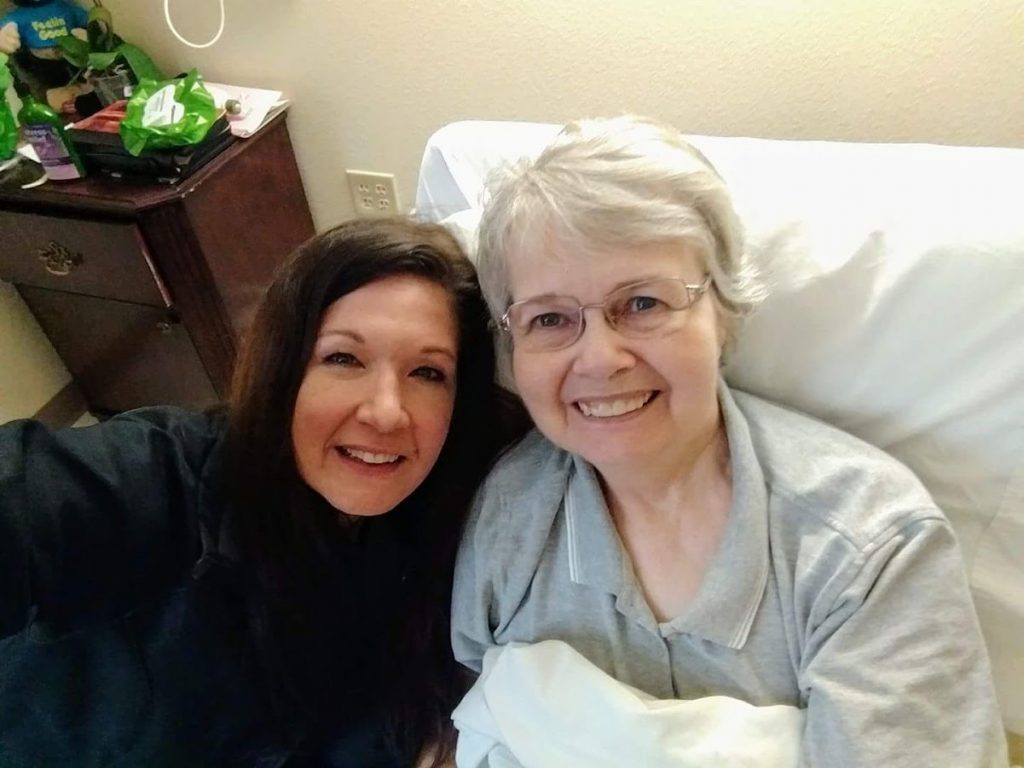 Two days later- which is today, we were all VERY excited to get this picture!!!
She's HOME!!!!
Oh this makes our hearts jump with joy!!! We love her so much and have been so concerned. The doctors still don't have any answers and that's really frustrating but we are glad she's on her way to recovery and being home is the BEST place to do that! There is no place like home!!!!
Love you Mamaw!!!
Update: I was talking with Rita last night and asking if the Dr.'s had any new information about what caused her to become so ill. This was her reply:
"We aren't sure, but the one that the rheumatologist had put me on a couple of weeks before my "shutdown" was called Graleise, which was an extended-release gabapenton. Before that, I had been getting infusions every 8 weeks of Simponi Aria (golimumab) a chemo drug. I am choosing not to go back on any of these. The past month has been a journey back from the edge of death, and I have learned much. but I don't want any repeat lessons."


I don't blame her one bit!! It's been quite an ordeal.