Alayna's class had a field trip today to the zoo. The weather called for colder temps and rain on and off all day. She was feeling better but I didn't feel that spending the day out in that kind of weather was wise. If it was a regular school day I would have let her go but I just couldn't do it. I could hear my mom's voice in my head saying, "You better not let her go! She'll catch double pneumonia!" LOL! Funny how as we get older we still hear our mom's voices in our heads! 😛
Alayna was REALLY bummed. She was looking forward to this field trip. They were going to the Wildlife Zoo and she's never been there before.
So…what do you do when you've been home sick with pneumonia for a week and you are feeling a little better but your mom is mean cuz she wont' let you go on the 4th grad field trip because it's freezing and raining outside and doesn't want you sick again????
You watch YouTube videos on how to make your nails grow longer and give it a try!!!! 😛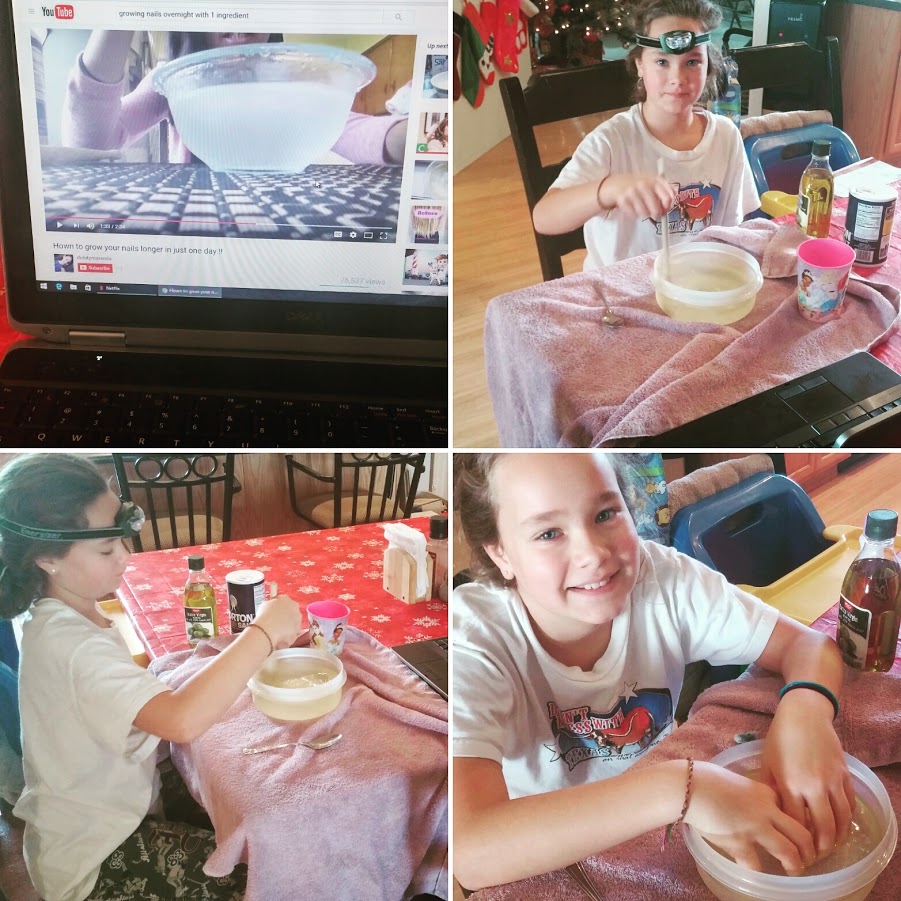 She is totally obsessed with painting her nails! She paints them at least 2-3 times a DAY! LOL! She's asked Santa and friends and family for nail polish and all sorts of fun things for manicures for her bday and Christmas! 😛
Poor girl has sure had a rough week! However, her bday party is tomorrow and I have a good feeling since she's rested so much she'll be able to still go! 🙂