When the boys go to Father and Son's,
Alayna and I get to have Mommy Daughter time!!! I absolutely love it! 😀
This year we decided to try As You Wish!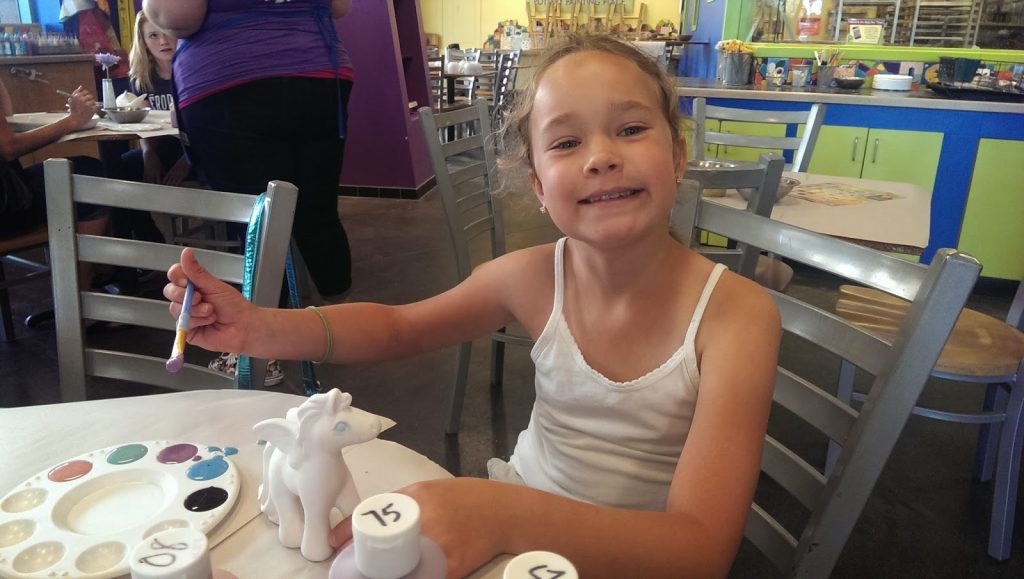 Alayna loves art, and I thought this would be the perfect activity for us to do together. She was so excited and couldn't decide what she wanted to paint! I think it took her 15 min. to pick her first ceramic!! LOL!
She finally chose a Pegasus…of course! 😛 She finished so quickly she also chose a baby owl. I chose an owl as well. 🙂
We chatted about her day, and music, and what she wants to be when she grows up. A singer, an artist, and a lawyer. 😛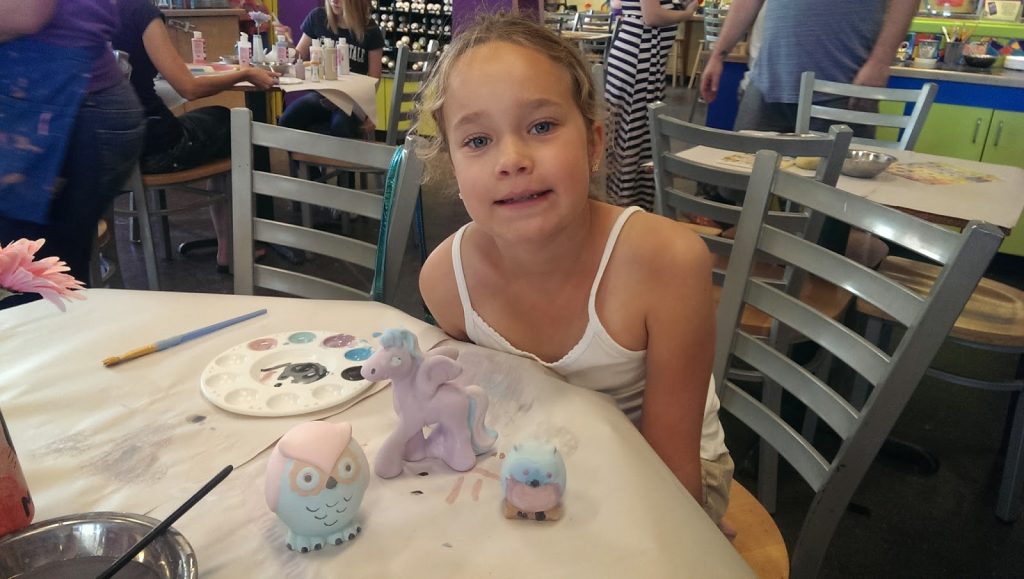 Here are our finished products! Once they go through the kiln they will be all shiny and cool. We get to pick them up on tonight. 🙂
By the time we were finished with our masterpieces we were starved. We grabbed some sub sandwiches at Blimpies, and then hit 7-11 for some Slurpees! 🙂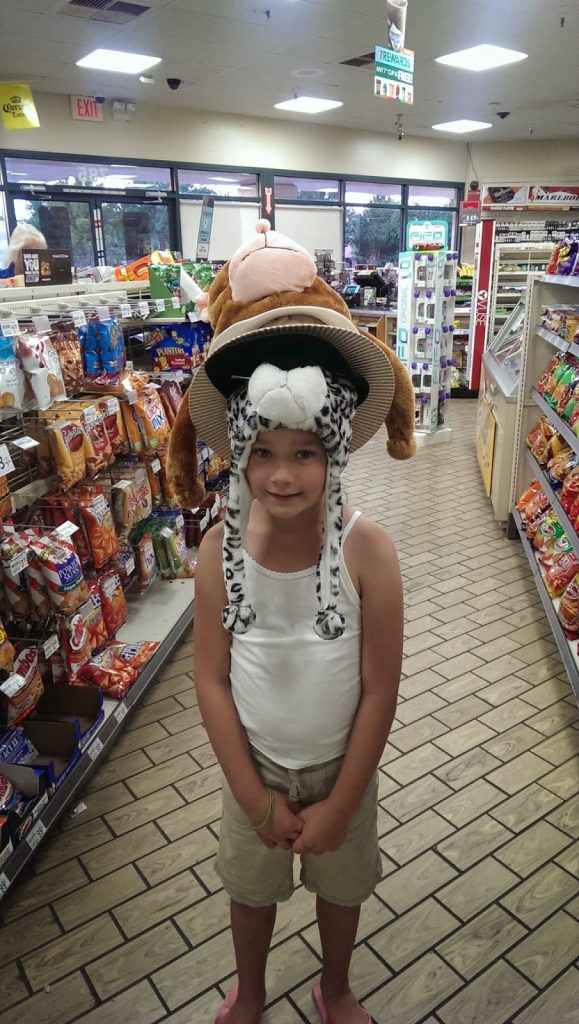 The Pina Colada wasn't done mixing, so we had to wait for the darn little red light to turn off. Alayna thought it was the perfect time to try on a hat or two or three or five! LOL!!!!
We went back to the house and put on Alexander and the Terrible, Horrible, No Good, Very Bad Day. It was such a cute movie! We then had a slumber party in my room and called it a night.
The next morning we got a bit of a late start. We grabbed some snacks and went to see Monkey Kingdom at the theater.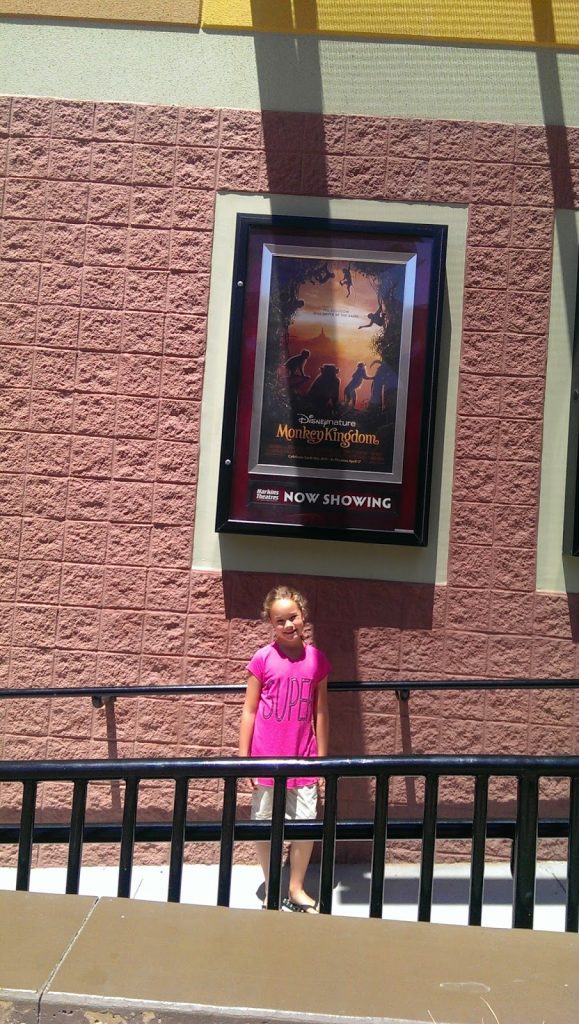 This girl was on cloud 9! She was chatting through the entire movie. She was fascinated by the monkeys and the story…all of it! I'm pretty sure the movie was 10 times better for me cuz she loved it so much, it made me like it even more! LOL!
After the movie we found a little arts/crafts fair at the mall. We tried some sea salt scrub and we just "had" to get some. It smelled like coconut. We are suckers for all things coconut! Then we headed to the Disney Store. We haven't been there in AGES! Crazy I know!!! We looked around a while and Alayna HAD to have a stuffed Lady from Lady and the Tramp. What is a mom to do when she sees those baby blues looking so sweet. Of course she skipped out of the store with it!!! 😀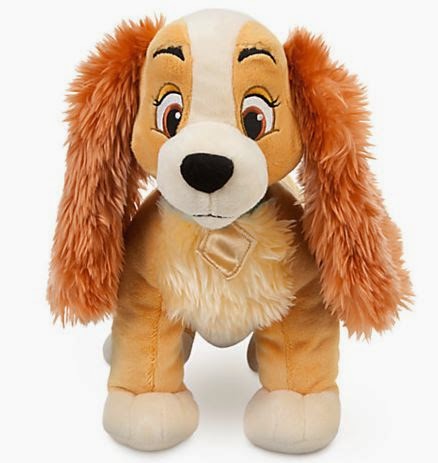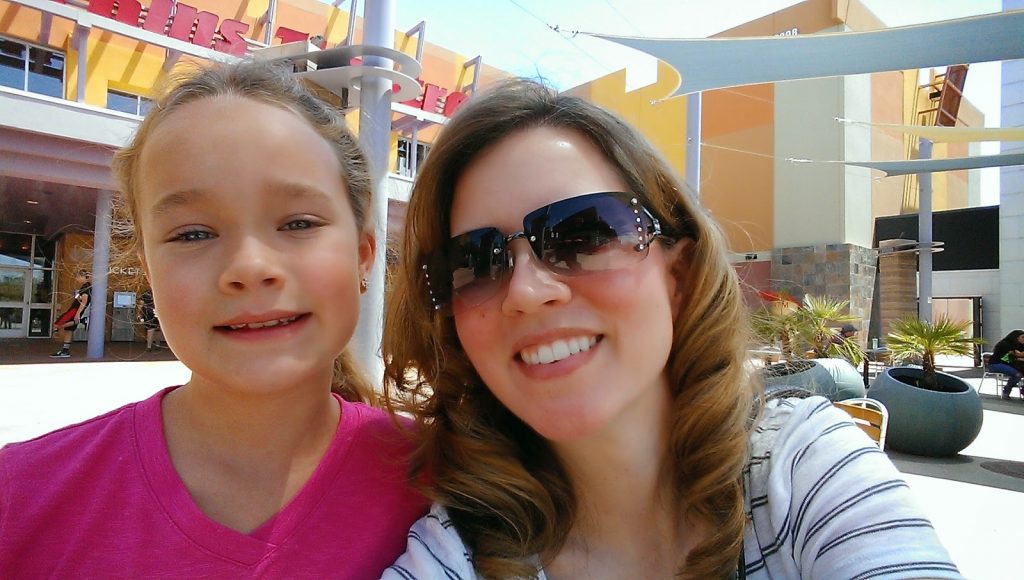 We spent a fun two days together! I just love this sweet girl of mine with all my heart! We both look forward to our special "Girl's Only Weekends"!
Love you Laney Bug!
UPDATE: Here are the finished masterpieces! 😛