Alayna is LOVING Achievement Days!
Yesterday they had a Mother Daughter Activity where the girls got to show us all their different talents. Some girls played the piano, performed gymnastics, displayed art or things they sewed. One girl brought in a video of her learning how to finally ride her bike. Another girl played the violin and another girl read a story she wrote. It was really neat to see all the awesome stuff these girls can do! 🙂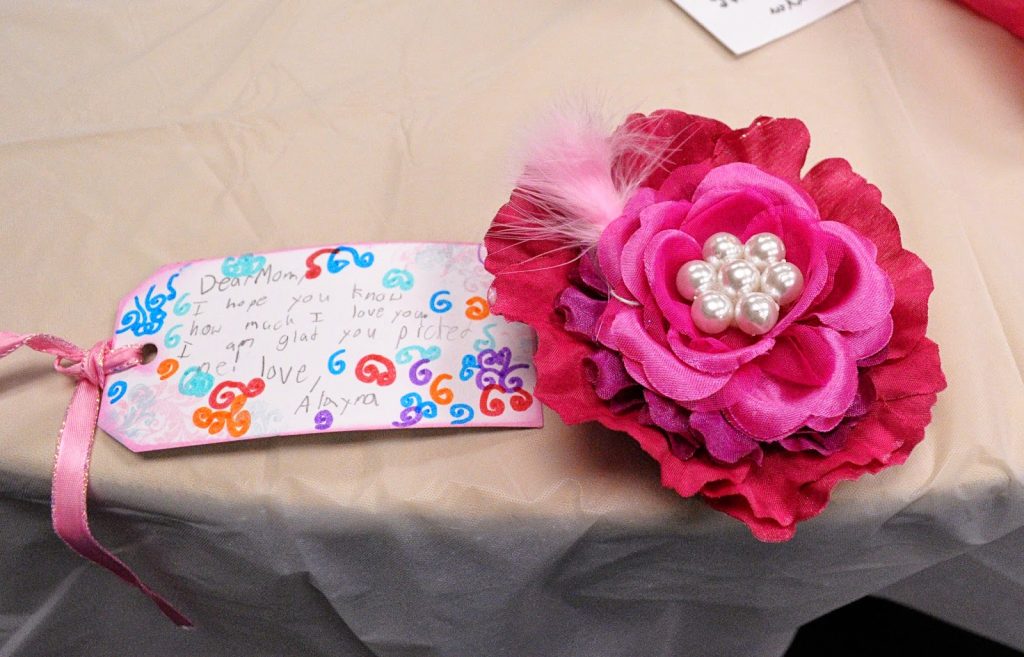 Dear Mom,
I hope you know I love you. I am glad you picked me!
Love,
Alayna
Each of the girls presented their Mom with a flower pin they had made and a note. That note just chokes me up each time I read it!!! What a sweet heart she is!!! 🙂
She said she didn't even know I love pearls! 😛 I also want to add that I think her pin was the most beautiful one there! 😀
Alayna played, "Sleeping Beauty Waltz" on the piano. She played beautifully!
She also displayed a drawing she made.
I took this pic at the house before we went. I wanted to show the picture she was looking at (on the left) and then her drawing side by side. That girl AMAZES me!!! She's only 8!!! She's very talented! 🙂
We had a great time! We finished the afternoon with some snacks and baked goods some of the girls wanted to make to show their talents in that area.
I can't tell you what it means to me to have these special times with my daughter. I hope she will always know I'm in her corner and rooting for her. She is such a joy and blessing in my life. Love you Sweetie!!! <3